When many people hear the word vegan, the words tasty and delicious don't usually come to mind. However, we're here to tell you why you'll absolutely be using those words and some others to describe these frozen vegan treats. You may remember our delicious WafflePop experience at Popbar NYC, so we had to go back to try the Vegan Pops at Popbar NYC.

All of Popbar's popSorbettos are vegan and come in wonderfully delicious flavors such as Strawberry, Passion Fruit, Blood Orange, Mixed Berry, Pineapple, and more. Their dark chocolate, caramel chocolate, and mint chocolate dippings are vegan as well. They also boast vegan toppings like sprinkles, crushed hazelnuts, almonds, pistachios, and coconut, so you can customize your vegan pop any way you want. We had the opportunity to do just that, trying three flavors of the vegan pops at Popbar NYC; and as we expected, every bite was divine.
1ST VEGAN POP – Passion Fruit popSorbetto with vegan Dark Chocolate and Chili Powder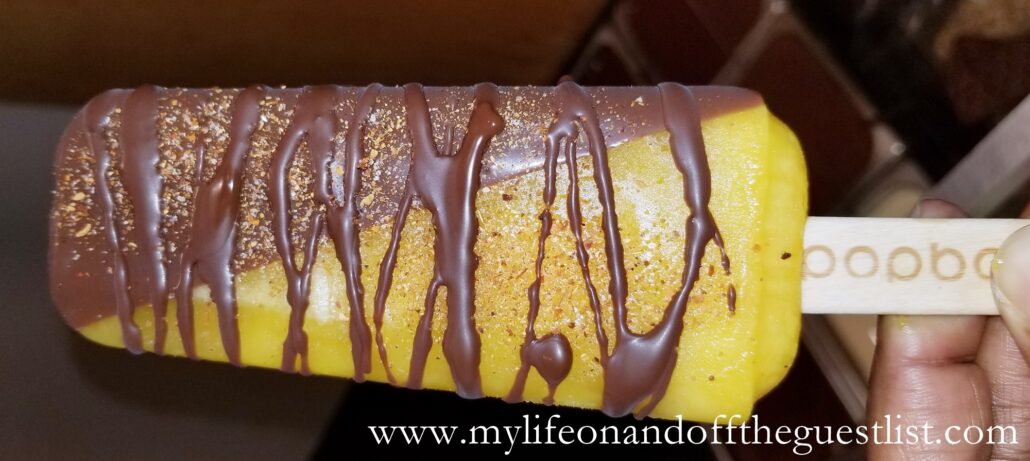 First, the Passion Fruit popSorbetto is incredible on its own, the perfect combination of tart and sweet. We decided to get it half dipped in and drizzled with dark chocolate (which is also gluten-free), then topped with some chili powder for a nice kick. I loved this flavor combination, it was an incredibly delicious way to begin this vegan snack.
2ND VEGAN POP – Mixed Berries popSorbetto with vegan Dark Chocolate and Coconut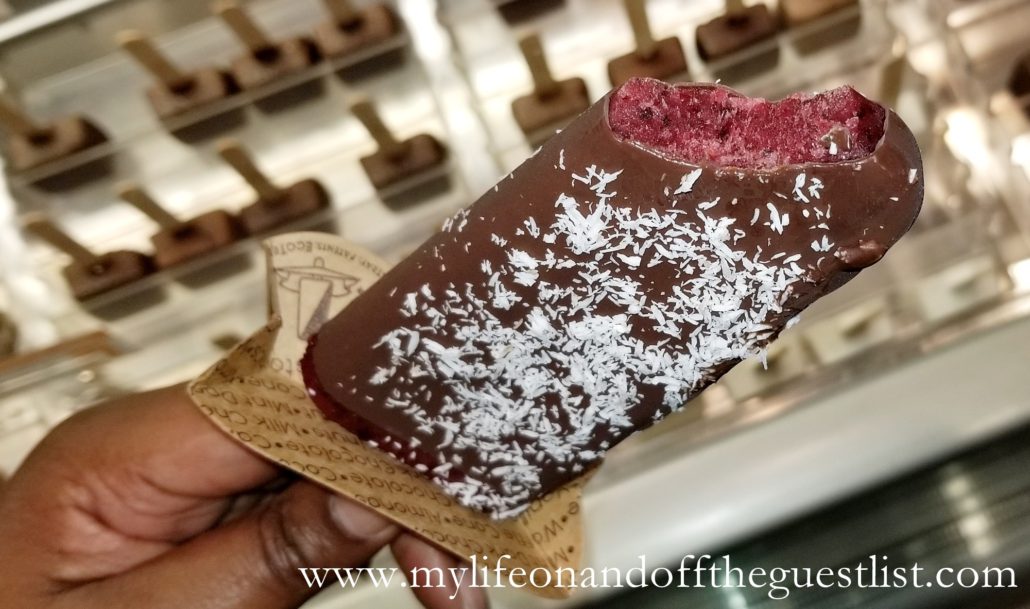 For the 2nd of our three vegan pops at Popbar, we were inspired by chocolate covered cherries; hence, the Mixed Berries popSorbetto fully dipped in dark chocolate and covered in shredded coconut. It's hard to believe, especially as this looks so delicious, but this is still an all vegan treat. Needless to say, it went down quickly.
3RD VEGAN POP – Blood Orange popSorbetto with Caramel Chocolate and Chocolate Sprinkles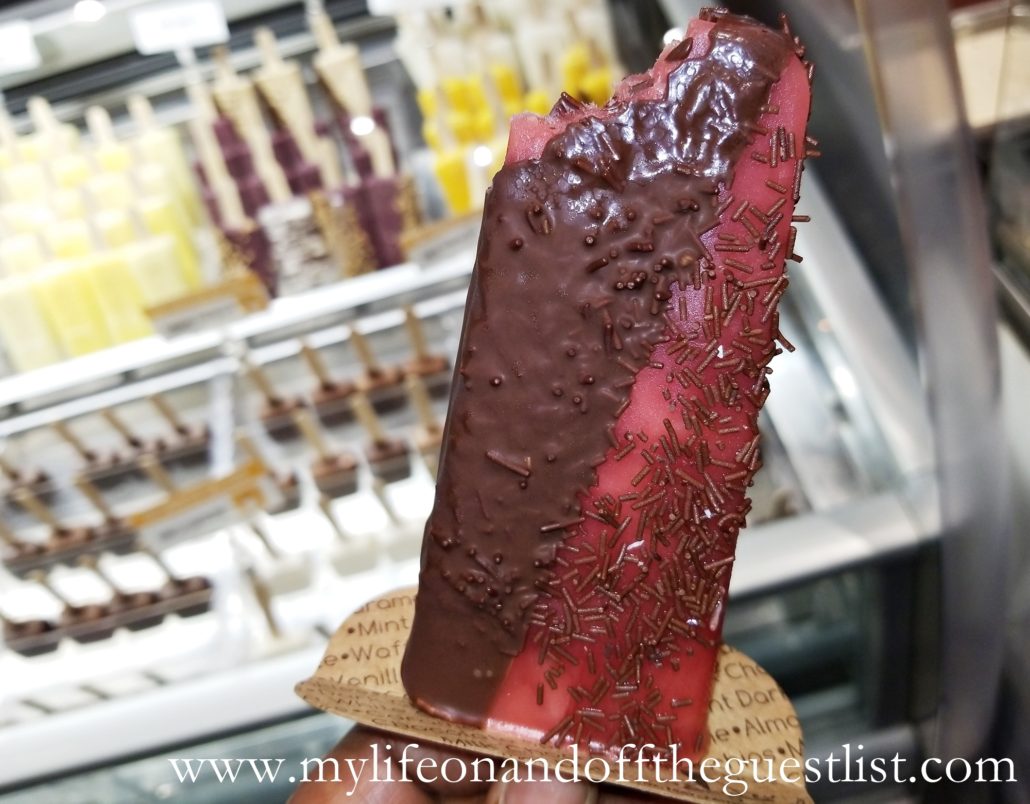 We definitely had to make room for the third vegan popsicle but it was worth it. We decided to try something a bit different; flavors you wouldn't think about at first. You will love the sweet citrusy blood orange flavor half dipped in vegan caramel chocolate. The chocolate sprinkles are an added bonus. The flavors don't overpower each other, they play quite nicely together on your palate.
The best thing about these vegan pops is the fact that they don't taste vegan at all!! So if your circle is filled with vegans, carnivores, and gluten-free friends, you can all enjoy a delicious Popbar Popsicle handcrafted to your tastes and needs. Happy snacking!