When you hear the word Quark, you typically think of particles and science; but we promise the Quark we're writing about today is something much more edible. The Quark we're talking about is a nutrient-rich, super-dairy made from a special blend of cultures, Wünder Creamery Grass Fed Quark. And we can tell you, it's wünderfully delicious!!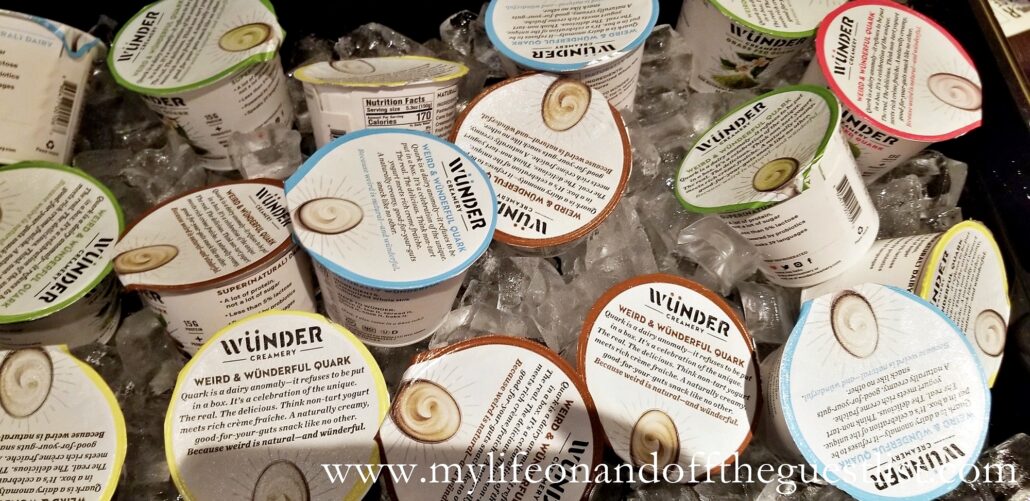 What makes Wünder Creamery Grass Fed Quark so amazing? Thanks to its unique production process and an exclusively sourced special blend of French cultures, Wünder Creamery Grass Fed Quark delivers an extraordinary rich taste and creamy texture. Gone are the days of overly tangy and sour yogurts, plus this yogurt boasts up to 16g of protein and less sugar than leading yogurt brands. Wünder is also high in protein, has less than 5% lactose, contains no starches or gum and is powered by probiotics. It's gluten-free, has no rBHG, and it's ph levels is higher than regular yogurts, giving you a distinctively better taste (4.4/4.5 vs. Greek/Skyr's 3.8/3.9). Since Wünder is fermented for twice as long as Greek yogurt (13 hours vs. 6 hours), it also boasts creamier texture.
Wünder Creamery Grass Fed Quark is available in six varieties: Plain, Coffee, Raspberry, Blueberry, Vanilla & Coconut, and Matcha. After sampling all six flavors, we found ourselves captivated by two, the Vanilla & Coconut, and Matcha. While all six were delicious, these two definitely had us reaching for more. There are so many delicious recipes you can make using the Wünder Creamery Grass Fed Quark flavors. One of our favorites is the Matcha Cheesecake, see the recipe below:
Wünder Creamery Matcha Cheesecake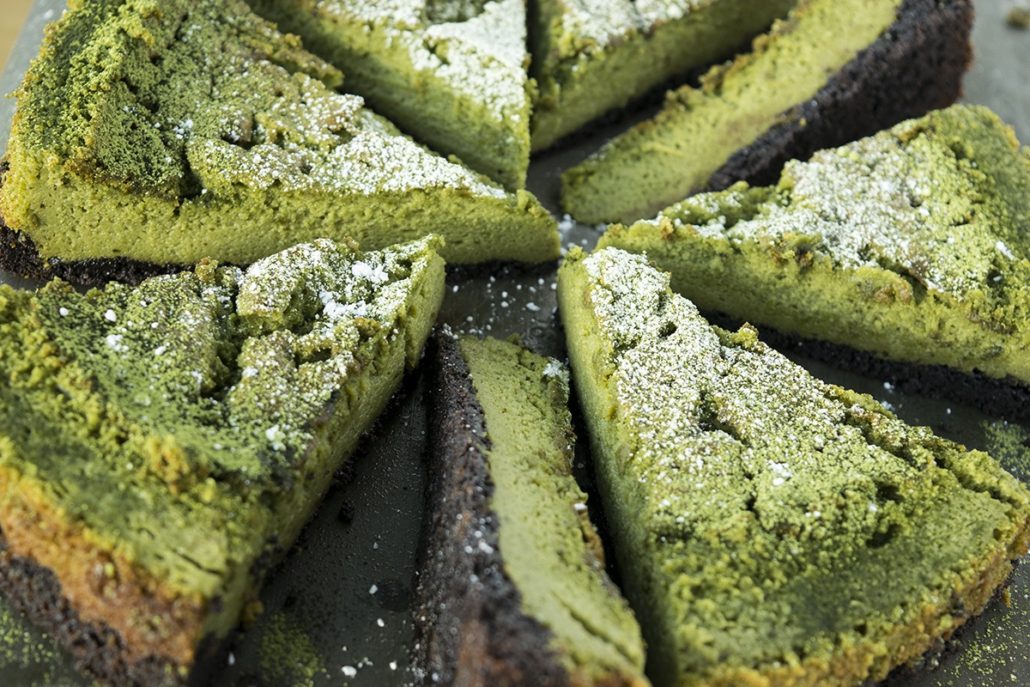 Cheesecake Filling
3 24-ounce containers Wünder Creamery Plain quark, room temperature
¾ cup granulated sugar
2 Tbsp. matcha powder
2-4 Tbsp. hot water (for creating matcha paste)
2 large eggs, room temperature
Mix matcha powder with hot water to create a paste-like consistency. In a stand mixer, fitted with the paddle attachment, beat the quark on medium speed for about 2 minutes, until smooth and fluffy. Add vanilla extract and continue beating on medium speed until smooth. Reduce the speed to very low and drop in 1 egg at a time, making sure each egg is fully incorporated into the batter. Do not overmix.
The Crust
¾ cup graham cracker crumbs
1 Tbsp. granulated sugar
⅛ Tsp. salt
3 Tbsp. unsalted butter, melted
Preheat oven to 350˚. Bring a large pot of water (about 6 cups) to a boil. Lightly spray or butter the bottom and sides of a 6-inch springform pan and set aside. In a medium bowl, whisk together the graham cracker crumbs, sugar, salt, and melted butter. Pour the crust mixture into the springform pan and use the bottom of a measuring cup to press the mixture down into the base, making sure to create an even, smooth layer. Place on the middle rack of oven and bake for 8 minutes or until golden-brown in color. Transfer to a wire rack and let cool slightly.
Wrap the bottom of the springform pan with aluminum foil, allowing for the foil to reach the top of the sides. Press the foil firmly around the pan to make sure it is fitted well (this protects the pan from absorbing the water). Transfer the pan to a 9 x 13-inch baking pan, and pour the boiling water into the large pan, creating a bain-marie. The water should reach about halfway up the sides of the cheesecake.
Carefully transfer the cheesecake to the oven and bake on the middle rack for 1 hour and 15 minutes, until the sides are set and the middle jiggles very slightly. After baking, remove the cheesecake from the water and set on a wire rack to cool for 2 hours. Cover the cheesecake with plastic wrap and refrigerate for 6-12 hours. Release and remove the side of the springform. Slice with a sharp knife, rinsing the knife with warm water before each slice.