A few weeks ago, we were introduced to an app, Be My Eyes, whose purpose is to help the visually impaired. The app's popularity (it boasts more vision-enabled people than blind), is so great we haven't been called upon yet. All this just reminded me that although blind people may need help from time to time, and may rely on their disability insurance providers to keep them financially stable, they, like vision-abled people, cherish being independent. So when we see everyday products geared towards the visually impaired, allowing them to live a more independent life, how can you not celebrate that! This is why we're happy to share the functional Braille packaging on Cleanlogic's bath and body products.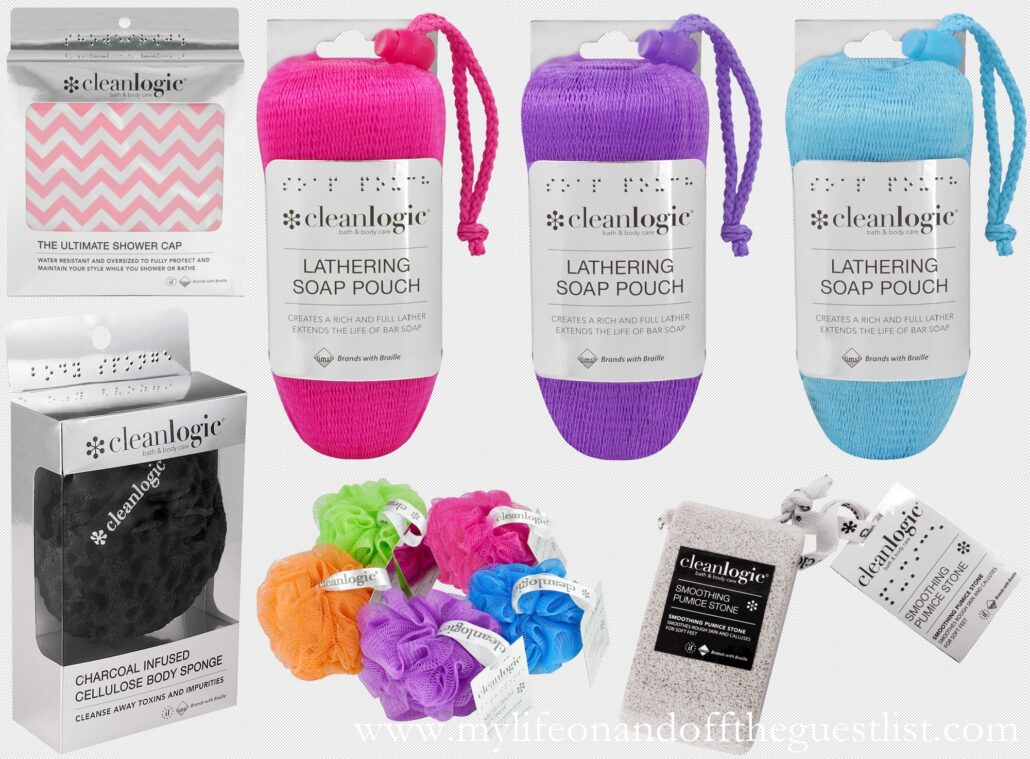 Through their parent company, IMS Trading USA, Cleanlogic has committed to incorporating functional Braille on its products where possible. Inspired by his mother who lost her sight as a child, IMS founder Isaac Shapiro began "Brands with Braille," an effort to include braille on the packaging to help blind and visually impaired individuals lead more independent lives. This is something that should be done more often by companies providing cosmetic packaging (such as Impacked Packaging and many more) in order to expand their customer base and help those who need assistance with reading. Cleanlogic might have started something special here. Almost all the products in their bath and body range now feature Braille. You will find Cleanlogic's sponges and brushes, charcoal-infused products, relaxation, and foot care products now boast Braille packaging.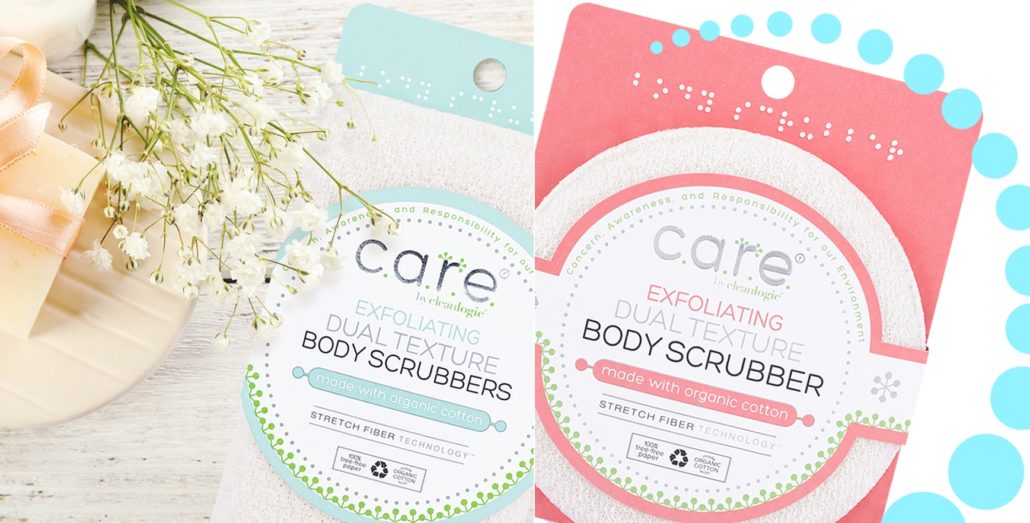 The functional Braille is placed on the hangtags of Cleanlogic's bath sponges, bath brushes, and foot buffers/stones. It's also placed directly on the packaging of their other products. While apps like Be My Eyes are a godsend, not everyone who is visually impaired has access to a smartphone; which is why brands like Cleanlogic adding braille to their packaging is extremely useful. Hopefully the future will see more brands joining Cleanlogic's pioneering packaging.
What do you think of Cleanlogic's braille packaging and Isaac Shapiro's "Brands with Braille initiative? What brands or industries you'd want to see (no pun intended) implement this packaging? We'd love to hear your thoughts, please do so in the comments below.