Sometimes a humid summer day or a dry, stuffy office can completely ruin your makeup, so it's important to take preventative steps keep your beauty looking, and remaining fresh. Just as Carefree® Acti-Fresh Liners keeps you fresh and confident every day with their comfortable absorbency and discreet 8-hour protection, we're sharing tips for you to try for 30 days on how you can keep your makeup fresh and flawless.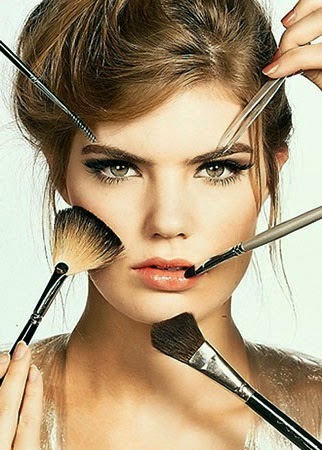 Are you ready for the Carefree Challenge? Are you ready to try their beauty, style, lifestyle, and idea tips for 30 days of freshness? If you answered yes, then we challenge you to try the following beauty tips that has served us well in keeping our beauty routine fresh.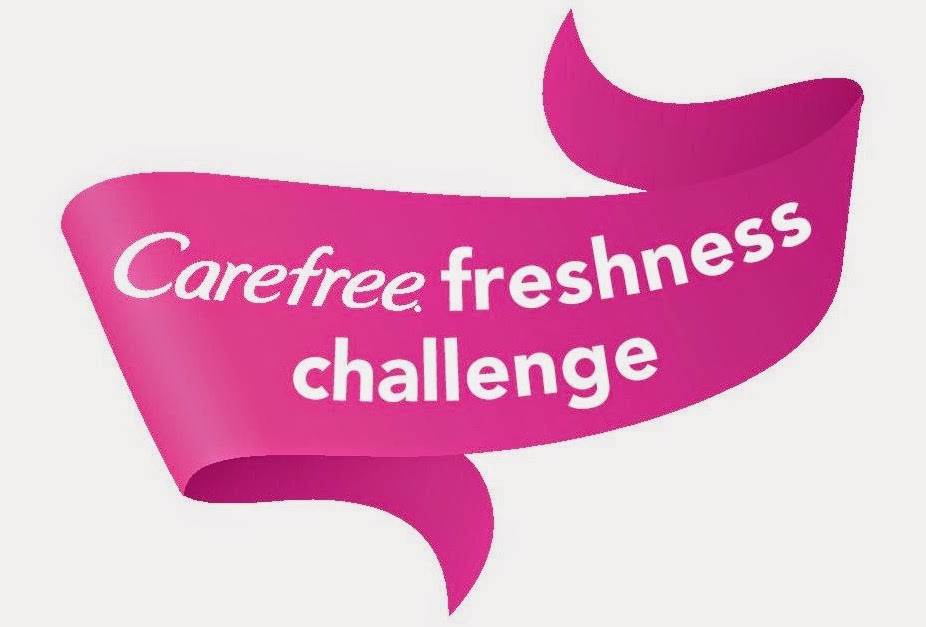 Exfoliate Your Skin – simply washing your face doesn't get rid of all the buildup that gets trapped in your pores. A gentle exfoliant will ensure your face is a clean canvas. Don't forget to moisturize.
Prime Your Makeup – whether in lotion or spray form (we prefer a primer spray because its super light, won't clog your pores, and applies in seconds), a makeup primer is a great base to smooth makeup application that lasts longer without caking….that includes lips and eyes
Set Your Makeup – just as important as using a primer, topping off your stunning face canvas with a makeup finishing spray is a must to prevent makeup fading and meltdown….yes again, even on lipstick. The result is a fresher look for longer.
Chill Out – sometimes your stuffy office or overly humid weather can dry out your skin and make you look tired, keep a hydrating facial mist in your refrigerator (yes at work too) and mist whenever your skin needs refreshing or you need a pick me up (its great for those boring meetings).
Beat the 3PM Slump – an alternative if your skin feels really dried out or tired and a cool mist just won't do, take a few minutes to wash your face; let your skin breathe and reapply your makeup (you will find yourself using less makeup) for a midday pick-me-up
Gloss It Up – believe it or not, lip gloss can go beyond the lips. A quick swipe on the eyelids and cheeks give you a fresh dewy look. Everyone will think you just came from the spa. A creme blush works just as well.
Hydrate, Hydrate, Hydrate – water is essential for flushing out the impurities that can pollute the skin. try mixing it up by adding slices of fresh fruit to your water (go beyond cucumber and try ginger, oranges and/or strawberries). Another alternative is drinking tea such as Burdock root, Sassafras, and Red Clover, they're all great skin clearing teas.
Blot it Out – blotting sheets are a staple in my beauty bag. Sometimes you can't escape the shine of your t-zone. A few pats and the extra shine is gone. The key is to look dewy, not shiny.
Full Steam Ahead – a little steam goes a long way to opening up your pores for products to be more effective, especially after a long day outside surrounded with dust, dirt and grime. after you wash your face, turn your facet to hot and massage (quick taps with your fingers) your face.
Sanitize Your Brushes – one of the most important rules in makeup is having a clean brush. Why wouldn't you want a clean face free from unwanted bacteria? You can use your facial cleanser or a brush cleaner, as long as the result is a clean brush.
Have a Carefree Day – Carefree Acti-Fresh Liners boasts an 8-hour odor control system that keeps you fresh and confident. Challenge yourself to wear one every day for all-day protection.  It's so thin, you won't even notice you're wearing it. Save $1.50 towards your next Carefree® product with this Carefree Coupon.

Implementing a few or all of these tips into your daily routine and committing to it for 30 days as part of Carefree's 30-Day Freshness Challenge gives you the chance to win prizes daily, and of course get some great tips.

Join Carefree® between Aug.12th, 2014 – Sept. 10th, 2014 at #CarefreeChallenge for tips and ideas on how to stay fresh longer. To join, click on the above link and enter to win a grand prize of $5,000 to renew and refresh your wardrobe. You can also enter to win a $100 gift card for a makeover at a top beauty retailer. Good luck and feel free to share your own beauty tips with us.