The holidays are officially upon us and now, more than ever, Americans are concerned about their finances.
As of June 2019, consumer debt across the United States reached $4.1 trillion. Now that the holidays are closing in and last-minute shopping has begun, these debts are more stressful on the millions of families across the country with lower annual incomes.
If you want to support a family in need, now is your chance. Since 1912, the U.S. Postal Service has allowed people to adopt letters that families address to Santa. The USPS Operation Santa® program allows the public to read these letters and even "adopt" a family.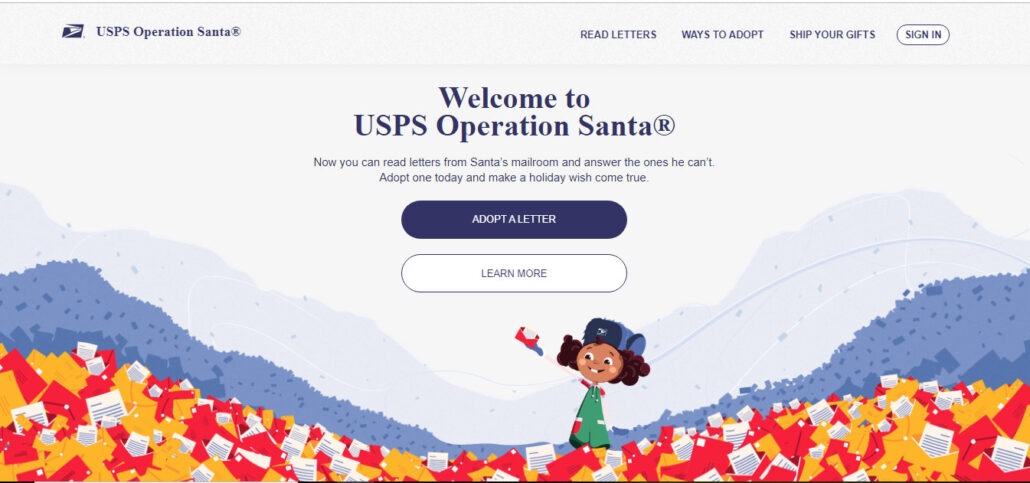 Many of these letters are from families in need with requests for necessities; many need a new pair of shoes or a warmer coat for the winter. An estimated 80% of children have untreated anxiety disorders and these feelings of worry can compound during the holidays. The USPS allows their letters written to Santa to be read by the public in order to gather donations. In the past, this has only been done on paper.
This year, those letters will be available online for the first time.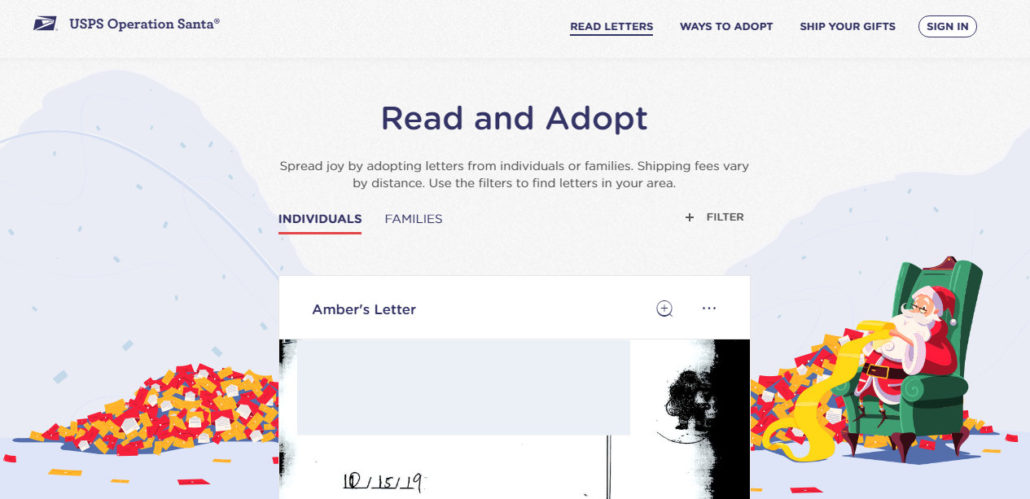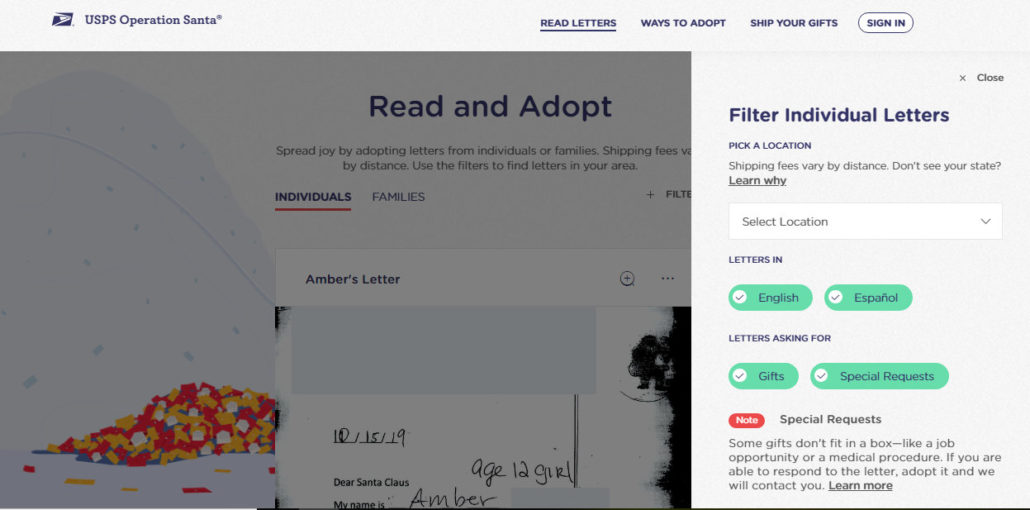 Letters are stored on the program's new site, USPSOperationSanta.com. Here, you can read letters from individuals and families in need and shop for the items on their wishlist. All you need to do is wrap the gifts before bringing them to a participating post office before December 21st. That way, the families can receive your donation by the time Christmas is here.
But don't worry: the names and addresses of the families involved are kept safe from the public. The USPS staff redact their information and provide accompanying coded labels to ensure the right gifts are sent to the right locations.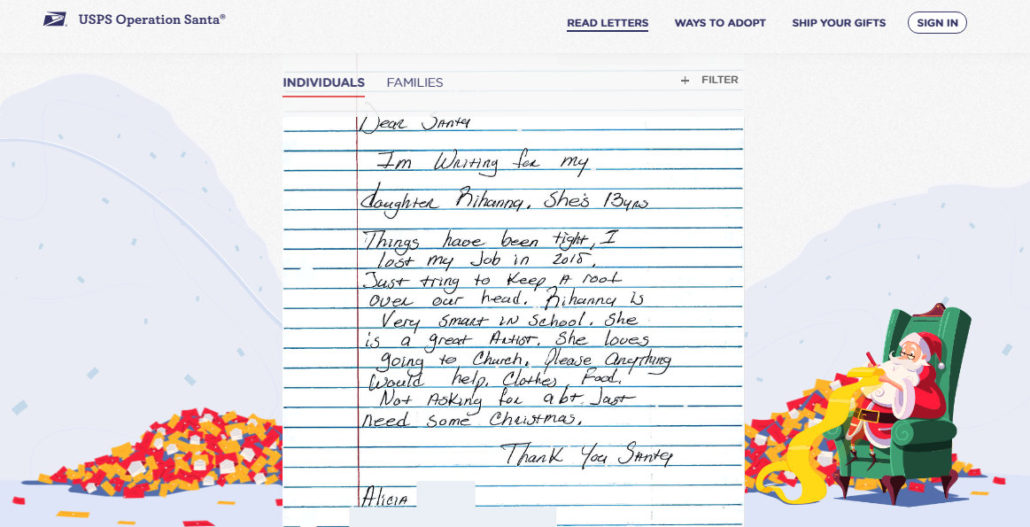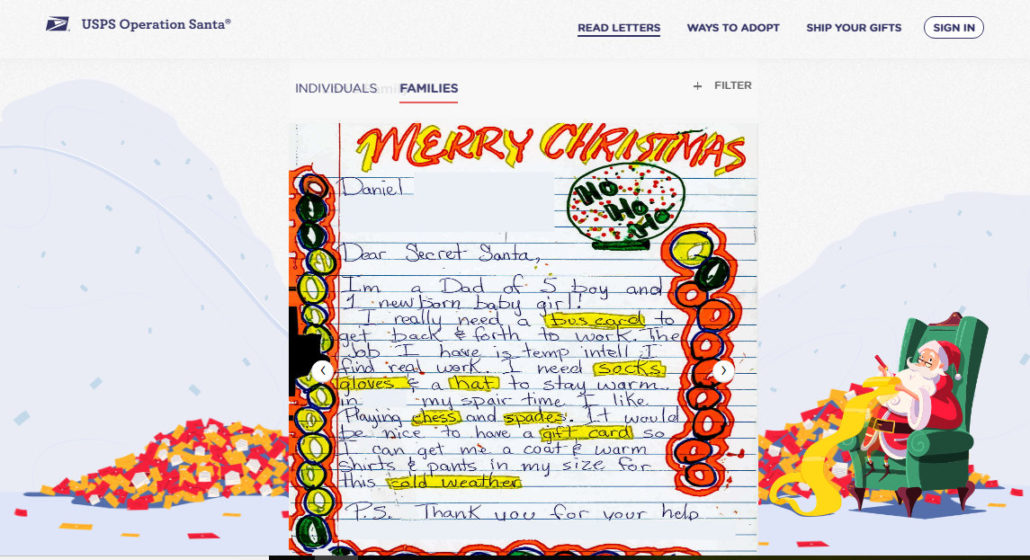 You can even adopt as a team if you want to get your entire family or workplace involved. Since these donations are tax-deductible, you can rest assured that your gift will help everyone who takes part in this great cause. While you don't need to shell out the big bucks for Invisalign treatments or new gaming systems, just about everyone in your circle can contribute gloves, coats, and a new pair of shoes for someone in need.
If you don't want to go out and buy gifts on top of the other last-minute holiday shopping you have to do, you can also make a monetary donation that goes right to the families in need. The average U.S. household with a credit card carries an average of $8,284 in credit card debt; this hardly scratches the surface in some cases. Never easier during the holiday season, there's a chance to help spread holiday cheer to families who need it most.
With help from the U.S. post office — and from advancing technology — anyone across the country will have a chance to make someone's Christmas a bit merrier.