Have you ever experienced the scent of rain or snow in the air? Have you ever indulged in the smell of morning dew? We love those scents because it reminds us that we are connected to nature and are a part of it. One waft of the new Viktor&Rolf Flowerbomb Dew fragrance and you will quickly become connected to the upcoming Spring season. You'll find yourself completely surrendering your senses to the fresh, floral notes of Viktor&Rolf Flowerbomb Dew.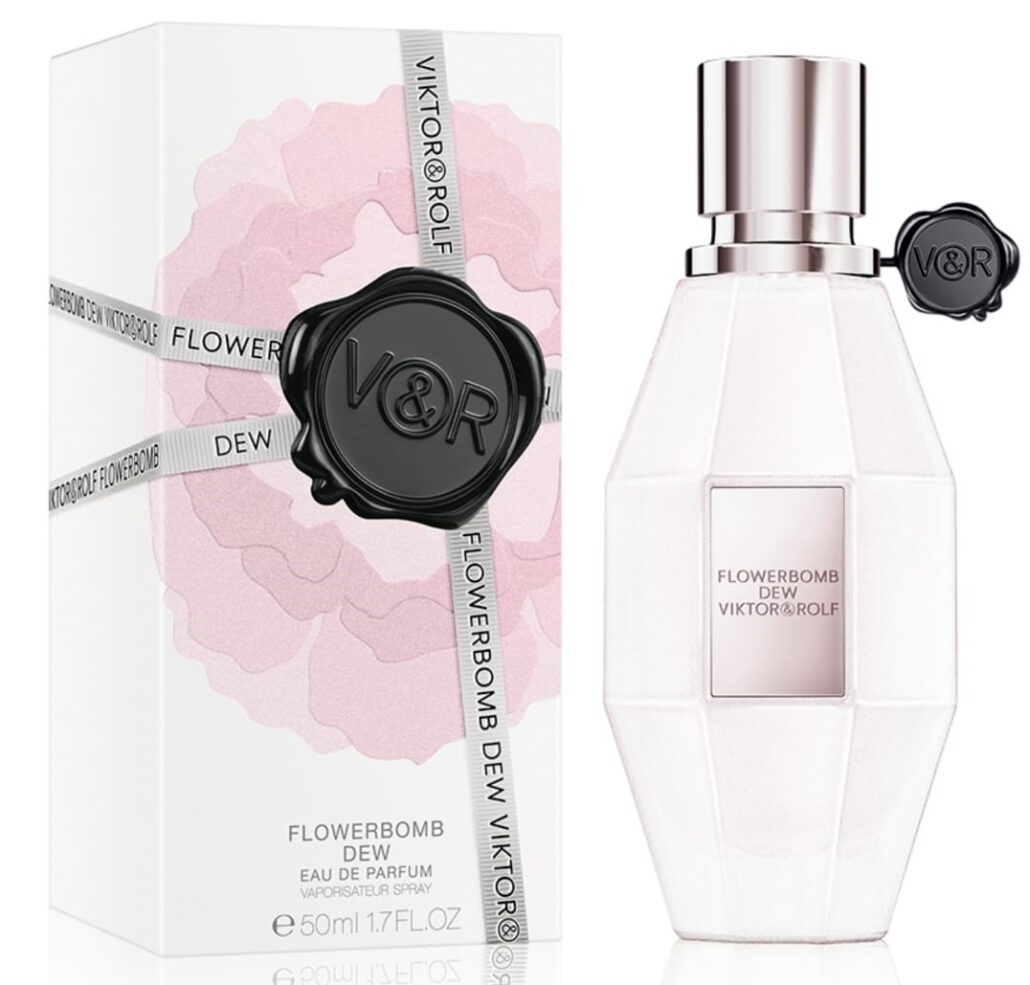 Fans of sweet fragrances will adore its blend of three accords and appreciate it's fresh lightness. The three accords include:
The Delicate Dew Accord: a dewy fresh and sparkling rose with a hint of vibrant pink pepper (Dewy Rose Accord – Rose Essential Essence – Rose Oxyde).
The Sensual Accord: a feminine orris with an almondy addiction (Orris Concrète – Heliotrope Accord – Cashmeran).
The Second-Skin Accord: a soft and enveloping musk with creamy vanilla notes (Hedenolide Musk – Ambrette Seeds Absolute – Vanilla Bean CO2 Extract).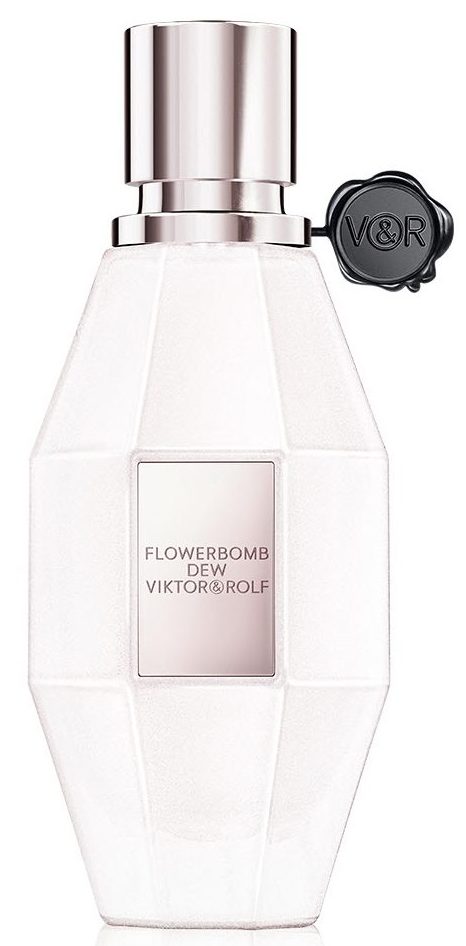 With crisp, sparkling and succulent top notes of Pear Accord and Bergamot Essence, Viktor&Rolf Flowerbomb Dew captivates the senses with a first Delicate Dew Accord featuring its star ingredient of the Dewy Rose Accord, which smoothly opens to a floral, sensual heart highlighted by iridescent, musky addictive nuances from the Ambrette Seeds Absolute. The precious Dewy Rose Accord captures a rose that grows in water infused with transparent dew for a scent that melts like water on your skin.
A garden rose from the tea rose family, the Dewy Rose is a hybrid rose conceived from breeding hybrid perpetual roses and tea roses. Growing in water, the result is a magnificent flower tinted with rosy and white striations, which continue to unveil their beauty – petal by petal – from Spring's first moments to Autumn.
The second, Sensual Accord is accented with a tea facet enhanced by the feminine Orris Concrète LMR note – rich with its powerful, floral trail. This new opus reveals both an addictive and sensual dry down, where the Heliotrope Accord's almondy, floral, balsamic and vanilla-scented notes blend with the woody, ambery, musky sensuality of Cashmeran.
The third and final Second-Skin Accord is illuminated by Hedenolide musk; Ambrette Seeds Absolute and Vanilla Bean CO² Extract brings the iconic Flowerbomb core scent full circle with its iridescent and musky addiction.
Viktor&Rolf refresh their fragrance universe with this new light, sensual yet powerful dew mist that applies as a delicate and natural second-skin, that naturally accentuates and compliments. Like a subtle drop of moisture on a rose petal from the morning dawn, Flowerbomb Dew silkens over fresh, dewy skin. It ushers in a new day, a new opportunity, an exploration of the senses, a transformation and a return to essentials.
Get a 1.7 oz/50ml floriental musky perfume for women for $115.00 on Us.Viktor-Rolf.com.