As some of you may know, I very recently moved; while I'm ready for all the fun and adventure my new apartment will bring, I found myself playing scavenger hunt with my beloved skincare products. Because I still have several boxes to unpack, I made the mistake of buying a grocery store facial cleanser (one for acne as the stress of moving was breaking me out). Big mistake because my skin ended up paying for it in the end. Luckily, I was rescued (and currently healing), thanks to rice water, specifically the Juara Rice Facial Cleanser. If you're not yet familiar, rice water is Asia's best-kept secret. Rice water is rich in vitamins, minerals, and amino acids. It boasts ferulic acid (an antioxidant) and allantoin, an organic compound that helps soothe and heals the skin.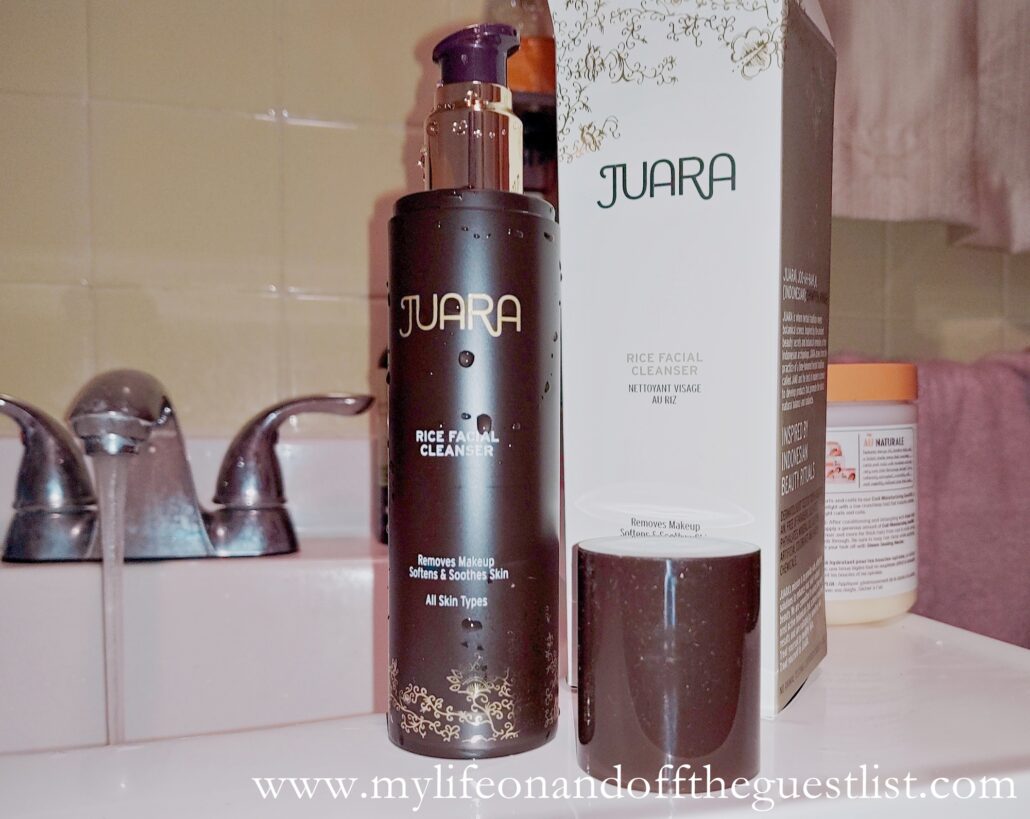 After just one use of the Juara Rice Facial Cleanser, my tight and dry skin felt clean, softer, and smoother. This sulfate-free, lightly foaming cleanser removes all traces of makeup and dirt without stripping skin. Thanks to its combination of gentle, effective cleansing agents, Vitamin-rich Rice Bran and Candlenut Oil, your skin is left refreshed, hydrated and revitalized. Inspired by the traditional rice water rinse common in Indonesia as a softening and brightening treatment, the Rice Bran softens and smoothes skin while the Candlenut Oil moisturizes and helps mend rough, chapped skin without clogging your pores.
Our skin was left feeling soft, smooth, and clean without the dryness that's plagued while using the grocery store purchase. It's even gentle enough for even the most sensitive skin, as well as acne break-out prone skin. This rich in natural Vitamin B cleanser also helps soothe skin and reduce redness.
The Juara Rice Facial Cleanser is 100% vegetarian. It is Dermatologist-tested, free of Parabens, Sulfates, Phthalates, mineral oil, gluten, artificial colorants, and harsh chemicals.
The 4.5oz/133ml bottle of Juara Rice Facial Cleanser is available for $29.00 on www.amazon.com and  www.juaraskincare.com.