Hello, fellow wine lovers. Did you know that National Drink Wine Day is in three days? That's correct, February 18th is the day we celebrate the joy of drinking wine. Of course, you don't have to only drink wine on this day; we think it's the perfect day to highlight personalized wine accessories to add to your home bar. We recently got the most adorable personalized elephant corkscrew from Lazer Designs, which we're completely enamored with and we think it's a must-have. You can either get one for yourself or give it as a gift. It makes a great token of appreciation to the wine lover in your life.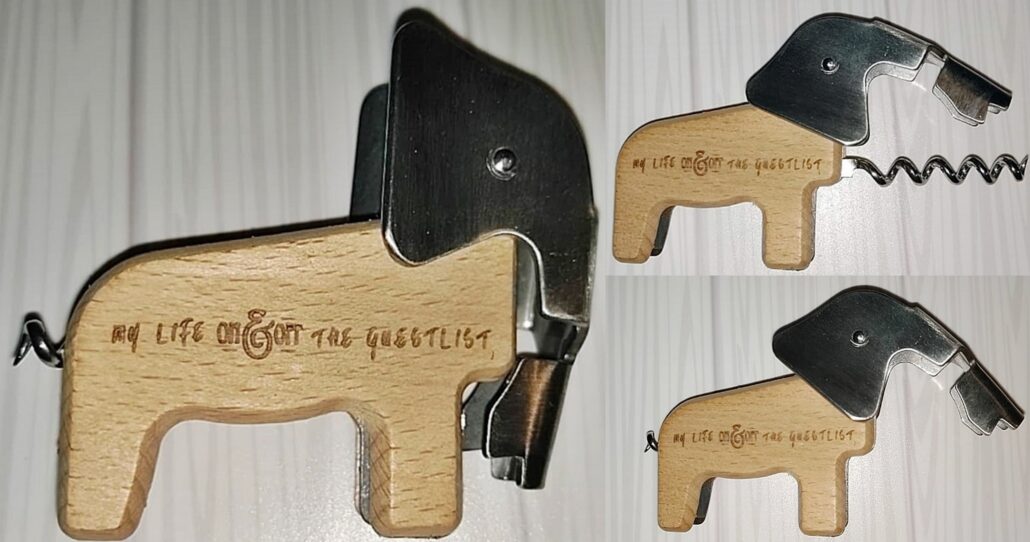 Is this just too adorable and wouldn't it make an excellent addition to your wine bar? Lazer Designs specializes in the custom engraving of high-quality products, like the above Kikkerland corkscrew. This handy wine key is more than just looks good and it's a wine corkscrew/opener and bottle opener. It features a sturdy wooden panel that's perfect for engraving, as you can see.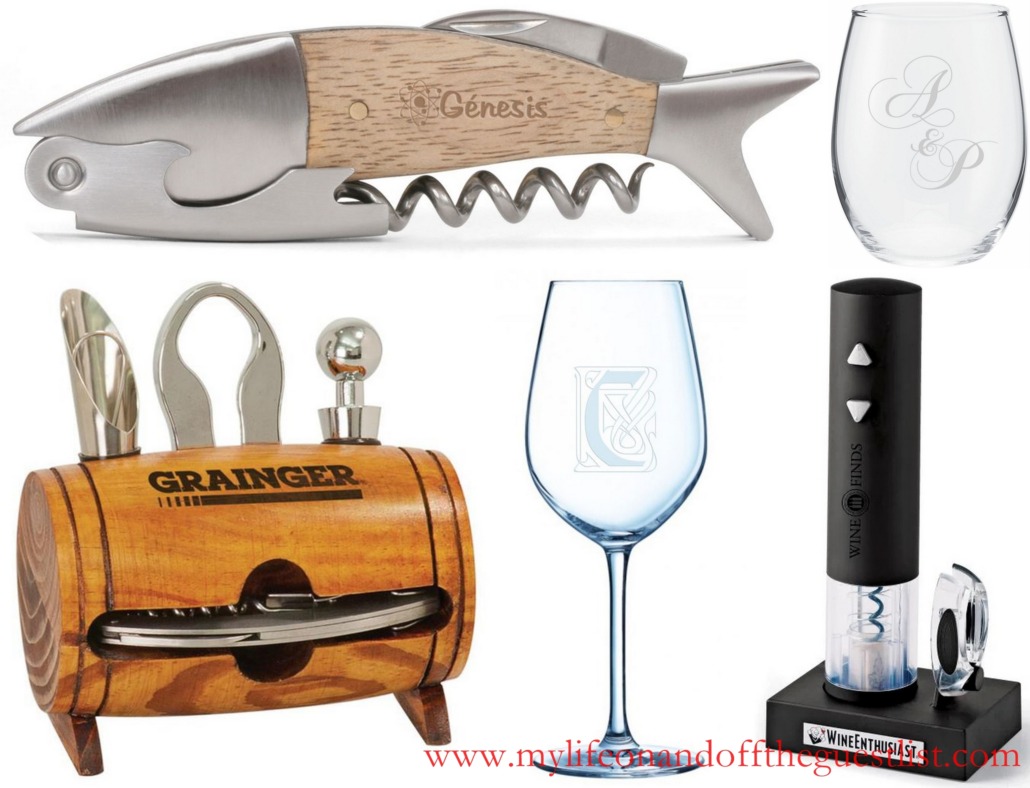 Lazer Designs offers a wide range of products. All of which can be customized with a name, design, favorite saying— almost anything, really! In honor of National Drink Wine Day, we'll be concentrating on some of their wine accessory offerings. Of course, we love our Elephant Corkscrew, but for those who love fishing (or for a pescatarian who only drinks white wine), there the Fish Corkscrew; love a good bar display, you'll love the Barrel 4-Piece Wine Tool Set, which includes a corkscrew with a knife, decanter, bottle Stopper, and foil cutter; wine glasses lovers will adore the 16oz Premium Stemmed Wine Glass or the 17oz Stemless White Wine Glass, both of which can be personalized how you want; lastly for those who don't want a manual wine opener and want to get to your wine faster, the Electric Corkscrew Wine Opener is just what you need.
There are many more cool wine accessories you can personalize that will take you far beyond National Drink Wine Day.