As evidence by the number of sold-out items that were on our grocery list, the majority of you couples are staying in and cooking for Valentine's Day. So we decided to have more Valentine's Day cocktail recipes for you to create at home. We hope you've enjoyed our previous Valentine's Day and Galentine's Day cocktails. We know you'll enjoy these two sensual drink recipes by Ron Abuelo 7 Años, a delicious blend of rums with a weighted age of seven years.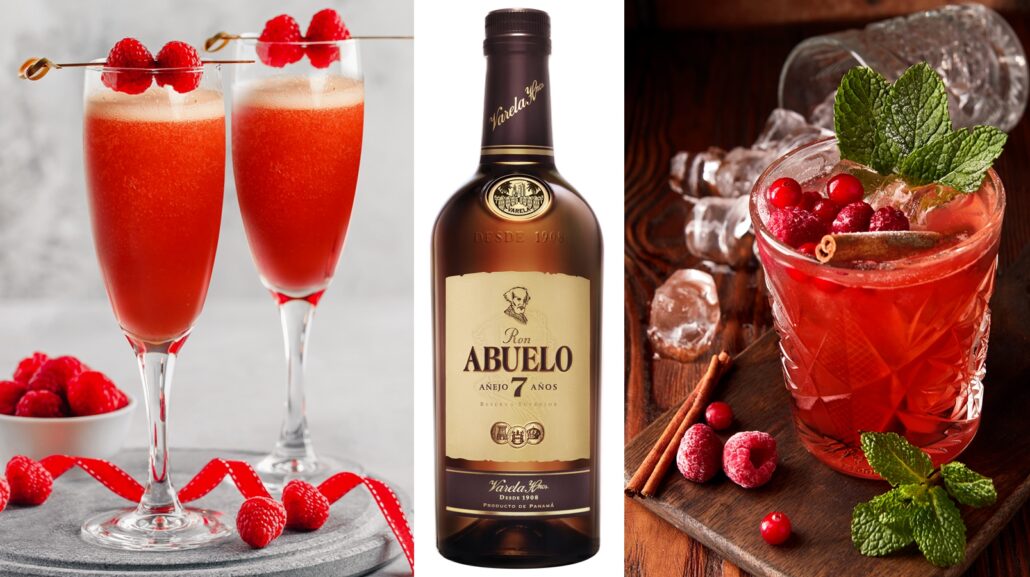 These delicious rum cocktails were created by Ron Abuelo Global Brand Ambassador, Cristóbal Srokowski. There's just something sensual about rum cocktails that make them perfect for Valentine's Day cocktails. It may be the rich and darkness of the sugarcane molasses or its Caribbean history, islands that inspire escapism or hedonism. That's what these two Ron Abuelo 7 Años bring to mind and we know you'll enjoy them very much.
El Versalles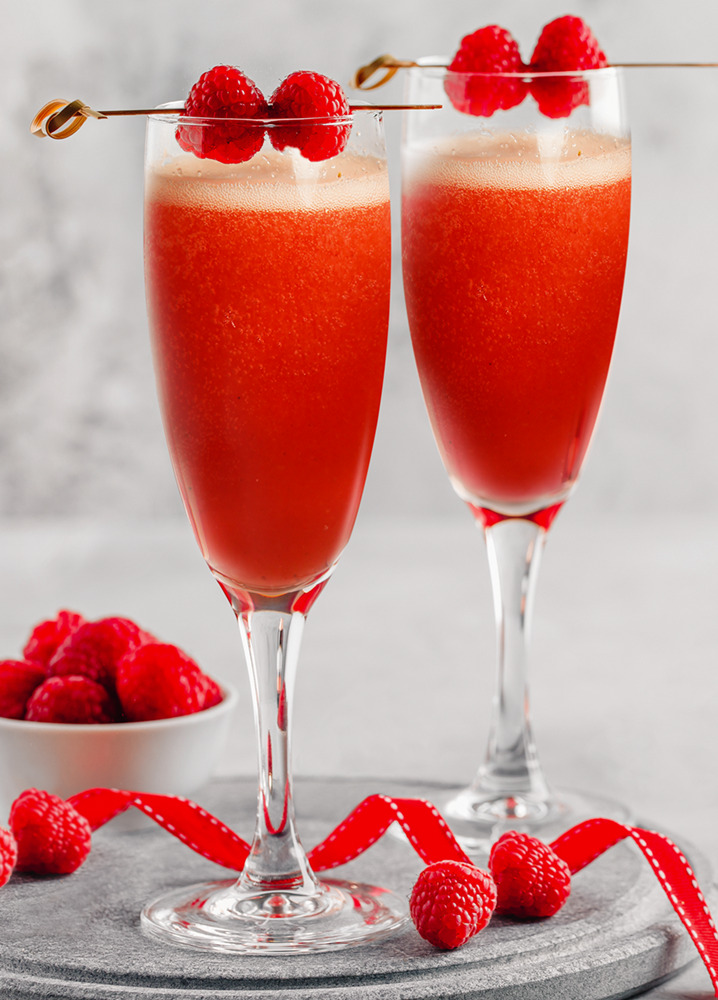 1 oz. Ron Abuelo 7 años
¾ oz. Fresh raspberries purée
¾ oz. Fresh passion fruit purée
½ oz. Triple Sec
½ oz. Simple syrup
Champagne flute
Shake all ingredients and double strain into a Champagne flute. Top off with chilled Champagne or dry sparkling wine and gently stir. Garnish with a raspberry.
Panama Dreaming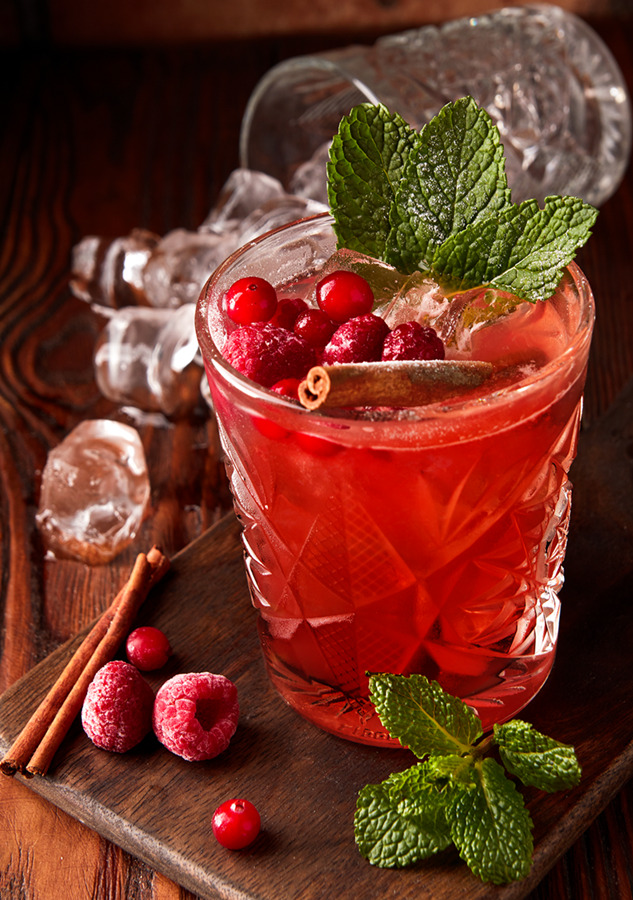 1 ½ oz. Ron Abuelo 7 años
6 Fresh Raspberries
¾ oz. Honey syrup
¾ oz. Tamarind concentrate
1 oz Fresh lime juice
Muddle the raspberries inside the shaker. Add the rest of the ingredients and shake. Simple strain into a rocks glass over ice. Garnish with a cinnamon stick, mint spring, and fresh raspberries.
About Ron Abuelo 7 Años ($24.99):
A reddish amber colored Reserva Superior. Matured in small oak casks, the Abuelo 7 Años is a versatile selection for sipping, mixing, and with food pairings. Rounded and balanced with aromas of dates, raisins, and vanilla. In the mouth, there is light minerality with notes of fig, cinnamon, and dried fruit.
Ron Abuelo is produced by Varela Hermanos, a third-generation family-owned company that dates back to 1908 when Don José Varela established the first sugar mill in the town of Pesé in the recently formed Republic of Panama. The rums of Ron Abuelo are made at Hacienda San Isidro in Pesé (a small valley in the Azuero Peninsula).