Welcome to Thursdasy or as some people call it the day after Hump Day; for me it's just another day with events to go to.
First it "The My ItThings Designer" Contest. It's sort of like Project Runway without the tv. You probably are wondering what exactly is My It Things, well, it is an online magazine, a pretty great one actually and they cover everything fashion, beauty, etc. and it was created by Yuli Ziv.
This event pited three designers against each other for the grand prize of $5,000. The final three were given $1,500 to create their own line. You can find out more information about it here. Below are the three designers – Nora Del Busto, Wakana Koike and Adolfo Sanchez.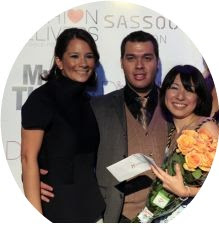 I had plenty of time to waste so I decided to go early (I was meeting D1 and Kim at the event) but shock of my life, I arrived at 6:05 pm (the event started at 6pm) to find a line almost to the event of the block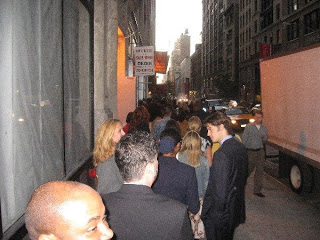 D1 was running late and Kim arrived while I was on line. We entered to see this crowd
As usual, wine was served. I usually drink white unless there is a nice semi-sweet red available but there wasn't. Once the white wine was done, it was Hint water for me.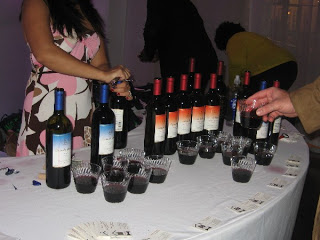 Anyway, back to the show. Below are photos of the designers with their work. They are shown in order of their fashion shows
My favorite outfit of the night was this design by Wakana Koike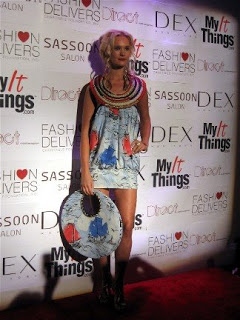 and of course she won. YEA!!!! Anyway, I've also added some photos of some celebs that attended. Jaslene Gonzalez walked in the show for designer Adolfo Sanchez, and Kevin Christiana and Malan Breton (both from Project Runway) were judges.
Finally, here is the gift bag for the event