Hi all, I just wanted to post some miscellaneous photos from my trip to Tokyo before I continue on with the event posts. Below are photos from the neighborhood of my hotel, the beautiful
Shibuya Tokyu Excel
, located in the heart of Shibuya. The first photo is the view from my hotel room.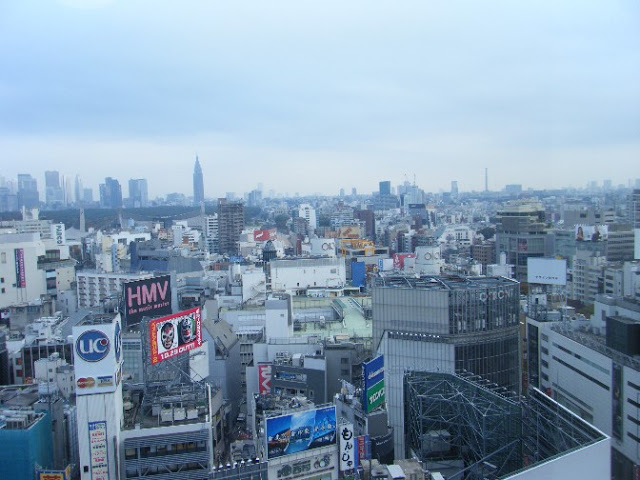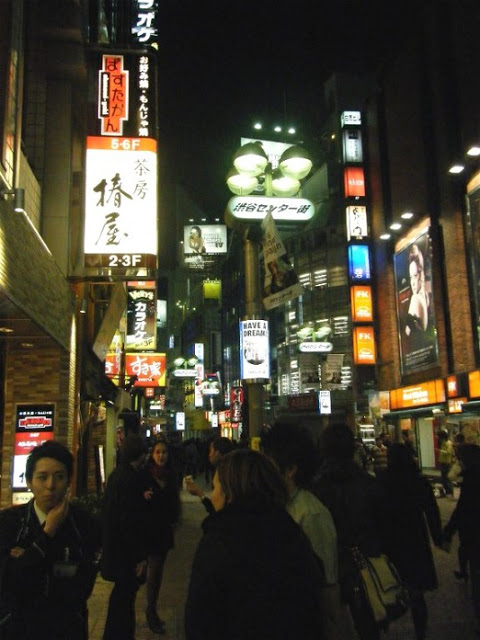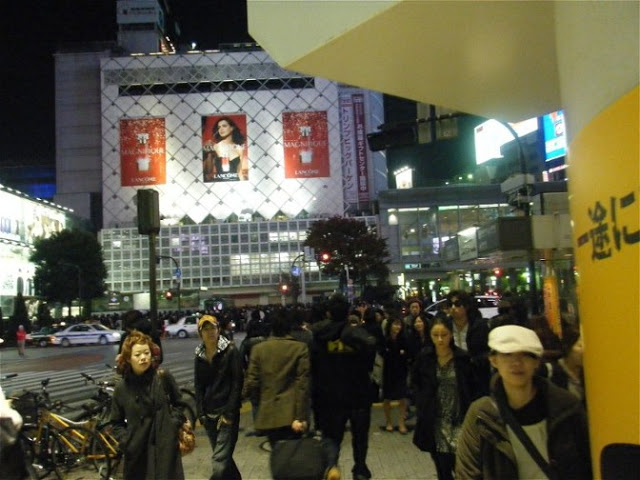 Before I continue I must note that even though I didn't get shoes in my size in Tokyo (Japanese women have small feet and shoes basically only went to size 8) and only not much clothing (boobs too big), I was on the hunt for a particular color of nail polish. While right now we are reveling in purple and Blue nail polish, I think one of the next hot colors is Grey, not Silver but Grey. Throughout my trip, I searched and searched all over. I had Matt go into every nail salon and any store that had a beauty section to no avail but on the day before I was to leave Tokyo, I hit the jackpot…..yea!!! Below is a photo of my Grey nail polish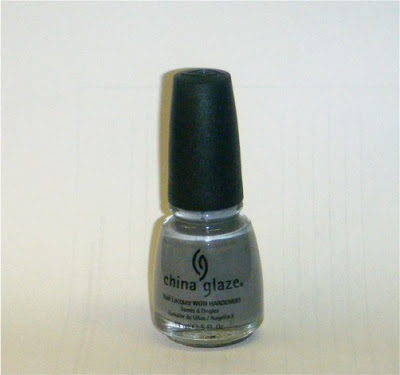 Anyway, back to the tourist in me. As I stated before, Matt took me just about everywhere. We went to Harajuku, Shinjinku, ODaiba, etc. There was this place in Odaiba (also called Daiba) called Palette Town. It is a man-made island which has a huge shopping center, concert hall, Car theme park, etc. They even had a huge ferris wheel and believe it or not, a smaller version of the Statue of Liberty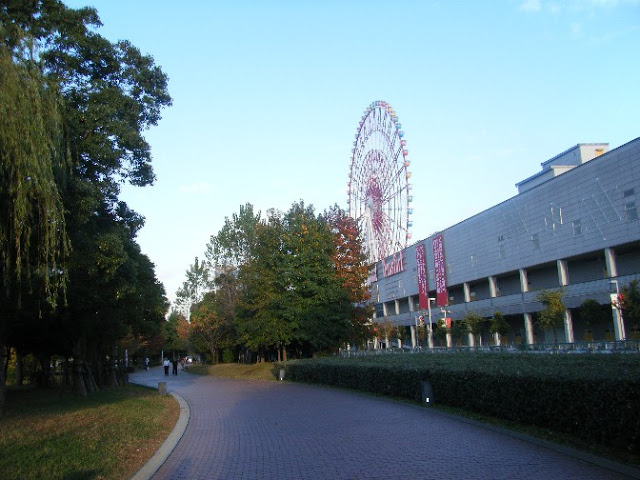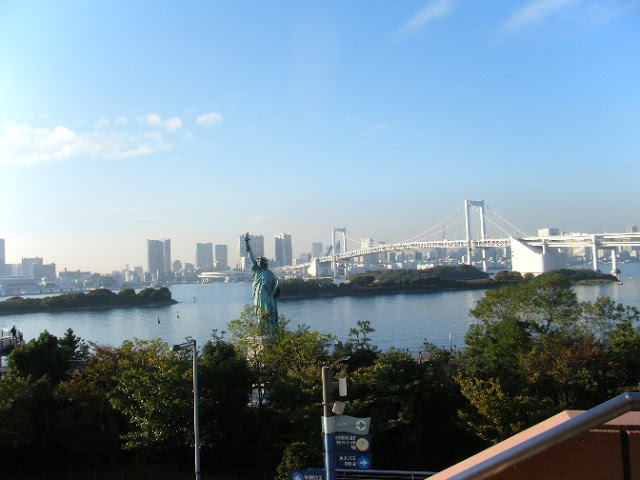 We also did some walking along Japans version of 5th Ave. I didn't take any photos of the actual stores but it's exactly what you'd expect – Gucci, Valentino, Prada, etc but I did take some photos of the area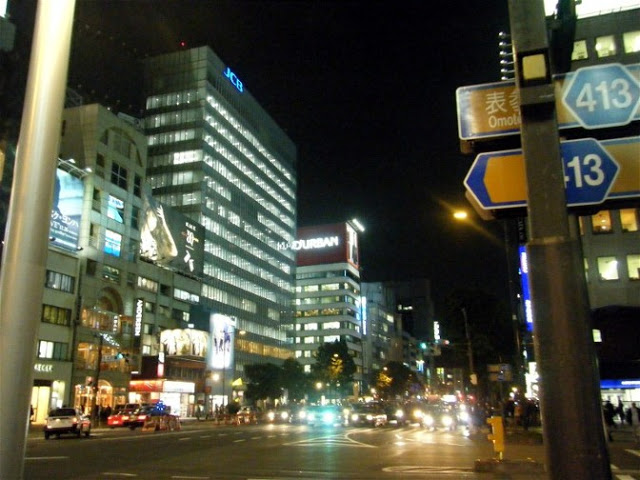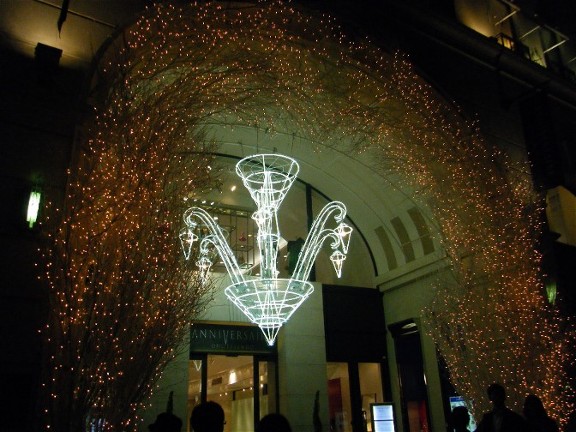 Including some interesting stuff like these this traditional wedding gift from a mother to newlyweds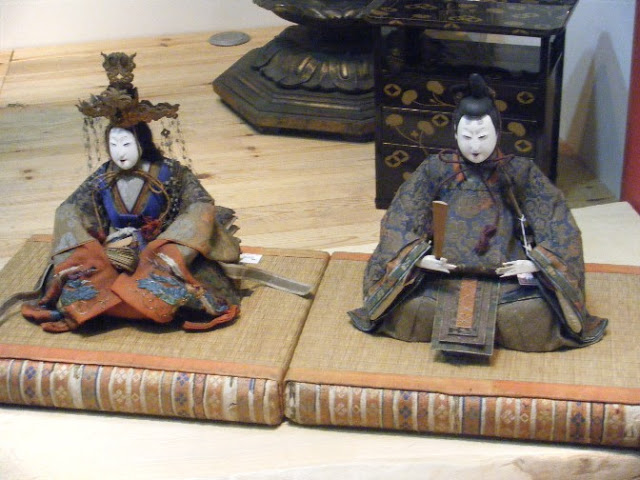 …..and these two ancient warriors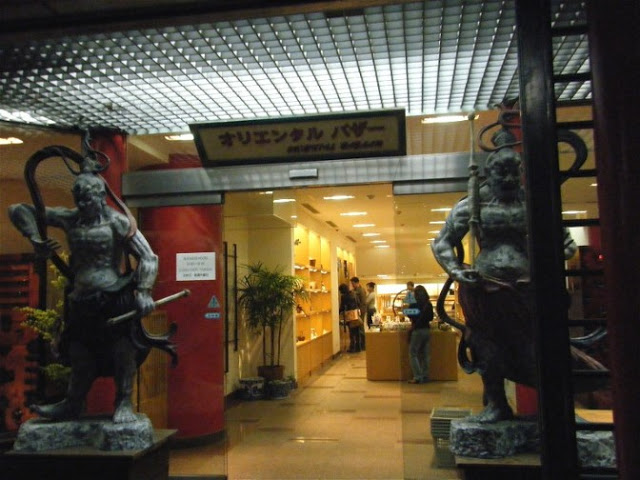 On my last night in Tokyo, Matt, his friend Yumi and I went to a nightclub in the neighborhood of my hotel called Gaspanic (it was literally like a block from my hotel)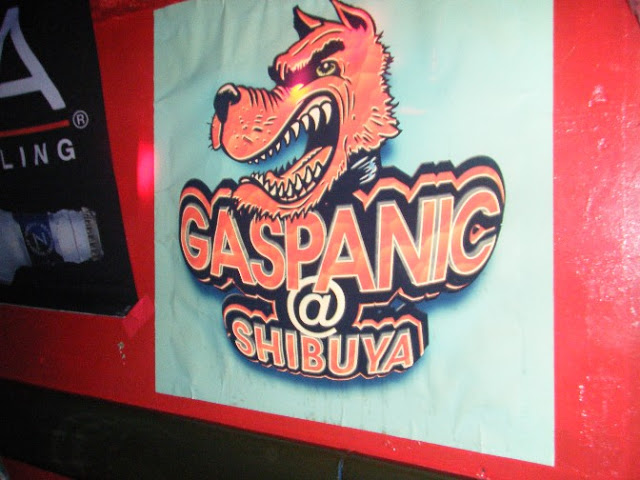 First thing, you can see a little bit of a Zima wall hanging there, yep Zima. It still exists, at least in Japan. They also LOVE, I mean LOVE rap and hip hop music. We spent about four or five hours dancing to mostly dirty south music (seriously). I had to ask the DJ to play some east coast hip hop.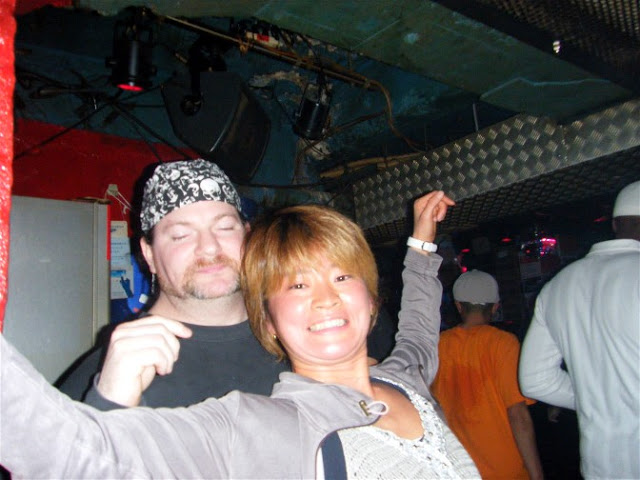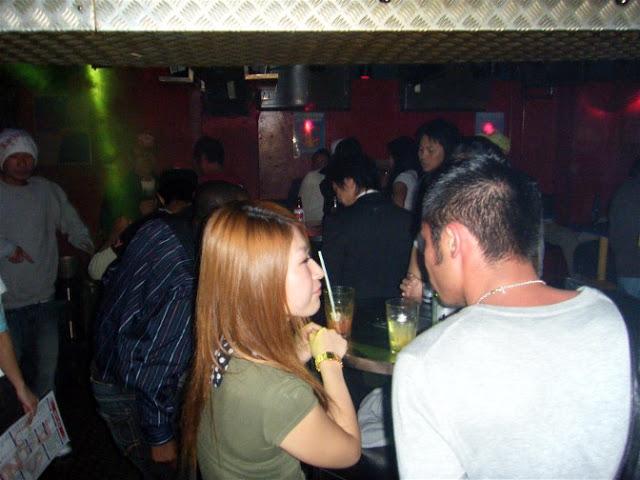 I took some video of people dancing at the club (it's a bit dark but bear with me). Both include a guy who came straight from the office – suit, briefcase and all; he took off his jacket and just started getting down
Anyway, Matt pointed out something crazy to me. It seems there are some men in Japanese who try to pick up women off the street, just regular women and pay them to have sex with them or try to get them to do pornos. I took a photo of two guys and they were trying to pick up women right in front of us (I have indicated them with yellow arrows in the photo below).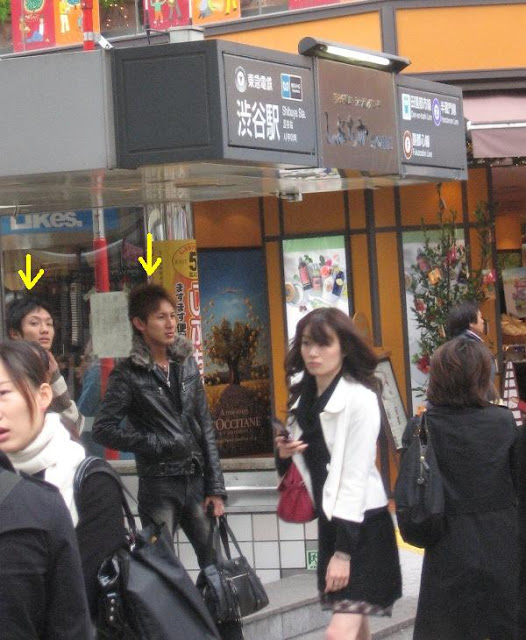 They were not even trying to hide it, it was all very out in the open. The crazy part was they were so polite and respectful about it. Matt said that this was a very normal thing in Japan……..crazy.