I got invited to a great event by Alyson of AMP3 PR. This event, hosted by LeMetric Hair Center and Saks was to bring awareness to hair loss, an affliction that affect over millions of women and is still a taboo topic and as many victims tell you, a topic some doctors take lightly.
The event featured three speakers – Elline Surianello, Founder, CEO and Client of LeMetric Hair Center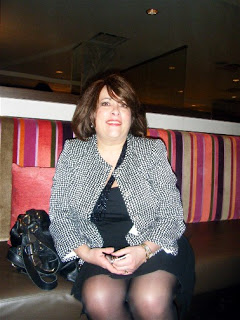 Valerie White, PH.D, Clinical Psychologist and Author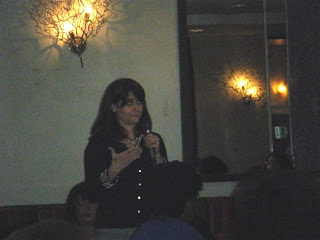 and Lois Joy Johnson, Beauty & Style Editor of Betty Confidential.com and Author.
Unfortunately, I arrived a bit late (with Kim) and we'd missed Elline Surianello (but thankfully I do get to get some video of her a bit later. The event wasn't just the speakers, they also offered Makeovers and makeup Consultations, LeMetric Hair Consultations, Raffles, and of course a 15% off discount at Saks.
Despite it being a cold rainy day, the event had a great turnout, we barely got a seat but luckily Alexandra* was there (Zia* came a bit later) and we all sat together.
Anyway, my favorite part of the event (no, not the goodie bag) was when Elline Surianello took off her wig and spoke to the crowd. She is hilarious and very comfortable with herself (and she has every right to be, she's awesome) but words can't describe, see the video below and see for yourself.
Now since this event was at Saks, see below for a coupon for 25% off from April 16th – April 19th. Just click on photo to open in it's on page and print. Happy Shopping Enjoy.