As I mentioned in my post on the NYIGF, there were companies from around the world showcasing their products. I had the pleasure of getting to know a few like Handbag Butler of Australia. Handbag Butler is a chic, foldable hanger that can be attached to a tabletop to keep you handbag out of harm's way. (like a dirty floor) Launched in Australia in October 2008, the Handbag Butler has given women the freedom to dine in style without putting their purse in peril.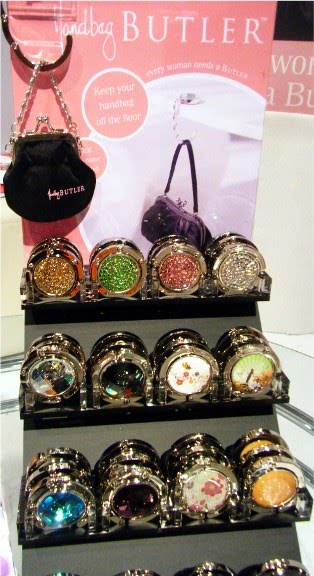 Handbag Butler comes in 25 unique styles in three very elegant collections – Printed Collection, Sparkle Collection and Crystal Collection (click on each Handbag Butler to see a more detailed view). I love the elegant beauty of the Printed Collection, the Swirl, the Butterfly and Tinker being my favs in this collection. They are so feminine and ornate. My other favorite is from the dazzling Sparkle Collection, which is so opulent; in fact it is from this collection that I found my own Handbag Butler – The Rose Petal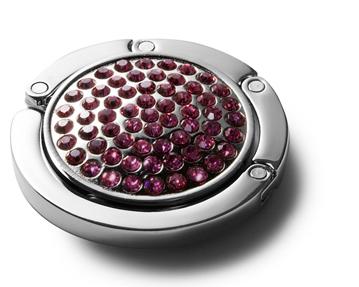 Now I know there are a few people in the market with this must have accessory but Handbag Butler stood out to me, not just because of their designs and beauty but their packaging as well. I ask, what do you do with your Handbag Butler when it's not in use? Just put it in it's little holder which is so adorable. And that holder comes in an intricately decorated – utterly adorable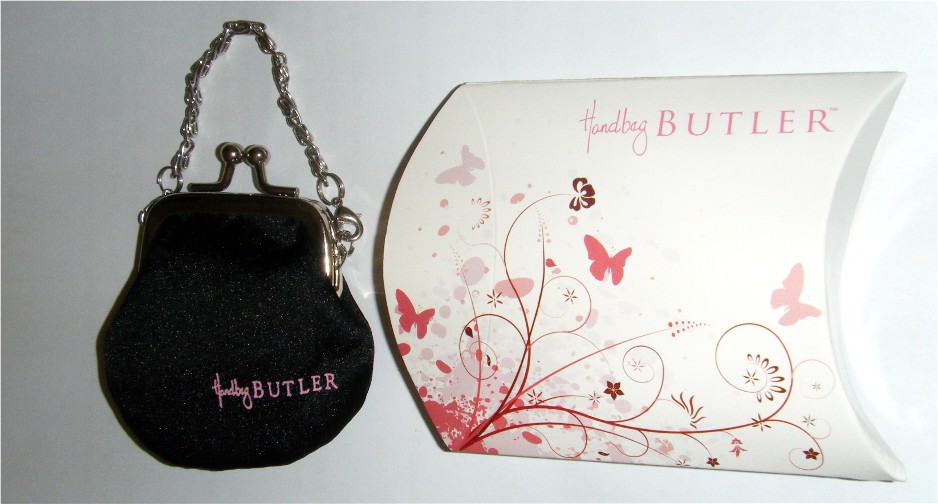 Unfortunately, Handbag Butler isn't available in US Stores as yet (I'm sure that will change soon after showing at the NYIGF) but you are able to order via their website. The Printed and Crystal Collections retail for $24.95 USD each and the Sparkle Collection retails for $29.95 USD. Funny thing, I've seen less beautiful pieces for much more. Trust me, go with the Handbag Butler.
As before, I got a chance to speak with the owner – Ana Slavka
****UPDATE – In approx 5 weeks, Handbag Butler will be available in about 20 shops in the US. For now it is available at "Lee's Art Shop", located at 220 West 57th Street . Happy Shopping.