It's just a fact of life – when we look good, we feel GOOD. It's that simple. Whether it's putting on that new outfit you just bought, seeing your skin glow from using a new skincare line or making healthier choices with your diet – these small changes can have a big impact on how we feel about ourselves, both physically and mentally. Taking care of our appearance and overall well-being can boost our confidence, lift our mood, and enhance our self-esteem. Today, we're sharing some great feel-good products across fashion, haircare, skincare, and fragrance.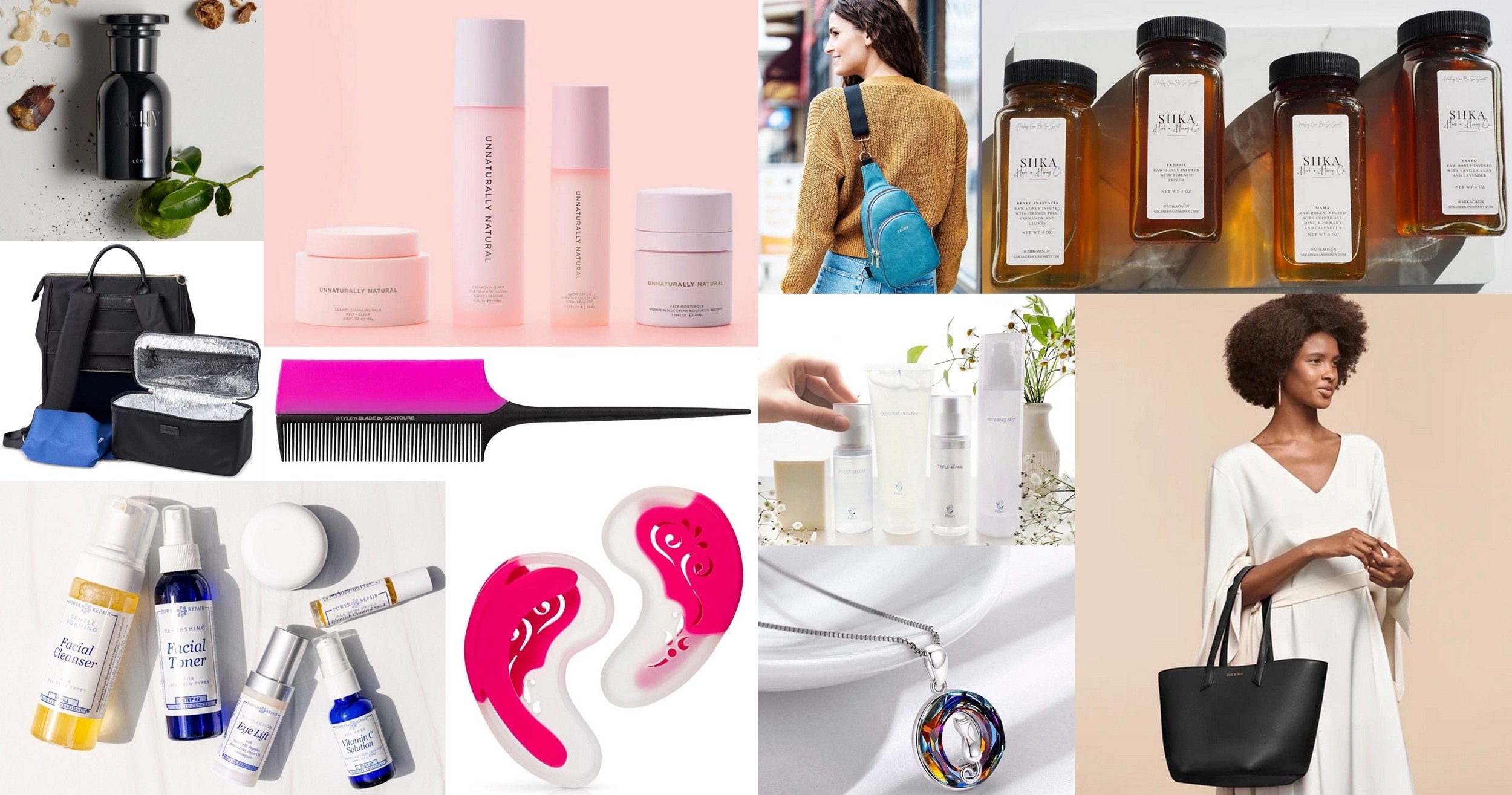 One of the easiest ways to feel good about ourselves is by topping off your outfit with great fashion accessories. A fabulous new bag, some self-care skincare products, or a wonderful new fragrance can also instantly boost your confidence. It's amazing how simply treating yourself can change your outlook on the day. Anything that will make you feel good can truly have a positive impact on your overall mood and demeanor.
Our skin is an important aspect of our appearance that can greatly influence how we feel. When our skin is healthy and glowing, it can make us feel radiant and confident. Trying out a new skincare line can be a fun and exciting way to take care of our skin and pamper ourselves. As we see our skin improving and looking its best, it can boost our self-esteem and make us feel more comfortable and confident in our own skin. Taking care of our skin is not just about looking good on the outside, but it also contributes to our overall well-being and health.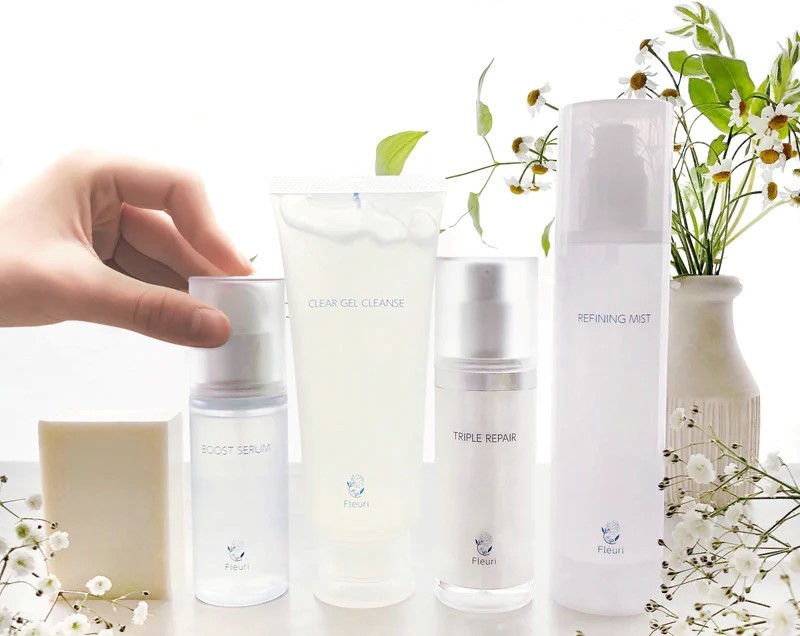 Originating from Japan, Fleuri has been an expert in providing effective, yet gentle skincare products since 2002. Instead of formulas that only provided temporary effects, this brand refocuses skincare to help consumers long-term with products that offer comprehensive care to all your beauty needs. Fleuri's products are designed to be gentle on the skin, perfect for everyone including those that have sensitive skin! In Japan, the brand is already well known as a celebrity favorite. They are excited to expand to the U.S. market and support even more people in their skincare journey. Available on Amazon.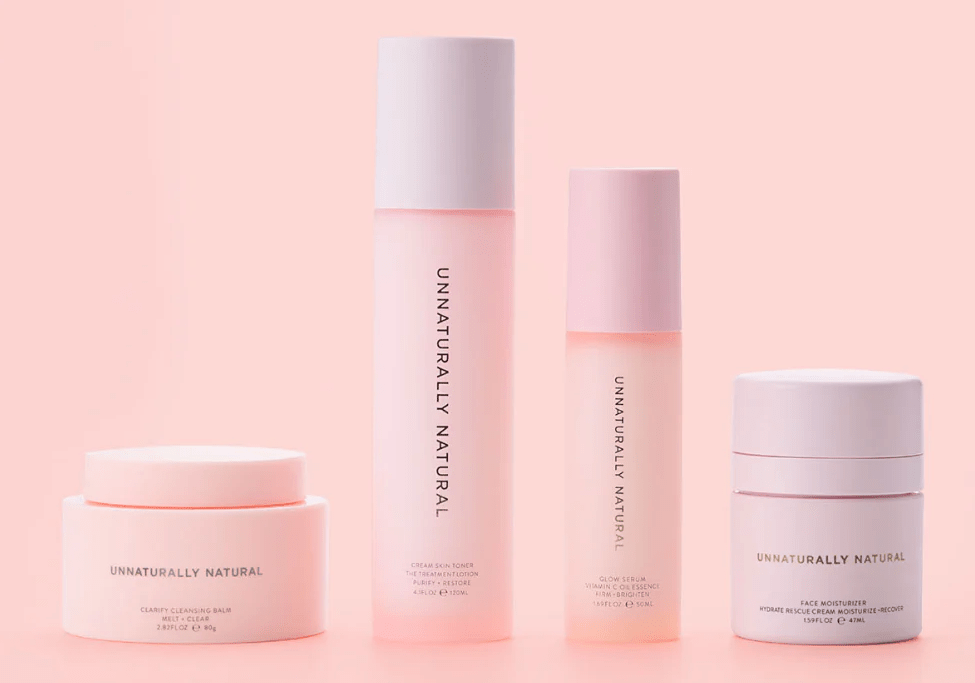 Japanese skincare is what our skin needs for a glowing spring and beyond. Makers of the most effective raw materials and Japanese scientific formulations, Unnaturally Natural delivers noticeable results for a flawless complexion. The clean, vegan J-beauty brand generates buzz for all the right reasons. From cleansers to toners, serums, and moisturizers, a complete line is ready to get you started on a better skincare routine, proven to help all skin types, including sensitive skin. These formula-first, purposefully-made selections are vegan, cruelty-free (certified by PETA), paraben-free, silicone-free, gluten-free, and sulfate-free.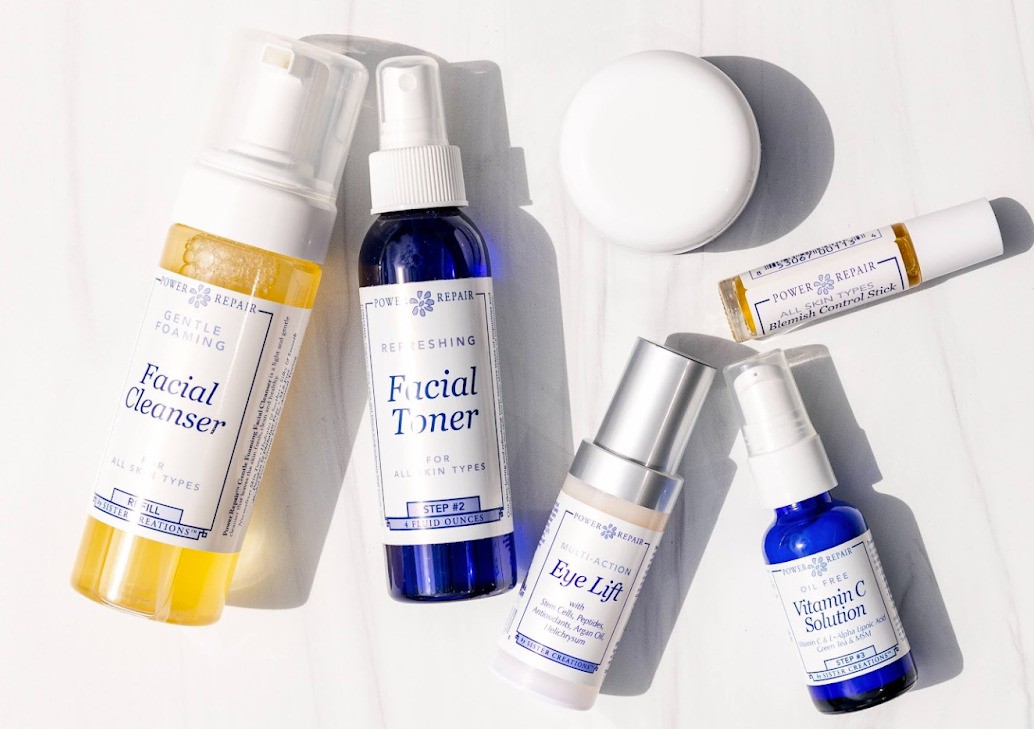 Peak Scents has been an innovative pioneer in plant-powered skincare for almost 30 years! They don't believe in harsh chemicals or toxic ingredients that irritate the skin. Their plant-based skincare harnesses the very best Mother Nature has to offer and blends everything into products that heal, protect and nourish. Created by a clinical herbalist, Peak Scents is a force for good with skincare that promotes holistic healing and is infused with rich, plant-based ingredients you can trust in each drop. Handcrafted with love, Peak Scents is guiding us back to natural remedies and healing that leave your skin more smooth and more radiant.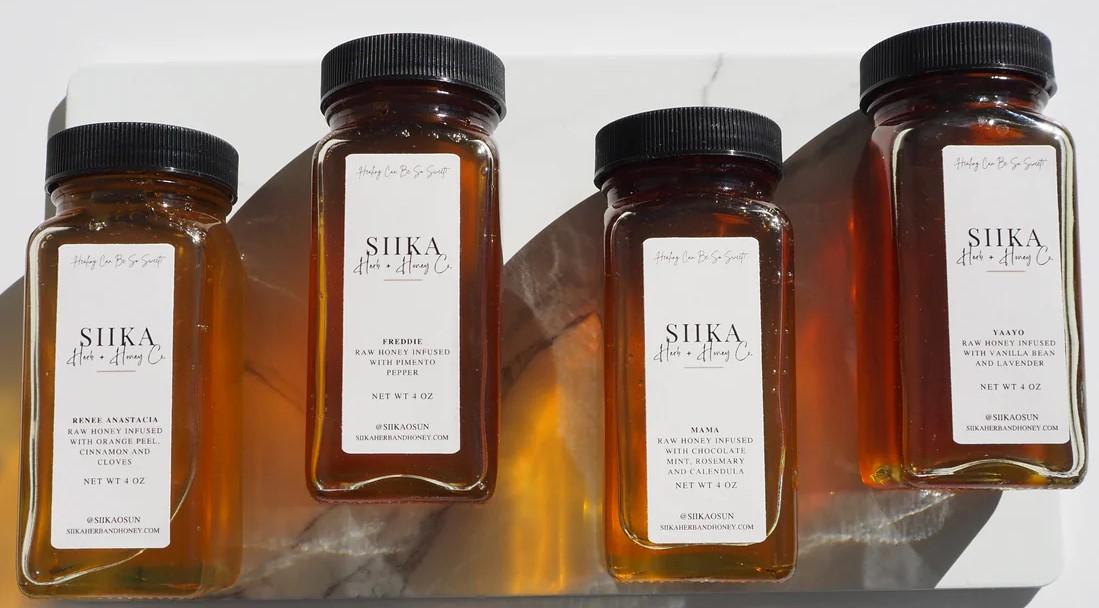 Honey is one of nature's best skincare remedies! Honey is naturally full of anti-bacterial, antioxidant, anti-fungal, and anti-inflammatory properties that make it a staple not only in kitchens but as part of your beauty regimen as well. SIIKA partners with co-ops and local farmers to ensure the local communities benefit financially and infuse their raw honey with organic herbs, wherever possible, sourced from small farms, producers, and harvesters, cultivated in the wild. Family-owned and operated farms. Available now on Etsy.
When we feel confident and comfortable in our own skin, we are more likely to take on challenges, pursue our goals, and engage with others in a positive way. The right fragrance not only boosts confidence but can also make you feel powerful. When we feel good, it can have a ripple effect on other areas of our lives.  Feeling good about yourselves is not just about vanity, but it's also about taking care of yourself and investing in your well-being.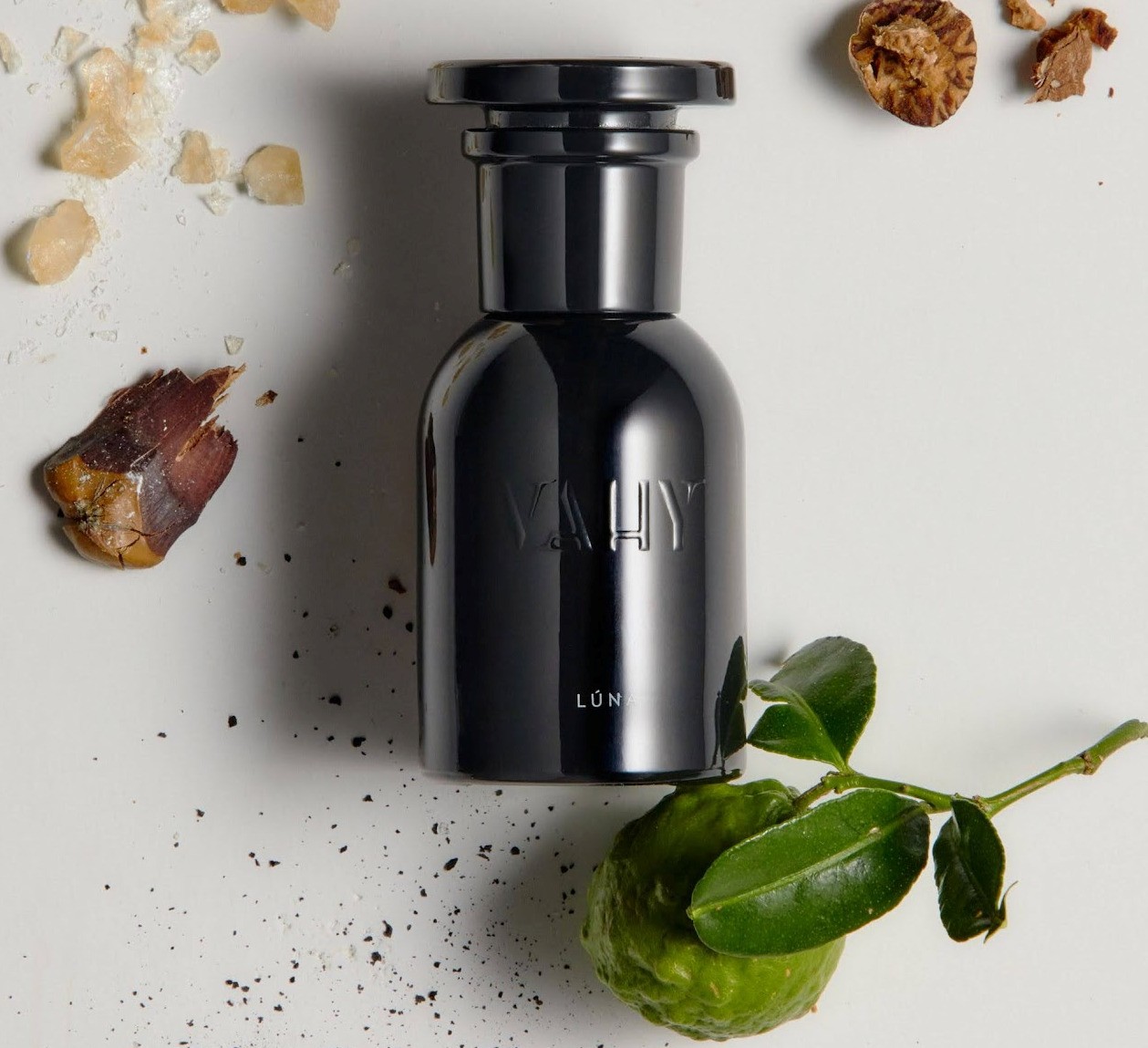 Váhy brings a premium artisanal fragrance collection to the U.S. that people can trust. Inspired by wanderlust and a desire for balance and simplicity in life, Váhy's genderless line of perfumes is a modern and subversive take on traditional fragrance. This women-owned brand was created with organic fragrances. It offers luxurious scents made in Australia with natural materials infused in organic sugarcane alcohol. You'll find no nasties in Váhy's sophisticated line of 100% clean fragrances, so you'll never have to compromise quality, scent, and style.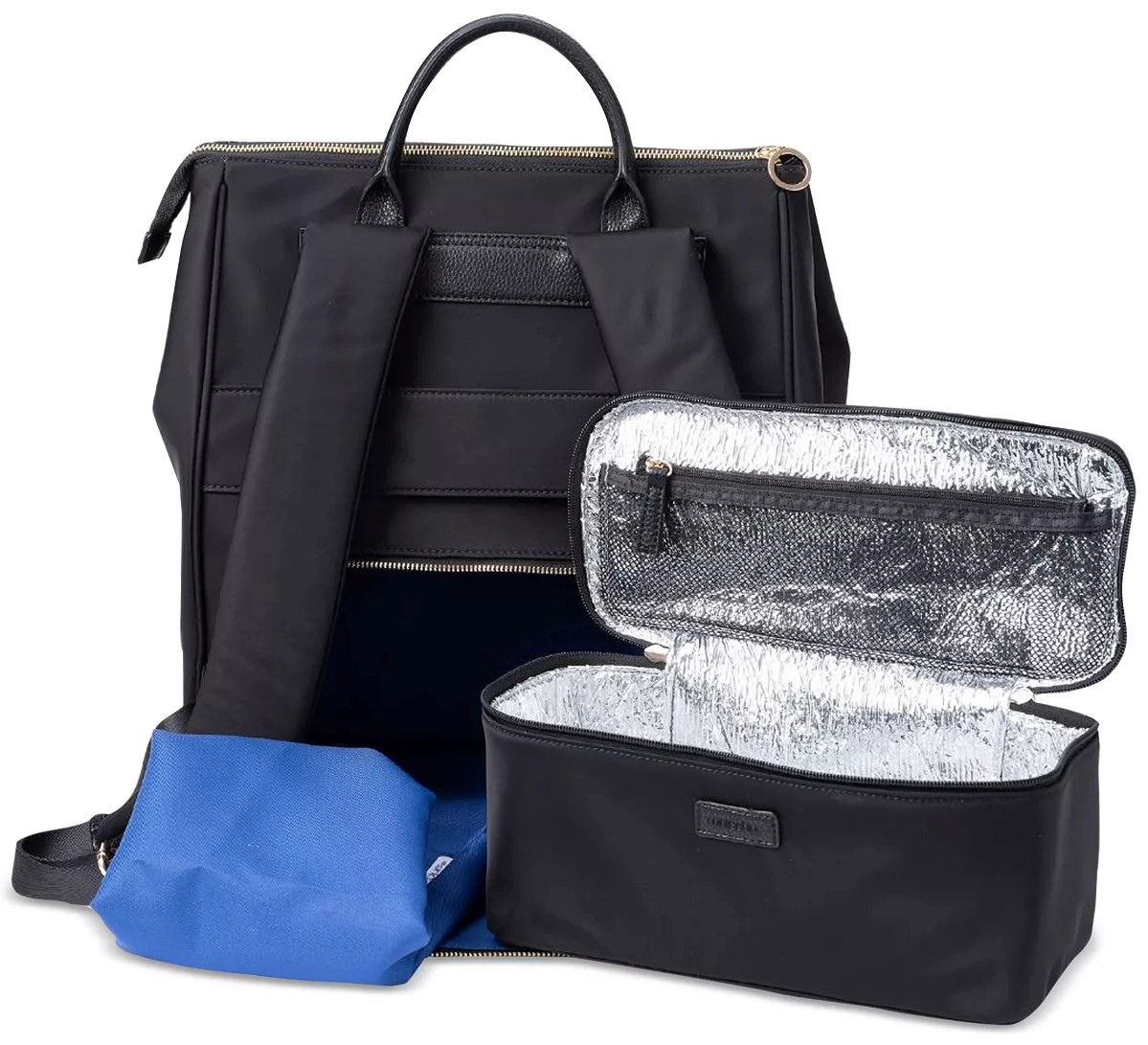 No need to carry three 3 bags to and from work when the MinkeeBlue Convertible Amber Backpack With Lunch Bag does it all! A Black + Woman-owned brand known for its bag with all the room you need to pack your necessities. With zippered compartments that keep shoes and food separate from other items, it's the perfect solution for working or traveling women looking to make life easier! Available at Macy's.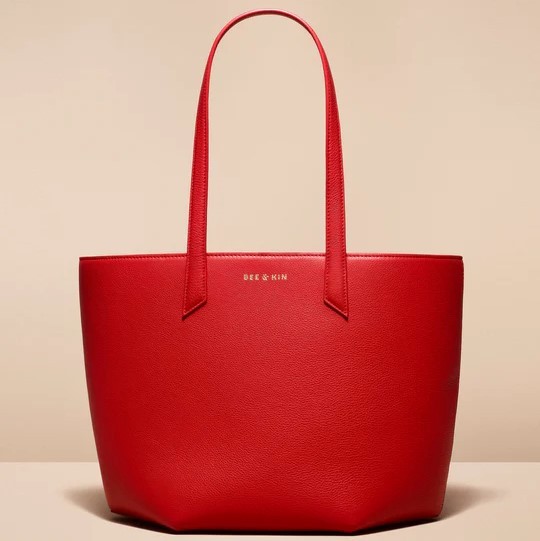 Bee & Kin's unisex handbags feature DesignTech™, which includes interior LED lights, and a smart button to control your devices as well as provide wireless charging. The revolutionary style integrates technology in the interior of leather and vegan leather accessories, bringing innovation to our fingertips. For a fresh look for spring, go tech-forward and enjoy these modern features. You'll never worry about digging for your keys again.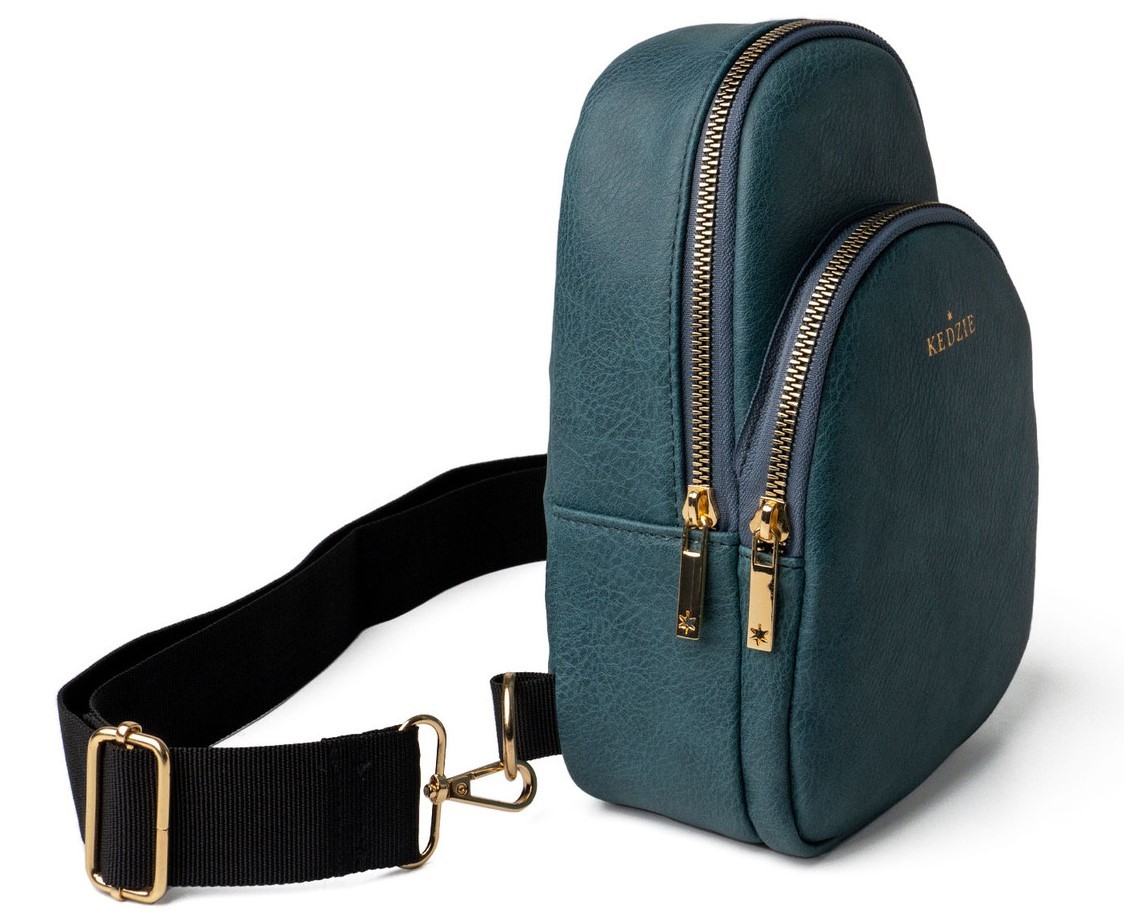 For weekends, work, travel, errands, and loving life, Kedzie creates 100% vegan bags, wallets, and straps designed to make every day easier and every look yours. Each collection is custom curated with trending prints, timeless neutrals, and built-in organization so you can mix, match, and multiply every outfit in your closet. Travel ready with built-in organization and snag-resistant technology! Available on Amazon.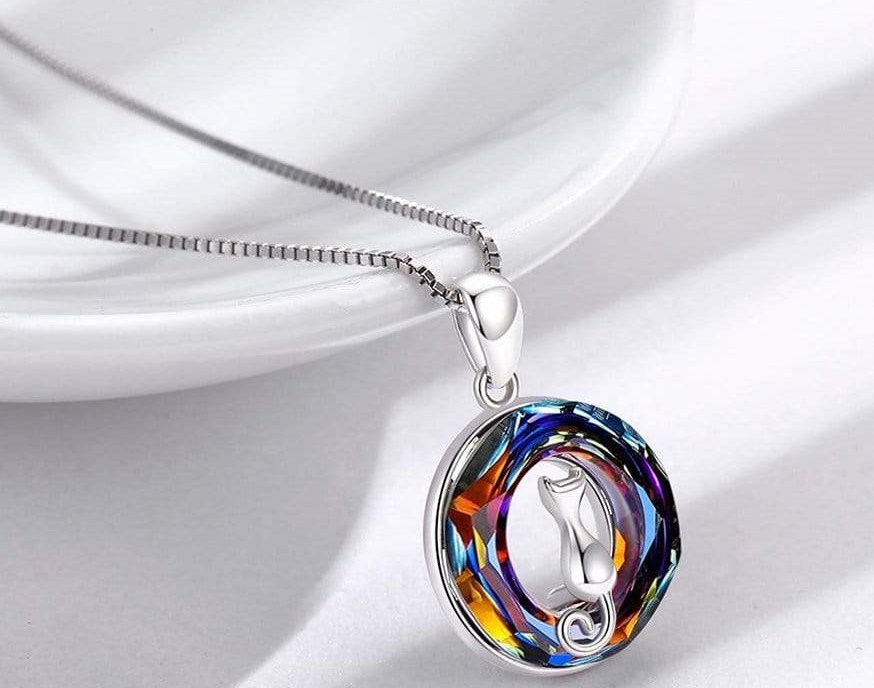 This Remember Me Crystal Pendant Cat Necklace features a  beautiful sterling silver cat surrounded by a rainbow crystal. This beautiful necklace pays tribute to all the cats who live in our hearts! The Tiniest Tiger designs are inspired by cats for fellow cat lovers! Some designs are subtle and some are whimsical but all are created with feline finesse. The Tiniest Tiger creates for you, for your cat, and for your habitat! And because they love all cats big and small, they even support global big cat conservation projects. Available at Rite Aid online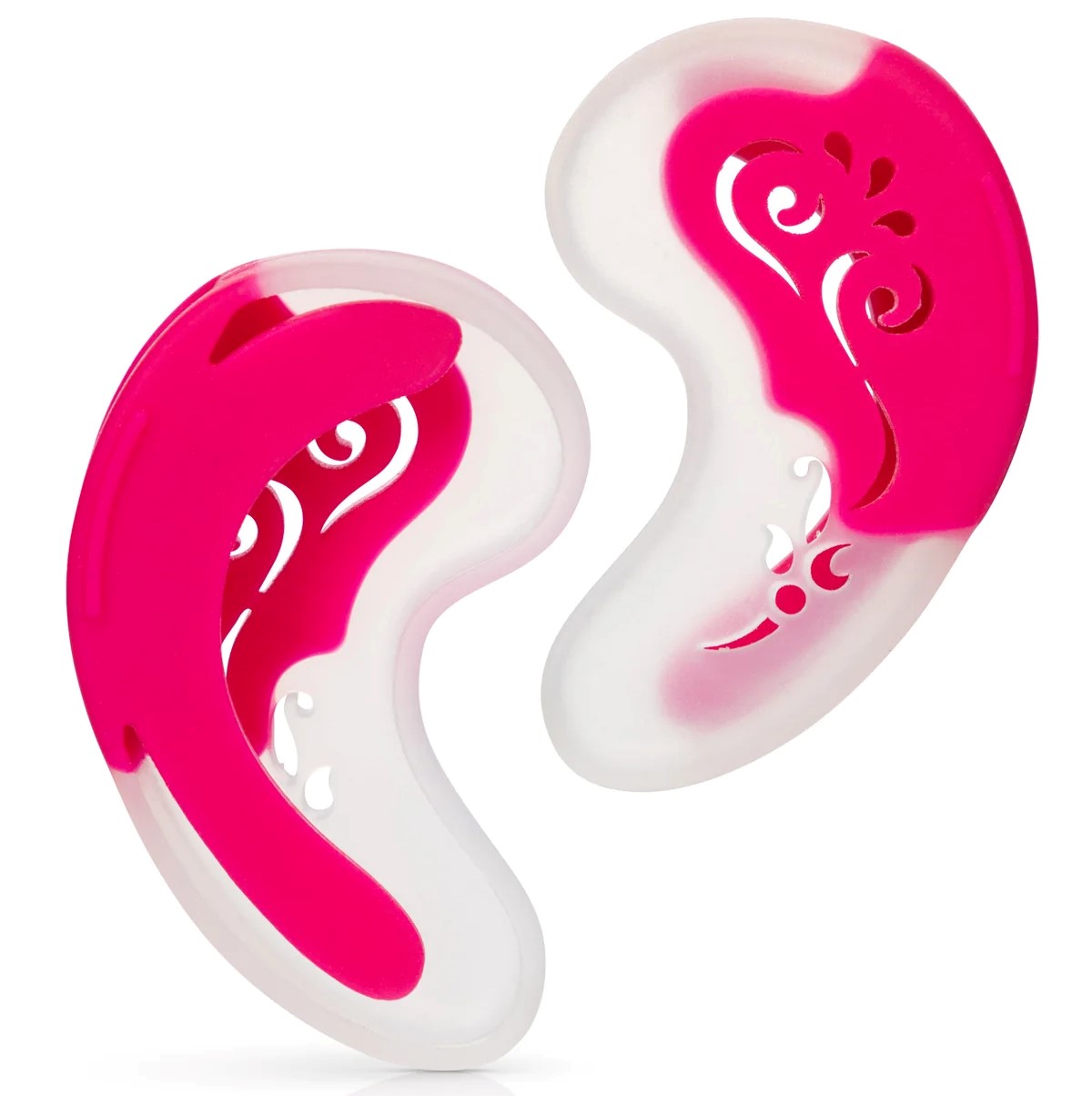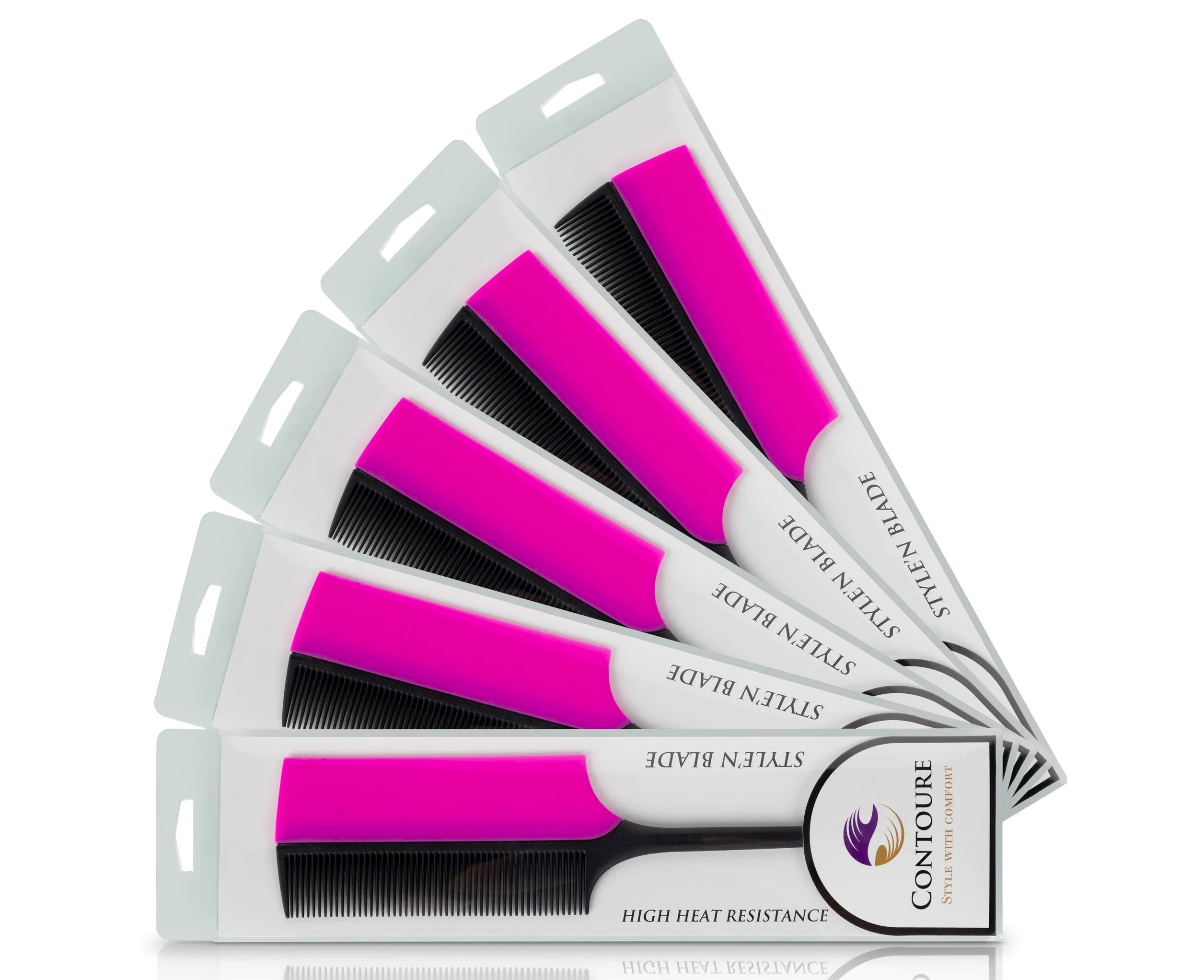 Changing the hairstyle game with their multi-purpose styling tools for ALL hair types, Contoure presents their innovative protective styling comb and ear shield giving hair an edge in styling and scalp care (the kind you typically find in a salon).
Made from soft, flexible, lightweight silicone, the Contoure Style'N Shield is designed to withstand high heat and is chemical resistant. It's ventilated to reduce moisture while worn and boasts an easy pinch and slide application. They are easily cleaned with soap and water or industry-standard products and contour naturally to the shape of most ears with no sizing or alterations required. They're so comfortable, you may forget you're wearing them. The Contoure Style'N Blade is a super strong Nylon Comb and PIK combined with a flexible silicone blade that's well-balanced for long-term use between processes. Available on Amazon.
Looking good and feeling good go hand in hand. It's not just about superficial appearance, but about taking care of ourselves, inside and out. Whether it's through dressing well, taking care of our skin, or treating ourselves to small rewards, these small changes can have a big impact on our overall well-being and self-esteem. So go ahead, invest in yourself, and feel good about the skin you're in! You deserve it!