It was back to the HauteLook Lounge to get to know another set of companies featuring their brands. As with the first day with Luminess Air, we continue the trend of makeup and skincare with Becca Cosmetics, Sjal Skincare and Freeze 24/7. Let's begin with Becca Cosmetics, named after it's Founder, Rebecca Morrice Williams, who was searching for products that not only concealed blemishes, but that also looked natural.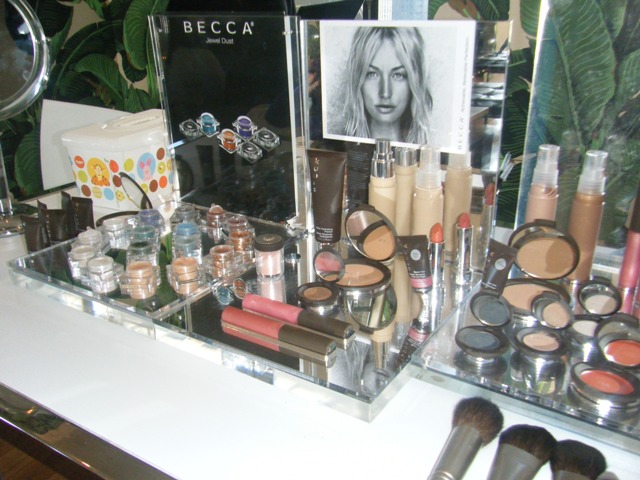 I'll let the representative from Becca inform you on the line's products
Next up was själ Skincare, created by mother-daughter team, Karen and Kristin Petrovich, "creating a holistic, fast, simple, yet effective regimen that really works to benefit the skin's overall appearance and health……merging their personal interest/studies of Eastern and alternative medicines with Western biotechnology"
And finally, Freeze24/7. Most if not all of you have heard of Freeze24/7, an anti-aging skincare the line which produces innovative products to bring about a reduction in the appearance of fine lines and wrinkles. Their "Age-Less Skincare™ line utilizes the latest developments in cosmeceutical skincare technology and offers credible and safe alternatives to invasive, costly and sometimes harmful cosmetic procedures." The rep was quite busy which is why I was unable to get an interview but I still got a chance to get photos of the product at The HauteLook Lounge, which I'm sure you have seen before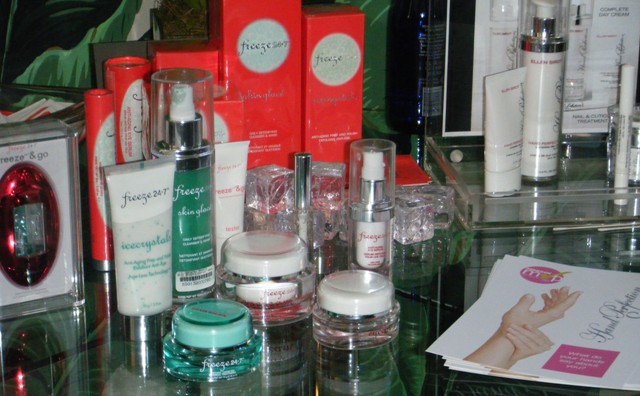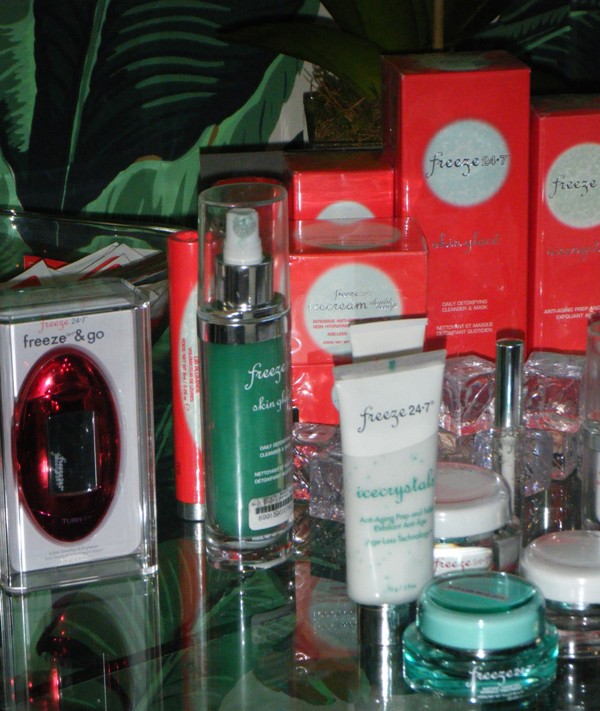 Hopefully, I will get a chance to try the Freeze24/7 products (not that I have wrinkles, I'm thinking preventative) and publish my results. What do you think about the makeup and skincare products we discovered on day two of The HauteLook Lounge?