You may remember that I first mentioned (and discovered) ShāToBu in my post on the Robert Verdi Suite from this past season of Mercedes-Benz Fashion Week. Click HERE for a refresher. Anyway, while attending the CurveNY Show, which is a trade show held at the Jacobs Javits Center for lingerie, shapewear, etc. I decided to begin trying out my pair of ShāToBu™ (you've heard me discuss my thighs over and over again, and walking the trade show is a great workout). I was happily surprised to run into their booth at CurveNY.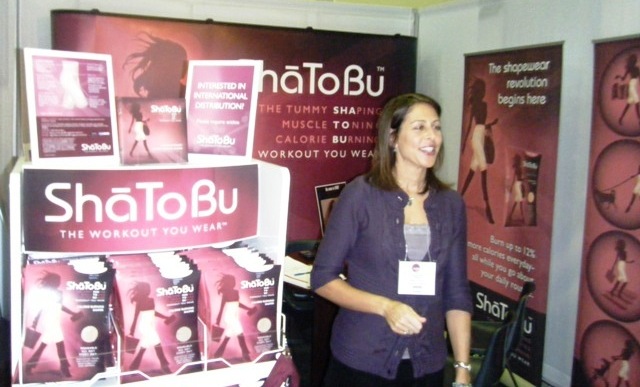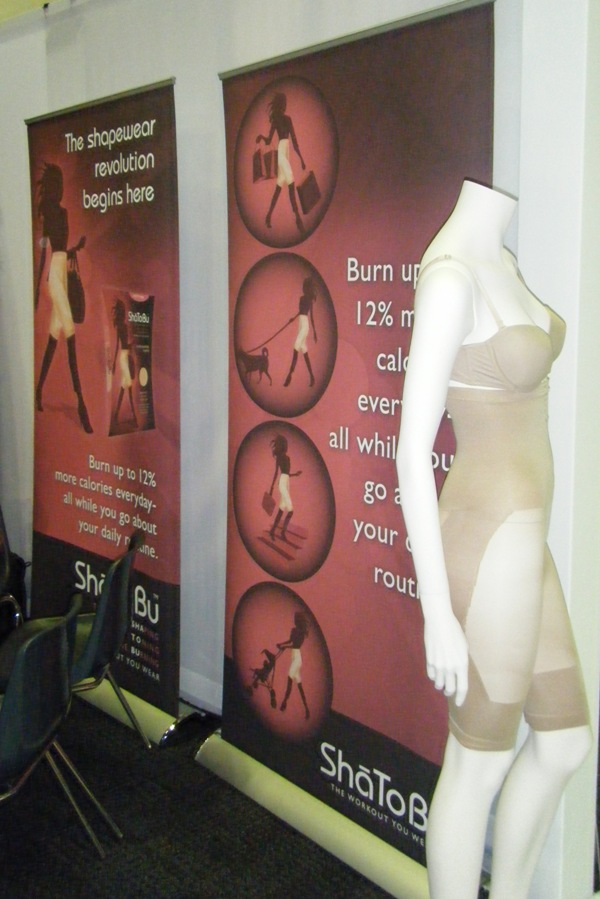 But it turns out I surprised them when I was asked by the creator, Dr. Denise Perron, if I was familiar with ShāToBu™, I told them not only did I find out all about it at the Robert Verdi Suite but I was actually wearing a pair right now (yes I showed them) and how much I loved them (I really do). Many people who wear shapewear and the few complaints you hear the most are "they're not comfortable, can't breathe, bulging, visible lines through your clothes, too hot, etc" – well, I haven't experienced any of that. In fact, I tend to forget that I am wearing the Waist to Knee Shape. Directly below is the High Waist to Knee Shaper which gives you a more enhanced hourglass look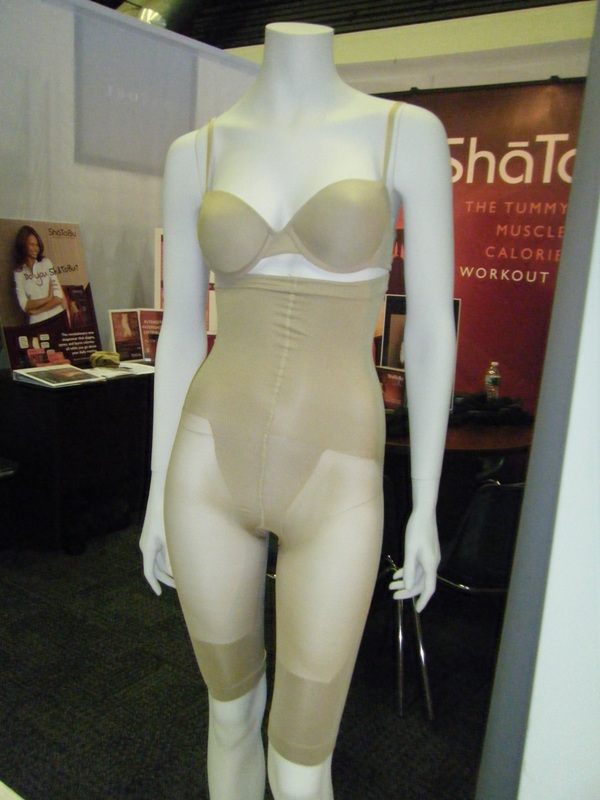 ShāToBu – The Workout You Wear™ – is the revolutionary shaper that helps women shape, tone and burn more calories during everyday activities. It burns up to 12% more daily calories while helping you maintain a sleek, smooth silhouette in today's fashions.
The benefits go beyond ordinary shapewear – ShaToBu instantly gives a sleeker silhouette, but women can also see and feel a difference in their bodies with regular use over time. By incorporating resistance bands right into the garment, muscles work a little harder and more calories are burned during daily activities.
ShaToBu helps women fit a workout into their normal day while looking and feeling great.
It was a wonderful experience visiting the ShāToBu booth and I enjoyed meeting Dr. Denise Perron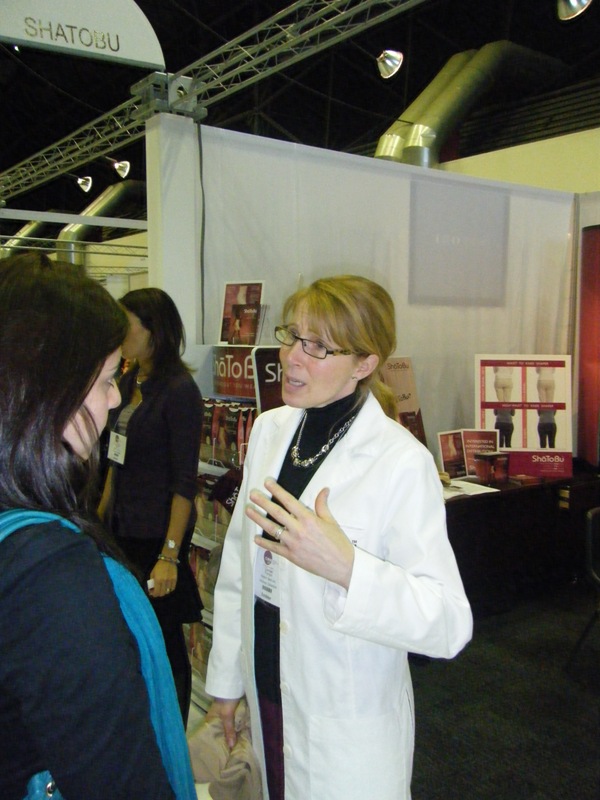 Find out all the technical details of the magic of ShāToBu in their video below
video courtesy of  ShāToBu™