Some of you may be ahead of the game by already implementing post-pandemic fitness and wellness routines into your lives. Others might just be starting or looking for ways to begin. We're here to help. As we embark on diving a bit deeper into our fitness, we'll be highlighting some simple and sustainable solutions you can add to your post-pandemic fitness routine.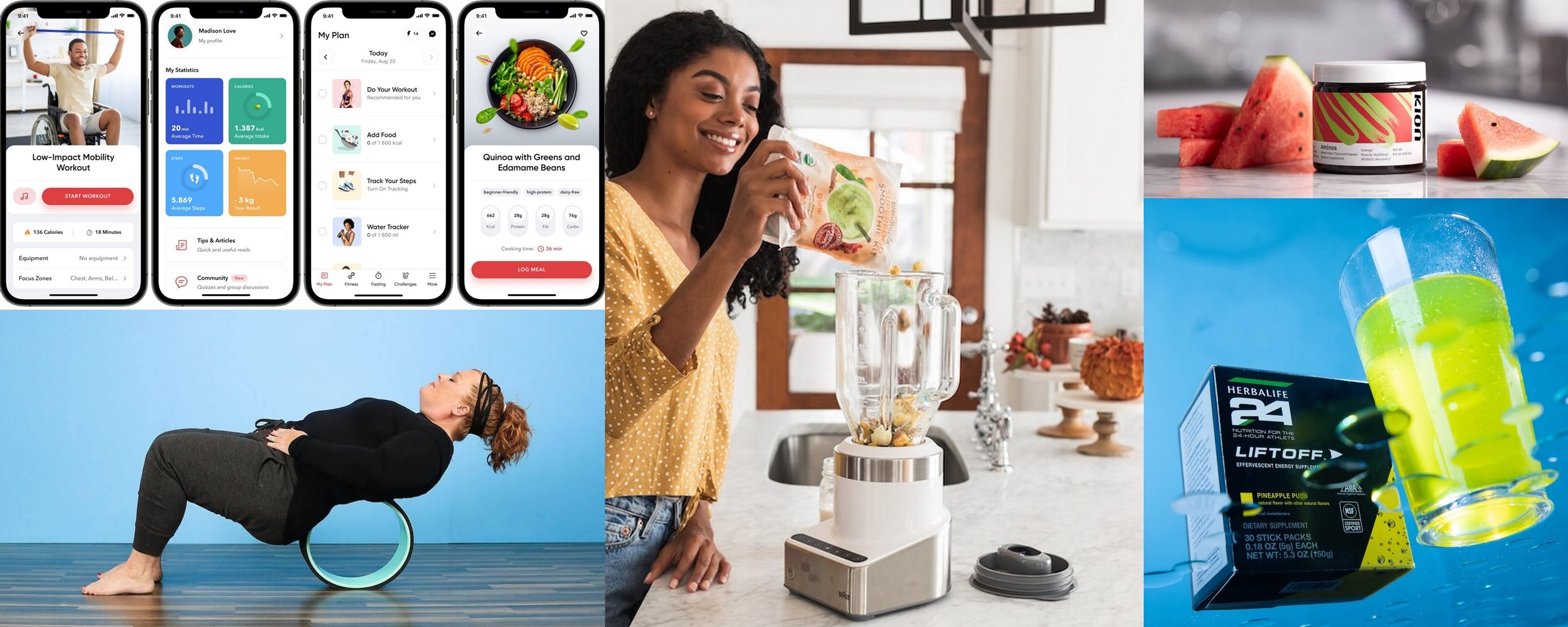 We've turned to five fitness and wellness brands, BetterMe, Blendtopia, Herbalife Nutrition, Kion, and Chirp to help us (and you) rid yourselves of stubborn pandemic pounds. We'll be highlighting a fitness app to get you started, ready-to-blend, nutrient-rich smoothie kits, workout-boosting nutrients, amino acids for energy, muscle, and recovery support, and affordable and relaxing deep tissue massages. Thanks to these wonderful fitness and wellness brands, your post-pandemic fitness routine will have you on track to get rid of the extra weight.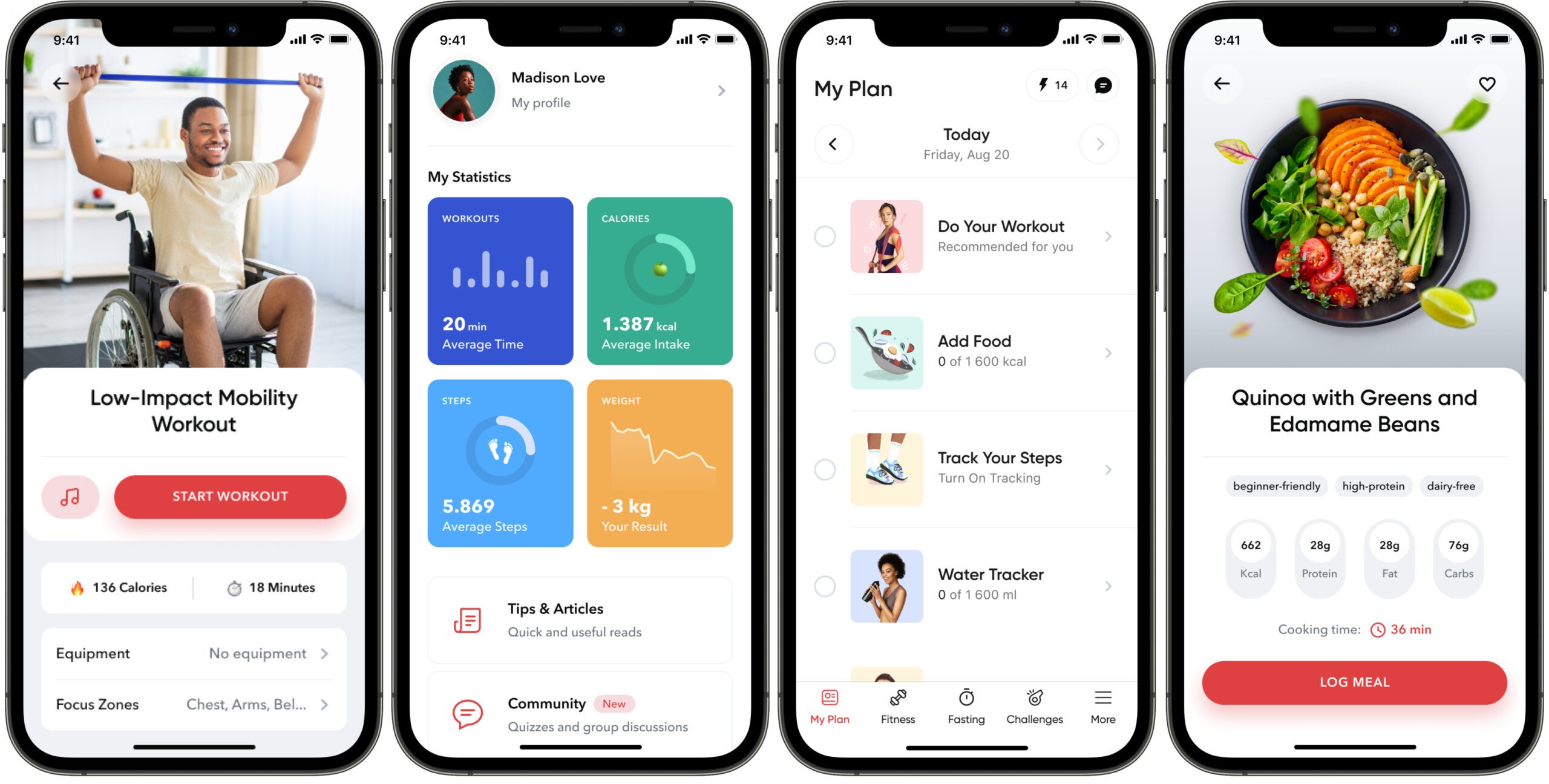 The Ukrainian-based BetterMe: Health Coaching is a wellness app that helps users lead healthier lives by supporting the development of new habits and better lifestyle choices. This leading behavioral healthcare company boasts over 100 million users worldwide and has developed two supportive apps, BetterMe Health Coaching and BetterMe Mental Health. The app, an all-in-one solution for a fit body and mind, provides users access to:
A personalized exercise and nutrition program, complete with tracking and a personal coach for professional guidance, mental health coaching, and support through your fitness journey.
Meal plans, a calorie tracker, water intake tracker, and step counter.
It features additional programs like yoga, running, and walking.
Daily articles, tips, tricks, and answers to all your fitness questions.
The BetterMe app is available on the AppStore, Google Play, and betterme.world.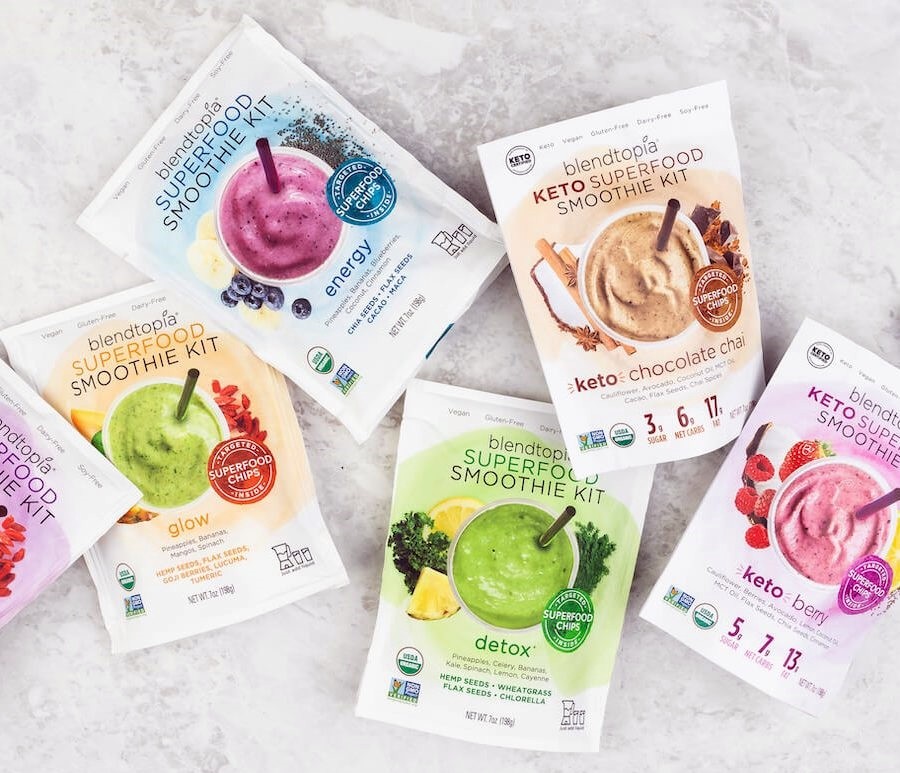 Next on our post-pandemic fitness checklist is Blendtopia, the ready-to-blend smoothie kits that take the stress and mess out of delicious and healthy nutrition. They provide the highest quality, most nutrient-rich organic fruits, and vegetables that are not only convenient but taste amazing and work wonders for your body. The brand's smoothie subscriptions combine functional nutrition and convenience making life deliciously healthier and easier.
We recommend getting yourself a Blendjet portable blender, if you don't own one, and start your Blendtopia subscription now. We started with the Detox Smoothie to kickstart our Blendtopia journey, then continued on with the Immunity Smoothie, and Strength Smoothie. Of course, these are not the only flavors they offer. You'll enjoy their Energy Smoothie, Glow Smoothie, Keto Green Smoothie, Keto Berry Smoothie, and Keto Chocolate Chai Smoothie.
Certified Raw Food and Holistic Nutritionist, Tiffany Taylor, founded Blendtopia, discovering early on that the key to healthy living is whole food nutrition. Tiffany's passion for clean eating and her unwavering dedication to helping a dear friend with cancer fueled the idea that she could create a superfood product line unlike anything else on the market today. For Tiffany, the science behind her smoothie blends is as important as the ingredients that go into them.
Blendtopia is available for purchase on www.blendtopia.com and these local retailers.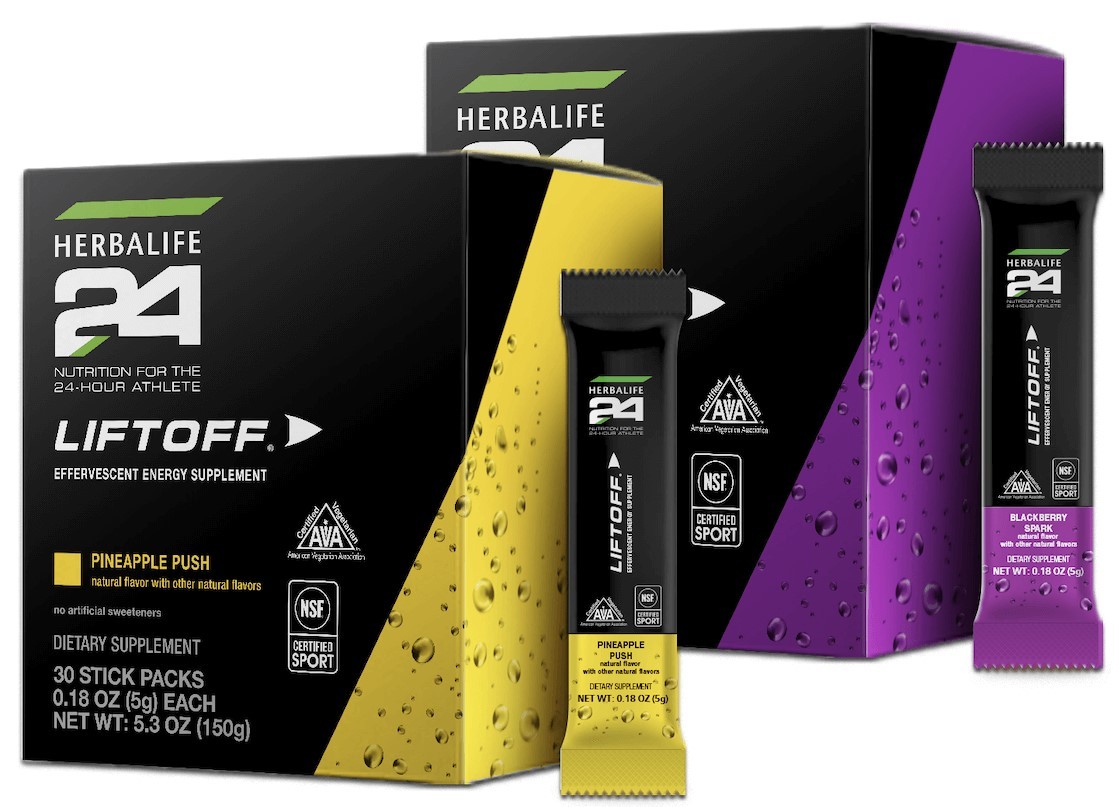 We highlighted Herbalife Nutrition's topical skincare products for Mother's Day. Today, we're highlighting products from their core line, nutrition. If you're looking for energy to work out or to refuel post-workout, Herbalife24's Liftoff Stick Packs give you the caffeine boost you need to stay alert and focused. Loaded with Vitamin C and energy-supporting B vitamins, the convenient stick pack makes it easier to pour the effervescent powder into an 8-fluid-ounce water bottle and consume it for an instantaneous feeling of energy and mental focus.
Herbalife Nutrition took everything you love about the original Liftoff and enhanced it with an NSF Certified Sport certification and two delicious flavors, Pineapple Push and Blackberry Spark. The convenient packets contain Panax ginseng, which supports brain function, speeds up short-term memory, and helps reduce feelings of mental fatigue. Key benefits include 75 mg of caffeine for a feeling of energy and alertness, B1, B2, B3, B5, B6, B7, and B12 to support energy, vitamin C, zero grams of sugar, and no artificial sweeteners or flavors.
To add the Herbalife Nutrition Liftoff Stick Packs to your post-pandemic fitness routine, head over to www.herbalife.com for your favorite flavor.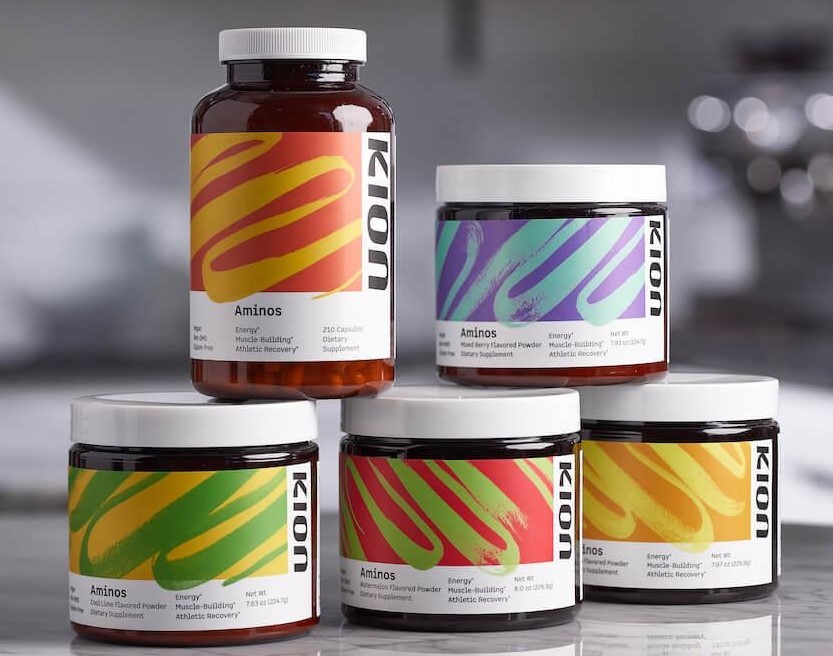 Life itself can be exhausting, so extra energy is sometimes required. Naturally boost energy, build lean muscle, and enhance athletic recovery with Kion Aminos, the fundamental fitness supplement. Amino acids are essential for human life. Most people know that the human body is primarily composed of water, but few know that of the remaining solid body mass, 50% is amino acids. Even fewer people know that our bodies don't synthesize essential aminos acids (EAAs), so you have to get them from your diet.
Essential aminos acids (EAAs) are fundamental for muscle protein synthesis, enzyme production, hormone regulation, cognitive performance, neurotransmitter balance, and metabolism. This is why Kion Aminos is the fundamental fitness supplement.
Kion Aminos is backed by over 20 years of clinical research, has the highest quality ingredients, no fillers or junk, undergoes rigorous quality testing, and tastes fantastic. Drinking Kion Aminos every day helps you live your most fun, active life by unlocking your body's natural energy. The fruit-flavored Kion Aminos, available in Watermelon, Cool Lime, Mixed Berry, and Mango, is 100% plant-based and gluten-free. You can buy Kion Aminos and other Kion products on Amazon and GetKion.com.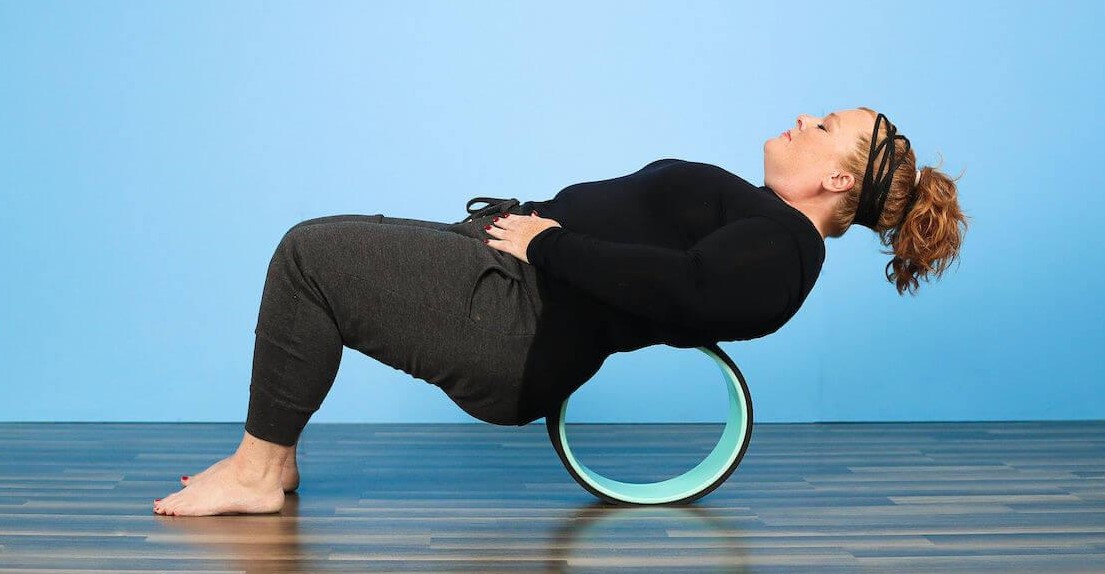 While working out is a surefire way to lose weight and get healthier, it can also result in back and neck pain, the Chirp Wheel+ is here to relieve that pain. Chirp Wheel(s) give people an affordable and relaxing deep tissue massage. Millions of people have enjoyed the back-popping, knot-kneading relief of the original Chirp Wheel+. If you're ready to say goodbye to back and neck pain, you need the Chirp Wheel+ 4-Pack. Each Wheel features a padded spinal canal to cushion and stretch muscles along the spine while delivering the perfect amount of pressure to relieve different levels of pain and discomfort.
The 4-Pack bundle features four different-sized wheels for optimal back and neck pain relief and muscle recovery. The 12" Gentle delivers a wonderful stretch and light massage, the 10" Firm adds a little more pressure to help you massage those problem areas along the spine, the 6" Deep Tissue digs in deep to get rid of your toughest knots, and the 4" Focus targets key pressure points in your neck to reduce tension headaches and relieve neck pain.
Chirp is available for purchase at Target, Academy Sports, Best Buy, Scheels, Dick's Sporting Goods, Amazon, and GoChirp.com.