February is American Heart Month and I hope you've been taking care of you heart or at least educating yourselves on getting and keeping a healthier heart because Health Disease affects 8.6 million women each year. Don't worry though guys, its not too late, you still have time to enjoy a healthier heart. Diet Coke and The Heart Truth has a great program called Capture The Flag, a national program to help raise awareness for women's heart health programs – click on the links above to learn more.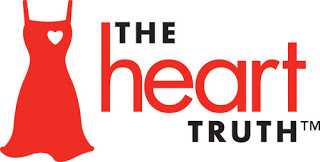 To help share the awareness, visit http://dietcoke.com/hearttruth/ and capture "heart flags" and plant them on your Facebook page.

Everyone is at risk of getting heart disease, but you are at higher risk for if you have high cholesterol or high blood pressure, if you smoke, if you are heavily overweight, don't get enough physical activity or don't eat a healthy diet. Many workplaces have started to carry a Philips Onsite AED package just in case this happens during a shift, as you are also at a higher risk if you are a woman over age 55, a man over age 45, or if heart disease runs in your family. If you are worried about the health of your heart, the best way to monitor it is by using one of the many portable ECG monitors available to use at home. To achieve a healthier heart, be sure to implement the following into your lives – a well balanced diet and regular physical activity. Don't fear though; that doesn't mean you have to start running marathons. You'd be surprised to know how beneficial a walk around the block or in a park is! You can also try these following tips from the American Dietetic Association:
1. Lighten up – losing even a few extra pounds helps unburden your heart
2. Load up on produce – enjoy colorful fruits and vegetables-their fiber, vitamins and minerals are great for your heart and blood pressure.
3. Be fat-savvy – Trim saturated fat and cholesterol by choosing lean meats, skinless poultry and low-fat or fat-free milk products. Look for foods with little or no trans fat.
4. Slash sodium – Look for reduced-salt and no-added-salt versions of canned soups, vegetables and prepared foods. Add less salt to foods.
5. Go for whole grains – eat at least three ounces daily of whole-grain foods such as whole-grain cereals, brown rice, and whole-wheat pasta and bread.
And in honor of Heart Health Month, I am giving away TEN (10) Diet Coke and The Heart Truth Flag Pins, one pin each to ten different winners.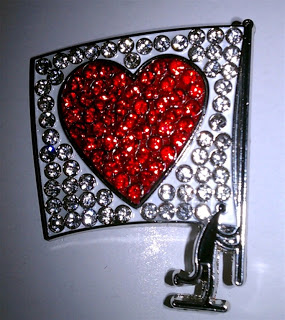 These pins are extra special, not only do they share a wonderful message – you can pass on that message to someone you love. You see each pin is actually two pins in one. One for you and one for that special someone.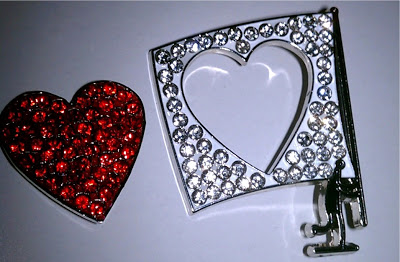 To enter this must have giveaway:
Leave a comment on this post stating one fact about The Heart Truth AND who would you share your pin with
Extra Bonus if you:
2. Share this contest on Facebook
Diet Coke and The Heart Truth Flag Pin Giveaway
NO PURCHASE NECESSARY. Void where prohibited. Must be legal U.S. and Canada resident, 18 yrs or older to enter. Sweepstakes to commence on February 24th, 2011 at 12:00:00 a.m. Eastern Time ("ET") and end on March 3rd, 2011 at 11:59:59 p.m. ET. My Life on and off the Guest List will determine (10) ten winners by random drawing from all eligible entries to receive Ten (10) Diet Coke and The Heart Truth 2-Part Flag Pin Giveaway. Limit one prize per household. Odds of winning are dependent on the total number of eligible entries. Approx estimated retail value of prize $65.00. Winner will be notified by email. Offer valid while supplies last. Giveaway sponsored by My Life on and off the Guest List; Prize provided by Diet Coke and The Heart Truth Campaign.
WINNER ANNOUNCEMENTS: Congratulations to the ten (10) winners of the Diet Coke and The Heart Truth 2- Part Swarovski Flag Pin Giveaway (winners selected at random by Random Number Generator)