Call It Spring and JC Penney previewed their three must-have trends for this coming spring season all very reasonably priced at $19.99 – $59.99. Three fantasy Call It Spring trend installations were set up as vignettes where event attendees had their photo taken which was then turned into a Polaroid. The three vignettes were
Garden State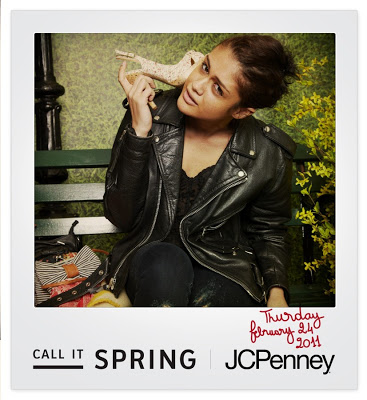 Nouvelle Romance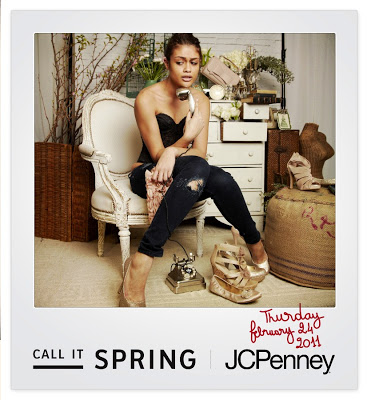 One World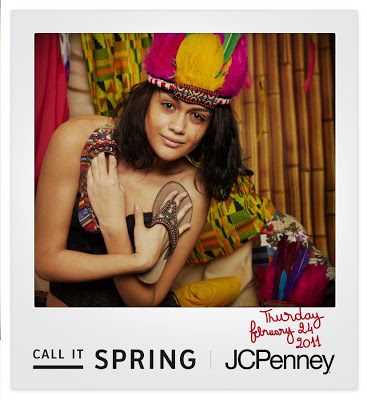 I arrived just in time to capture Brand Director for Call It Spring, Emmanuel Amzallag, as he was starting the presentation on the Call It Spring brand and the adorable and VERY affordable handbags and shoes.
Now as you may realize, the video only shows two out of the three trends, that because I was too busy taking photos from my favorite Vignette – Nouvelle Romance. I think I've stated how much I love pink a mere thousand times on this blog, so of course you're not surprised to hear that this was my favorite. I mean how could you not instantly fall in love with the following
Even Bobbi Thomas, Style Editor for NBC's Today Show headed directly to the Nouvelle Romance trend vignette to try on the shoes when she first walked in.
I'm not saying that I didn't love the trends from the other vignettes, but again I'm weak against pink; plus I'm a hopeless romantic and very much a girly girl. Anyway, I did crave this very chic (and vintage inspired) Bow clutch from the Garden State trend vignette
and these great beaded flats and wedge from the One World trend vignette
Its amazing to find out that Call it Spring has 200 Stores around the world and my shoe lovers senses were tingling when he mentioned 100 more US locations were opened on March 4th and another 400 more doors opening at JC Penny in September – please pray for my poor closet.