Looking for a fun Tuesday night? Look no further than seeing the amazing Allen Stone will perform at
Diesel
5th Ave Store at 685 5th Ave (5th and 54th St.) at 6pm. Not only do you get to enjoy some great music, Tyku Liqueur will also be on hand so you will get to enjoy some amazing cocktails. As an added bonus,
Diesel
Buyers will be on hand to present the new Jogg Jeans, the perfect combination of Jeans and Sweat Pants – the ultimate comfort. See below for event details.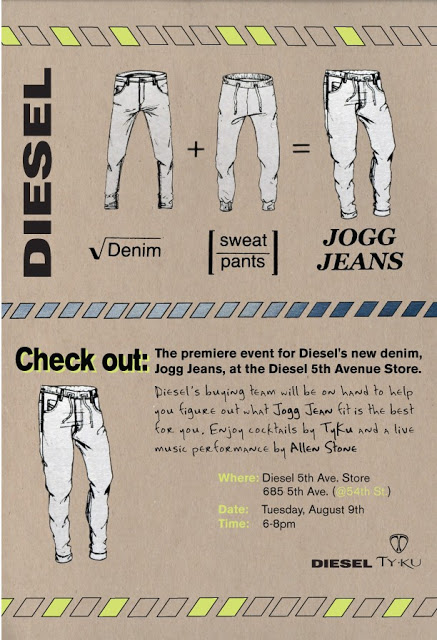 If you are somehow unable to attend, or if you're itching to find out more, check out the Jogg Jeans for Women and Jogg Jeans for Men, then run to Diesel to find the best Jogg Jean fit for you.