I've been using a combination of products from Burt's Bees Honey & Shea Collection for the past week and I must say, I can't stop touching my skin. Now I have stated many a time about my love of body wash but surprisingly, I fell madly in love with the Burt's Bees bar of soap. Here's a bit more about the new Burt's Bees® Honey & Shea Collection –
it wraps the body in the warm, sweet scent of Honey, Almond and Shea. Indulge your skin and senses with these antioxidant‐rich products for total body conditioning. With nourishing ingredients that provide essential moisture, they'll leave your skin feeling smooth and smelling great, naturally.
Honey & Shea Conditioning Body Bar ($4.99)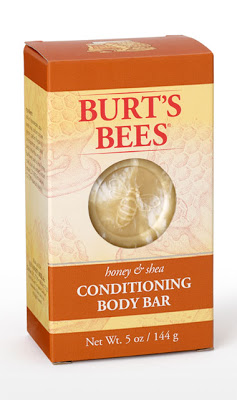 A conditioning, French-milled bar soap that is a blend of Honey and Shea Butter which creates a rich lather that gently cleans away dirt and oil to leave your skin feeling soft and silky. As stated, it really does lather wonderfully and rinsed off my skin with no dry or tight feeling or residue. It's super moisturizing and I love the light scent of honey.
Honey & Shea Body Butter ($12.99)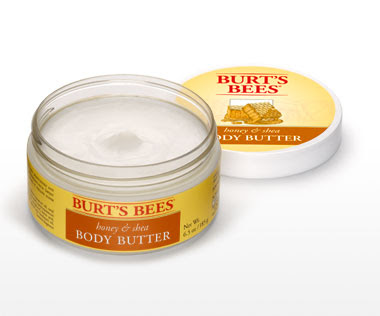 A ultra moisturizing and conditioning body butter that leaves your skin with a naturally decadent blend of softening Honey and antioxidant-rich Sweet Almond Oil combined with nourishing Shea Butter. Resulting in your skin feeling happily hydrated and silky smooth. I'm in awe of this body butter, I feel delicious when I have this on. I even tried an experiment where I didn't wear any fragrance after applying the Honey & Shea Body Butter and several people asked what fragrance was I wearing because it smelled wonderful – they were surprised when I told them I wasn't wearing any, just the Burt's Bees Honey & Shea Body Butter. I expect to run out of this product pretty soon as I moisturize every inch of my body with it.
The collection also includes a Honey & Shea Sugar Scrub ($12.99) which I haven't tried but judging by the amazing results of the above two products, I know it'll be wonderful as well.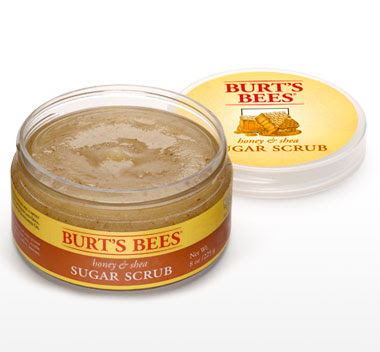 A bit more about the sugar scrub – with the warm scent of Honey and Shea, Ground Almonds and Aloe Leaf Juice combine to gently scrub skin smooth. Leaving your skin irresistibly smooth and oh-so soft. It's the simple way to brighten both your skin and day.
To keep up with Burt's Bees, make sure you like them on Facebook – http://www.facebook.com/burtsbees?sk=wall