We found wireless speakers that enhances your quality of life. Hear me out on this one………Picture coming home in a funky mood, all you want is to take your clothes off, pop open a bottle of bubbly, plop on the couch to listen to good music on full blast. You have the bubbly in your hand, you head to the entertainment system, turn on the iPod Dock, turn up the music only to hear your neighbors arguing, the dog in the adjacent building barking and the kids on the top floor stomping across your ceiling. You try to turn the volume up to block the distractions but to your dismay the negative noise around you is actually amplified. It really is a mood buster, so you settle for bed with the covers pulled over your face.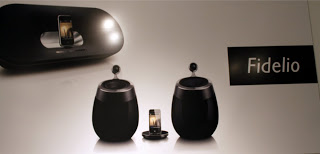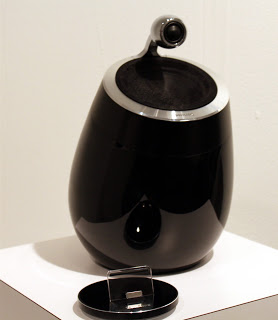 NOT ANYMORE…..Philips introduces a new range of Audio Docking Speakers with Airplay which allows you to stream music wirelessly so you can experience rich, authentic audio sound throughout the house. It is compatible with the iPad, iPhone, and iPod Touch. Choose from different styles, like the Fidelio SoundSphere with AirPlay: DS9800W shown directly above or the Fidelio with AirPlay: DS8800 featured in the first photo. These sleek speakers range from $399.99 to $799.00 and works with AirPlay so
you can enjoy rich, clear, authentic sound throughout your entire home. They allow you to listen to your music with new ears, suddenly you actually hear the instruments, the 808, hey I didn't know that song had background singing. The little things, it's truly amazing.