A huge gaggle of fans (both male and female) crowded into Macy's main floor to see Armani Jeans unveil the new 20-foot tall ad campaign featuring two-time Wimbledon champion, six time Roland Garros champion and defending US Open champion, Rafael Nadal.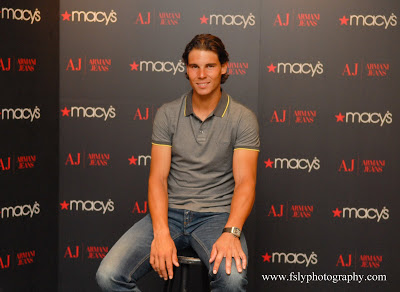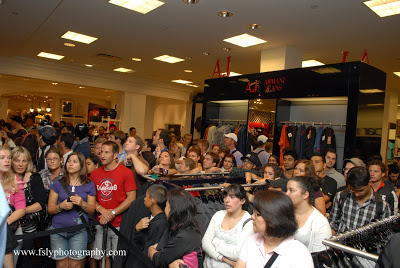 After a brief photo op in front of the hot ad, the sizzling Tennis star then proceeded to the 2nd Floor in Men's for a meet and greet with fans young and old who purchased a pair of jeans from the 2011 Armani Jeans Collection to have the exclusive opportunity to have their photo taken with the hot Tennis star.
The very sexy ad was shot in Mallorca by fashion photographer Steven Klein and will launch this month.
PHOTOS BY F. SLY PHOTOGRAPHY
VIDEO PROVIDED BY ARMANI JEANS