55DSL will host a one hour live stream Q & A with photographer and star of
Kids In Italia
, Lele Saveri on the 55DSL Facebook page this Wednesday at 3pm GMT / 10am EST.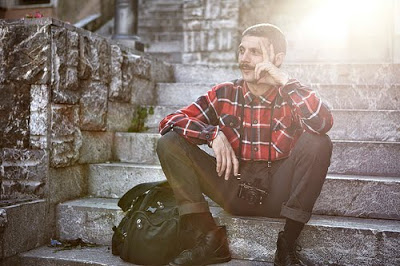 Lele Saveri is an Italian photographer who divides his time between Milan and New York. Working around the world he has shot for the likes of Rolling Stone, NME and VICE. The film follows him as he explores and shoots traditional Sicilian festivals for his forthcoming book.

To log on to the live stream on Wednesday, click on this link to the 55DSL Facebook page –
http://www.facebook.com/FiftyFiveDSL?sk=app_142371818162 or simply press play and enjoy directly below
55dsl
on livestream.com. Broadcast Live Free
The "Kids In Italia" project is supported by the "55DSL Italian Friends and Family" t-shirt series, celebrating the most original stuff happening in Italian street culture today as seen through the eyes of its global creative community. 55DSL tracks down the next generation of Italian street culture ambassadors and explore the environments in which they play.