As a Lifestyle Writer and my own photographer, I need tech products that make my life as easy as possible. Depending on the day, I can attend 3-4 events/previews in one day just about every day (I try to keep Fridays free). At all those events, there are lots of picture-taking; I know PR Firms offer images and I do use them as well, but I love taking my own photos. I find that a certain angle, detail or even product catches my eye that a ready-made PR given image can't…. but with this comes a major issue – downloading those photos to my computer. As everyone knows, the more files to add to your computer, especially something like raw images, the slower it performs. I have purchased several USB drives to alleviate the massive downloads to my computer, but there's still the issue of downloading them into files by event name, then editing and uploading to post. Luckily I was introduced to a wonderful little product called the MobileLite G2 Reader from Kingston Technology.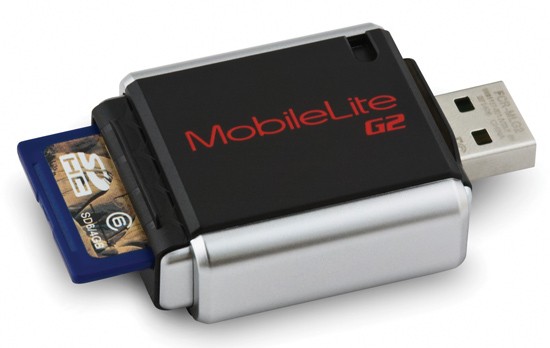 This tiny portable unit lets you conveniently exchange data, photos, games and music stored on memory expansion cards between mobile phones, computers, laptops, cameras, PDAs and other devices. It's ultra-portable, plug and play and requires no external power source. In other words, no more downloading for me; no more hours spent transferring images from my Canon T1 to my Computer. I can just pop out the card from my camera, insert it into the MobileLite Card Reader and work off there. The G2 is the second generation of this particular card reader. It supports just about all formats – SD, SDHC, microSD, microSDHC, Memory Stick PRO Duo, Memory Stick PRO-HG Duo and Memory Stick Micro. It's compatible with Windows 7, Windows Vista, Windows XP, Windows 2000, MAC OSX and Linux. Though its small stature is an impressive trait, size isn't its most impressive aspect – it features retractable covers on both sides to protect the USB connector and your memory card from damage.
MobileLiteG2 is available separately or with a 4GB, 8GB, 16GB & 32GB Class 4 SDHC card. Actually, if you act now, you can purchase this amazing device with an 16GB Class 4 SDHC Card for only $25.00 (normally $45.00) directly from Kingston Technology – click HERE to take advantage of this great limited offer using code SHOPPIMA.