As we reach the end of Sober October, we thought we'd highlight another non-alcoholic spirit. One that is not only delicious but it's very good for your overall health and well-being.  It boasts lots of vitamin E, antioxidants, and other nutrients. We had the pleasure of getting acquainted with this zero-proof spirit at The New York Coffee Festival. The Pathfinder Hemp & Root is a fermented and distilled liquid with a spirit's intense flavor and aromatic characteristics, with none of the harmful effects of alcoholic beverages.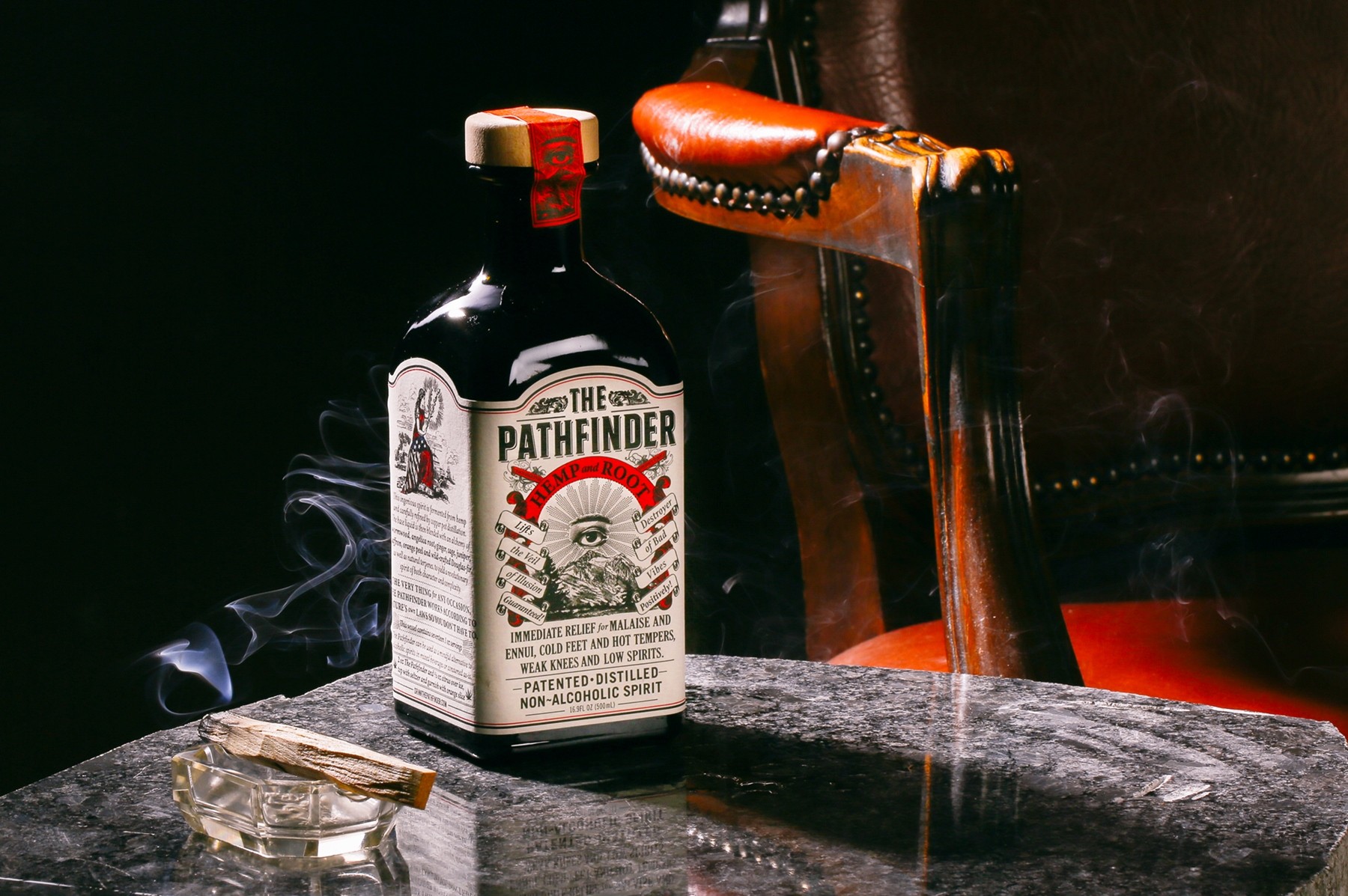 Similar to an amaro (known for bittersweet flavors rounded out by citrus and spice), The Pathfinder Hemp & Root performs well in hot or iced coffee beverages, mocktails, or cocktails, and can even be enjoyed on its own. This ingenious spirit is fermented from hemp and carefully refined by copper pot distillation. The base liquid is then blended with an alchemy of wormwood, angelica root, ginger, sage, juniper, saffron, orange peel, and wild-crafted Douglas-fir, as well as natural terpenes, to yield a revolutionary spirit of both character and complexity. The Pathfinder smells like a spirit, tastes like a spirit, and mixes like a spirit. So you can enjoy your favorite cocktails without the hangover and none of the headaches.
Hemp & Root is inspired by the age of apothecaries and the homemade remedies often employed by pioneers, homesteaders, and snake oil salesmen alike. It raises the standard of flavor and quality in non-alcoholic spirits with an eye to the future. Whether you're trying to be alcohol-free for a month, once in a while, or forever, you'll love this delicious and enjoyable non-alcoholic option. Check out some of the delicious non-alcoholic drinks you can enjoy:
PATHFINDER & COLD BREW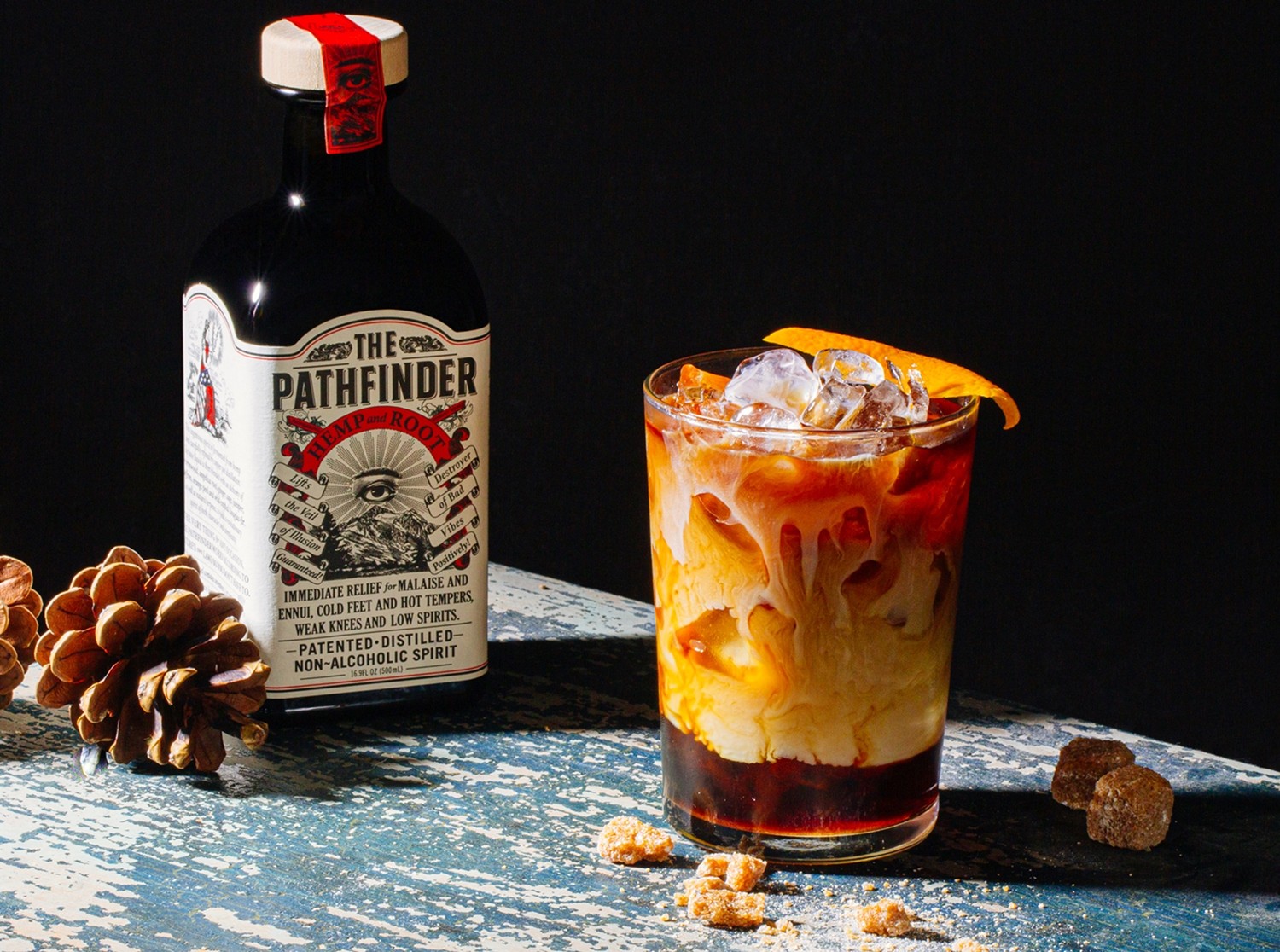 1 ½ oz The Pathfinder Hemp & Root Spirit
6 oz cold brew coffee
Cream and sugar to taste
Serve over rocks in a mug or drinking glass
COLD BREW OLD FASHIONED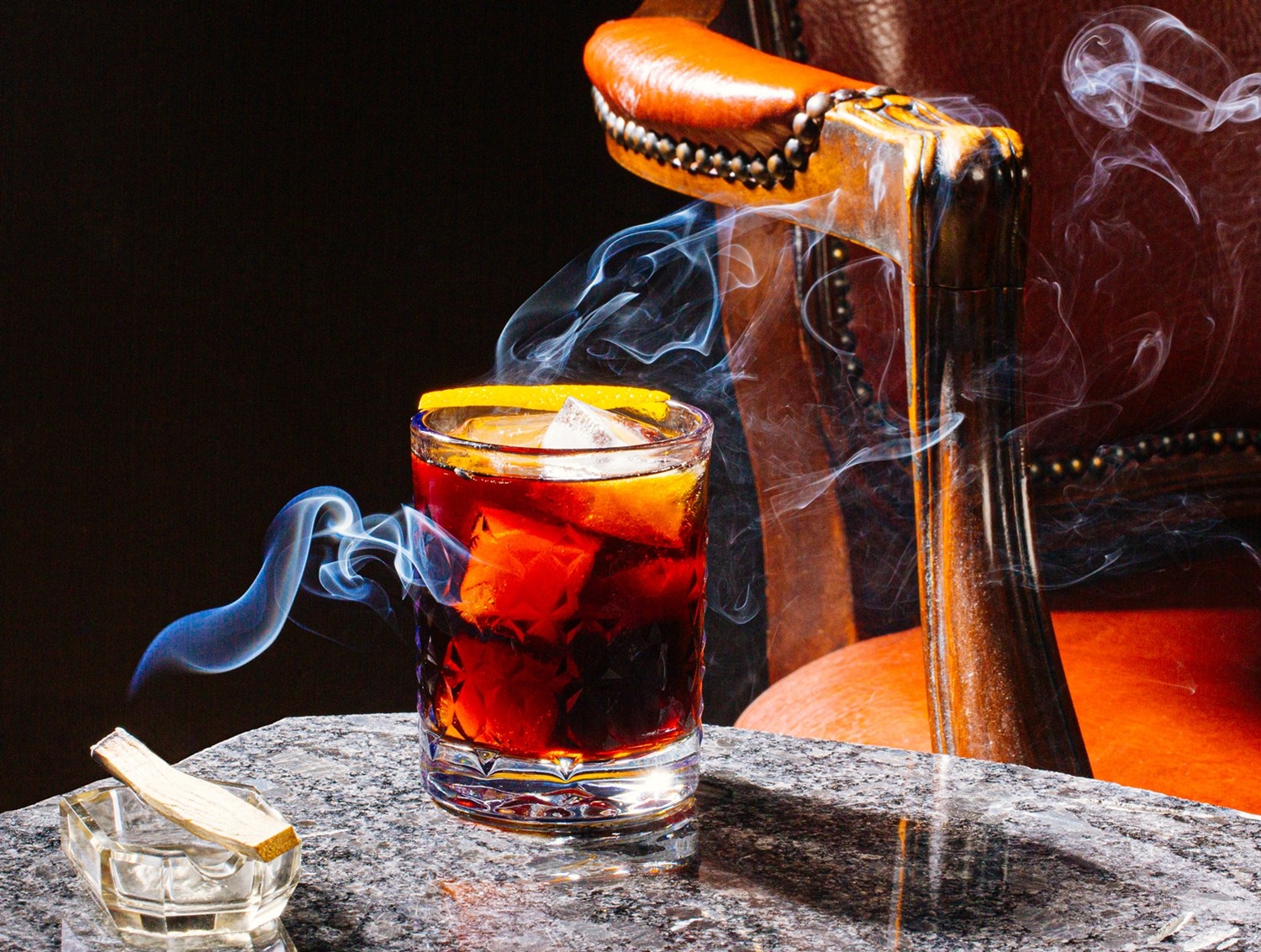 1 ½ oz The Pathfinder Hemp & Root Spirit
1 ½ oz cold brew coffee concentrate
4 dashes of aromatic bitters
Orange peel garnish
Serve on the rocks in an Old Fashioned glass
PATHFINDER E&T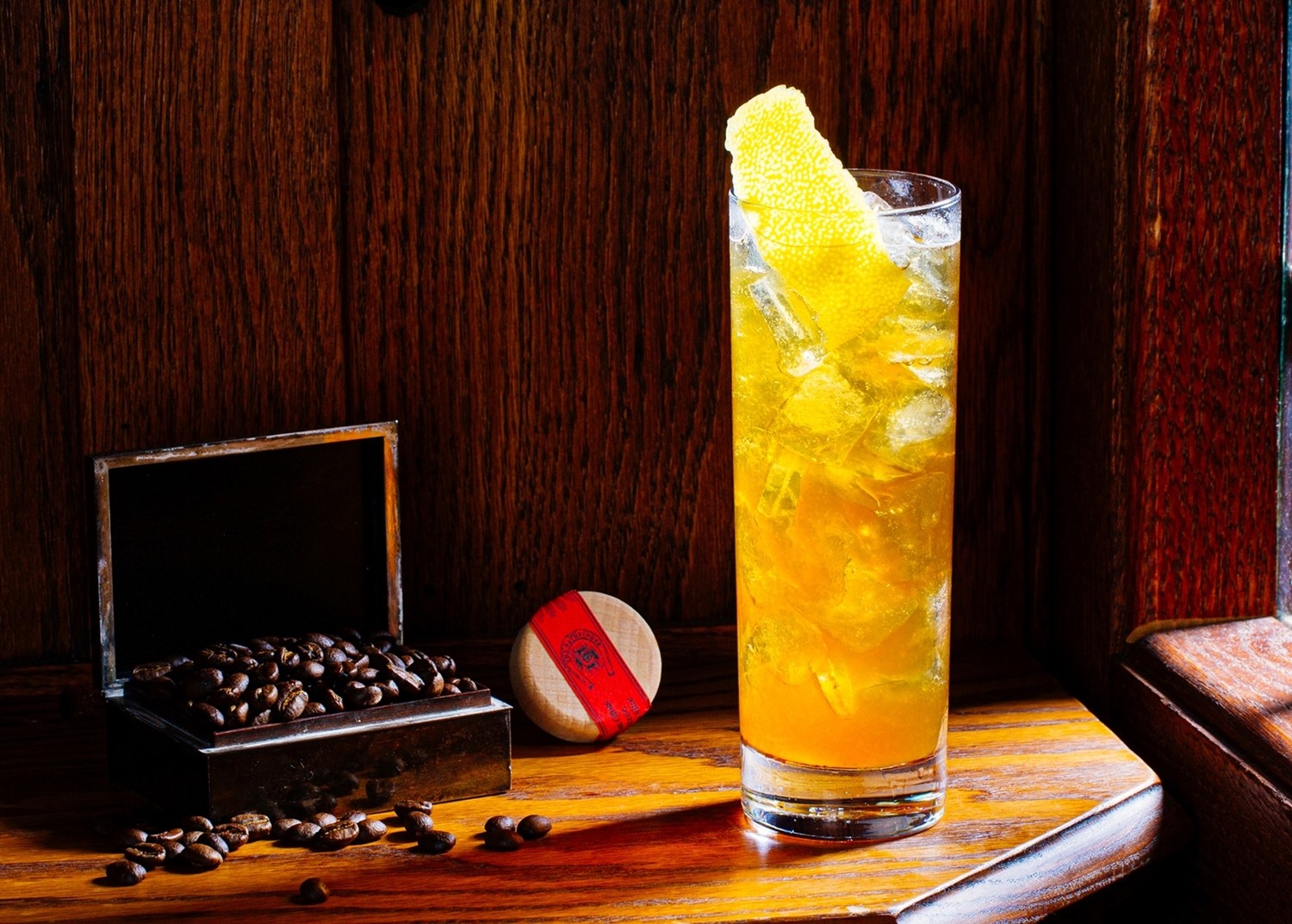 1 oz The Pathfinder Hemp & Root Spirit
1 shot of espresso
4 oz tonic water
Lemon peel garnish
Serve on the rocks in a Collins glass
Pathfinder Espresso Cola


*Recipe developed by Caffe Vita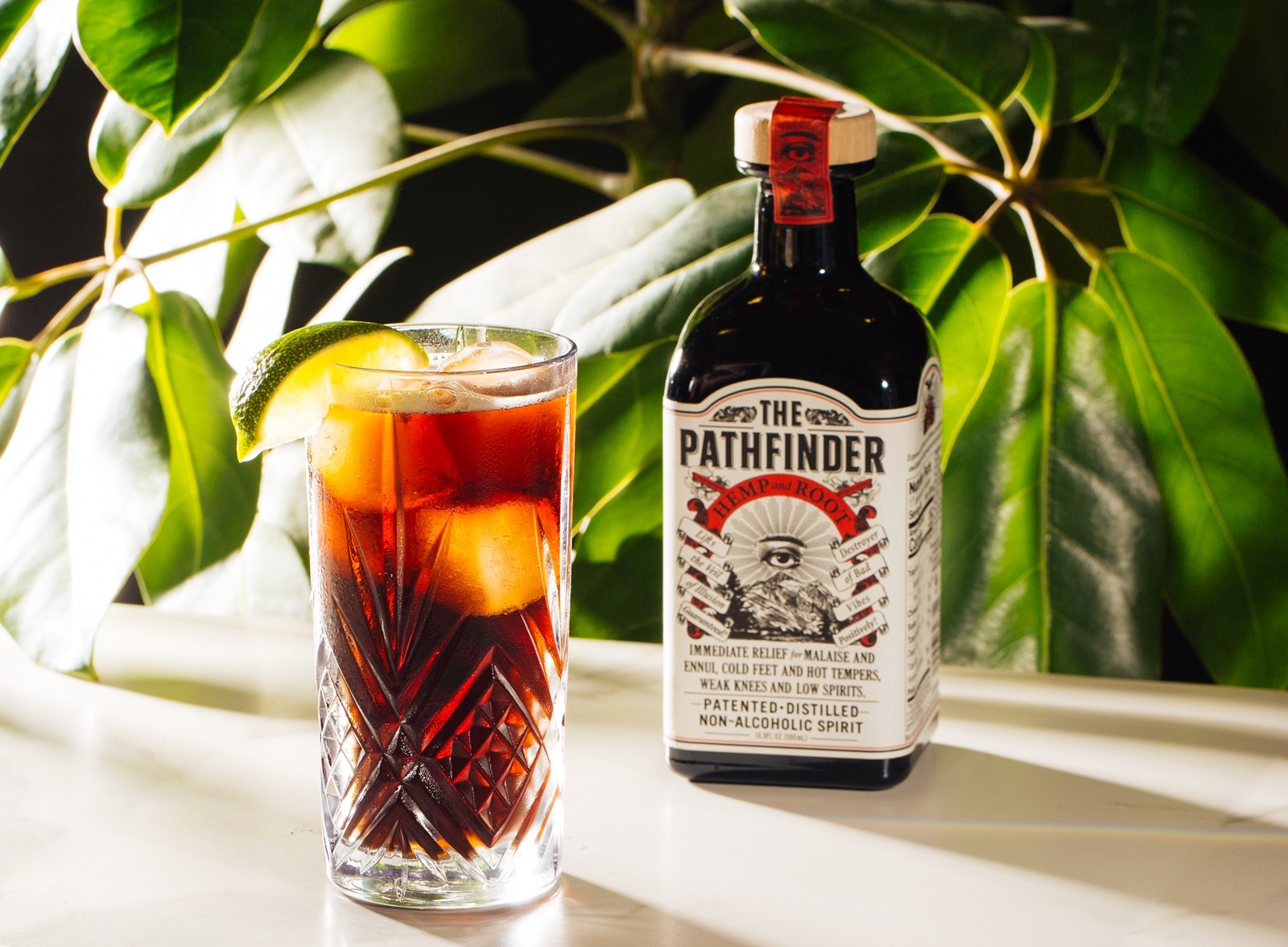 1 oz The Pathfinder Hemp & Root Spirit
16 oz cup of ice
1 oz black tea concentrate
2 oz espresso
4 oz seltzer water
¼ teaspoon citric acid
Lime wedge garnish
Serve in a drinking glass and top with ice
What we love most about this unique herbal elixir, it lends itself to many delicious drinks you can enjoy during Sober October and beyond. Available in a 700mL bottle, you can get The Pathfinder Hemp & Root for $39.99 on www.drinkthepathfinder.com.