I went out of my event comfort zone and headed to Williamsburg, Brooklyn to get a peek at the new Spring 2012 jewelry collection from designer, Hilary Park, and it was completely worth it. The limited edition, one-of-a-kind handcrafted,  Hilary Park's Spring 2012 Jewelry Collection, called Divination, is inspired by the four elemental muses – Earth, Air, Water and Fire as well as travel and the zodiac signs.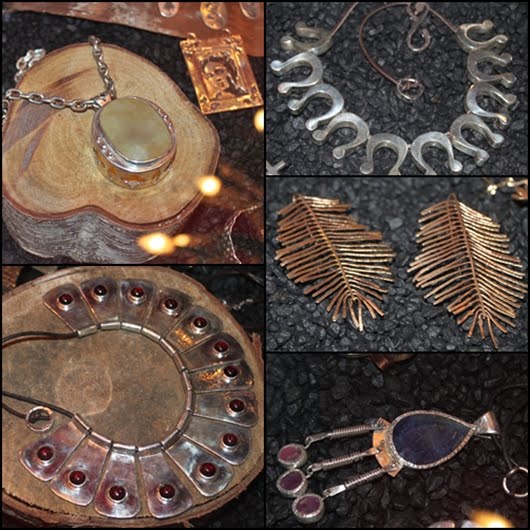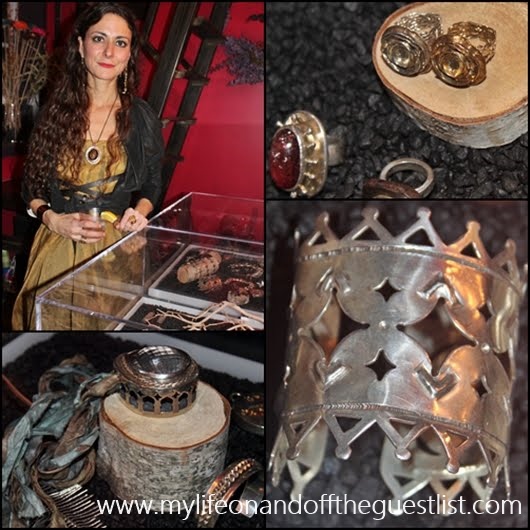 Hilary (pictured above) has developed a wide range of silver and goldsmithing skills which have allowed her style and designs to mature into a stunning and wide-ranging collection of handmade artifacts. She enjoys transforming the gossamer lightness of a feather into wearable metal earrings (like the beautiful gold Feather Earrings above), or the fine embroidery of an antique Mexican tapestry into intricate saw work for the Four Petaled Cuff with Trim. Because it's all handcrafted, Hilary Park can customize length and width to suit everyone's preferences.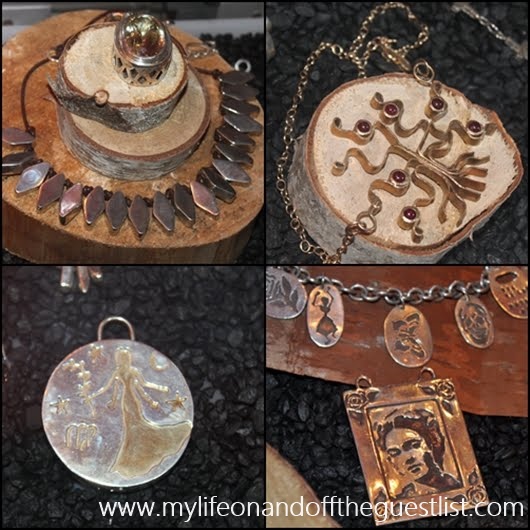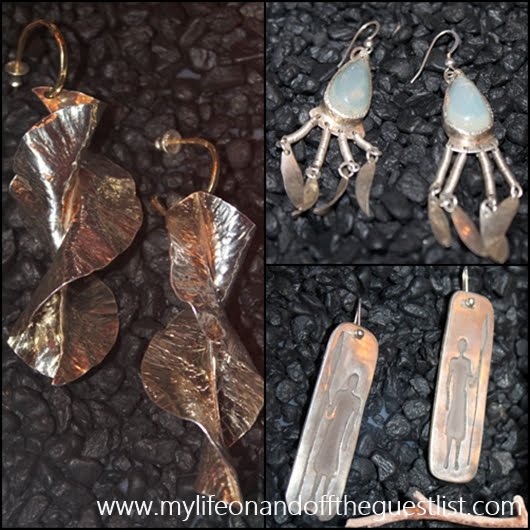 Hilary believes stones have magical healing properties and we can use jewelry to alleviate challenges. Following this belief, she gifted each guest with a beautiful Citrine Pendant – Citrine is a fitting talismanic device for any individual looking for a career in fashion or art journalism – perfect for this Blogger. Some of the things Citrine also promotes abundance and prosperity, dissipates negativity, increases creativity, and enhances mental clarity – I so need that in my life.
To get better acquainted with Hilary Park jewelry, visit her boutique at 94 S. 1st Street, between Berry and Wythe, Williamsburg, Brooklyn.