If you're familiar with Style Expert and Celeb Stylist, Robert Verdi (Full Frontal Fashion, Fashion Police, She's Got the Look, The Robert Verdi Show), then you've no doubt seen a pair of sunglasses perfectly perched upon his head – his trademark look. Funny thing is, I don't remember ever seeing him without a pair on which is why I'm not surprised to hear that he's launching an Sunglass collection exclusively with HSN – I'm actually shocked he didn't do this years ago. Check out a few styles below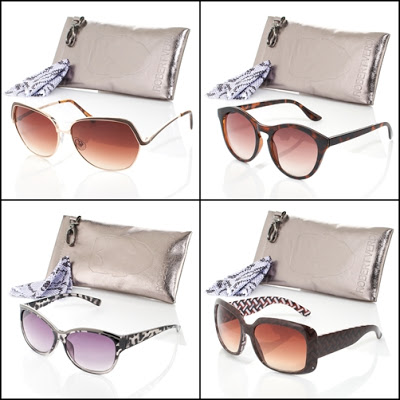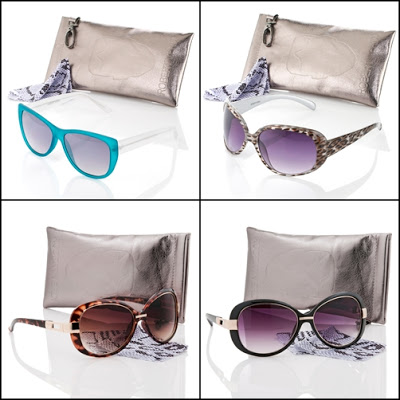 The 35-piece collection features aviators, retro, wayfarers, oval-shaped, round-shaped, over-sized, etc. Robert will be appearing on HSN starting tomorrow, February 22nd and 23rd as well as March 21-22. I had a chance to pick Robert Verdi's brain and gain a little insight into his collection. Check out my brief interview below:
Did you design the collection with a particular person (yourself) or inspiration in mind?
I designed them for the HSN customer and infused powerful personality and iconic looks in the frames, so that every woman can feel like a movie star in my glasses. I want women to be able to have multiple pairs of my HSN sunglasses for different moments in their life. Sunglasses are a great way to set your mood, and are the most powerful accessory to add a personality to your outfit. I did name the glasses after fabulous women in my life including fashion editors at major magazines, actresses I dress on the red carpet, famous comediennes, cartoonists, makeup artists, mothers and more – all amazing women with different personalities and styles.
What styles do you recommend for the different face shapes?
So whatever your face shape is, you should wear a complimentary frame that has the opposite qualities. So if your face is very angular, you wear a soft shaped frame. If you have a soft round face, wear a very angular frame. If you have a square face, an oval or cat eye shape is great. If you have an oblong face, you can wear a round or square looks great. If you have a round face, wear wider with angular shapes. For an oval face like mine, any frame works. if you have a diamond shaped face with a wider cheekbone, narrow forehead and narrow chin, an oval is great or even a rimless frame look good. That said, I designed my collection for HSN with lots of bright colors, shapes and even patterns at a price point where you can have fun and bend the rules- get multiple pairs and pick some outside your typical comfort zone. They are all under $30 so, you can get a great pair you love for your face, a hip clear frame for spring, a great metal frame for the beach and a dramatic pair for going out on the town!
Will there be a specialty collection for the larger face shapes?
There are already shapes in the collection that are great for larger face shapes including The Allison and The Sasha (pictured below)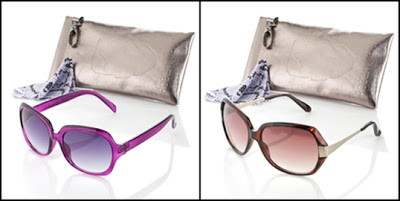 As a person known for always sporting sunglasses, what eyewear trends do you love or hate?
I love the new matte plastics, and brushed metals. They look really fresh and new. I love gradient lenses and I love the hombre frames that go from one color at the top of the frames to a different color at the bottom of the frame (not on the lens, on the frame itself).
What made you finally decide to create your eyewear collection?
I wanted an outlet where I can really reach a lot of women, and HSN offered the perfect opportunity for that.
The entire collection is available and can e purchased starting today on HSN.com.