Jewelry now now achieved staring roles in our everyday looks; statement necklaces and rings, beguiling bracelets and bangles add some much need color, edge, femininity to our wardrobe – jewelry is not just an afterthought anymore, it's more of a conversation piece, an enchanting accent, a showcase of your personality.
Stella & Dot
's Spring 2012 Collection features jewelry pieces that will more than sate your needs for feminine, edgy and statement pieces as well as wardrobe accents.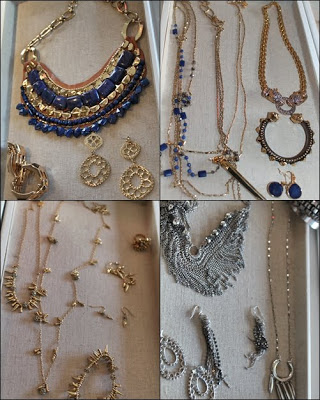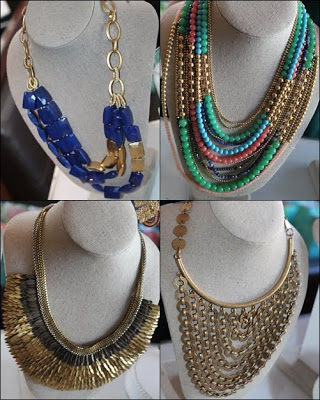 Filled with color, intricate detail and special touches such as hand cut and faceted pieces and geometric shapes, the Stella & Dot Collection boasts several pieces to complete your look. The bib necklaces feature dyed jade, lapis gemstones, semi precious stones, leather, organza, gold plated feathers, etc. Statement earrings offer delicate styles to full shoulder grazing chandelier looks that are a perfect way to take you from day to night. The entire collection is awash of color, you'll revel in turquoise, jade, coral, rose gold, red, etc.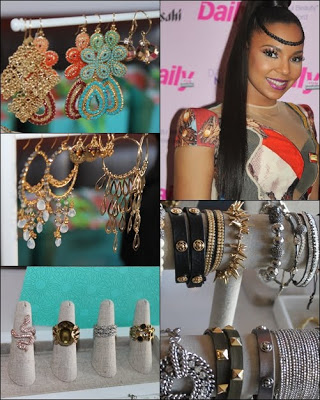 A must during the summer months is bracelets and Stella & Dot offer both feminine and hard edge armwear that can be worn in numerous combinations. Since I missed unable to attend their spring preview, I was happy to get a chance to see the collection and I wasn't the only one as R&B Singer, Ashanti, was also thrilled to add a few pieces of Stella & Dot to her collection. Other celebrity fans of the brand include Rashida Jones, Maria Menounos and Nina Dobrev.