Sometimes the littlest thing can ruin your day – a deodorant stain on your chic black blouse, constantly having to pull your jeans up, bra or tank strap continuously slipping – these annoying little disasters can turn your fashionable day into a "Why did I wear this" day but fear not, Johnny's here to save the day? Who's Johnny you ask? It's
Johnny on the Spot
from
Miss Oops
, your new best friend of course. Miss Oops is the brainchild of mother of two, Jennifer Higgins and is known to instantly take care of life's little problems and fashion emergencies.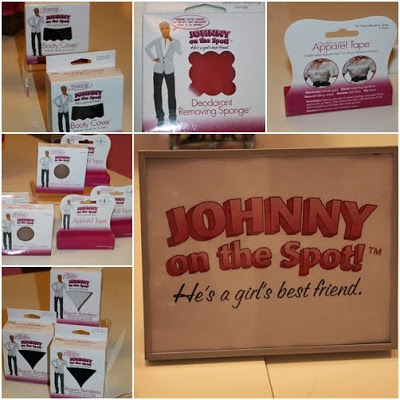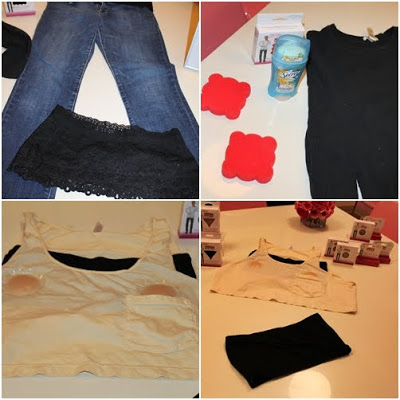 Offering fashion savers for the on-the-go modern woman, Miss Oops's Johnny on the Spot is ever-ready to save you from those small fashion disasters. So you're probably thinking, how can the Johnny on the Spot collection from Miss Oops help me? By offering these fabulous fashion fix-its:

Bosom Bandeau – Avert cleavage flashing disaster by getting instant coverage with this comfy, stretchable lace bandeau without the bulkiness of a cami or tank top.


Booty Covers – Leave the plumbers crack to the plumbers when rocking your favorite low-rise jeans by wearing this stretch lace band, which looks like a lace camisole, over your pants and under your shirts. Have no fear of accidentally showing off your midriff or butt.


Silicone Nipple Covers – the name says it all – no more juvenile questions of "Are you cold?" and no worries when not wearing a bra with that strapless top or when wearing a sheer shirt. The Johnny's on the Spot Nipple Covers also have tapered edges that blend seamlessly under all tops and are reusable up to 15 times.


Deodorant Removing Sponge – Deodorant stains always seem to happen even with invisible deodorants, rub them and all other marks (makeup, etc) away with this amazing dry sponge. Easy to use and conveniently-sized, the sponge can be used on all fabrics, even on silk.


Apparel Tape – Have complete control over your falling bra straps, plunging necklines and gaping blouses and dresses. The hypo-allergenic adhesive Double-Sided Apparel Tape anchors your clothes securely to ensure no budges or mishaps while you're on the go. This wonder product is available in two sizes with 36 strips to a box.
The Miss Oops Johnny on the Spot Collection can be purchased exclusively at Duane Reade.