Pioneer makeup brush manufacturer, Royal & Langnickel held a wonderful event to help celebrate the launch of their newest state-of-the-art brush collection,
[R]evolution
. The 32-piece collection of precision brushes pushes the limits of performance and durability further than any previous cosmetic brush.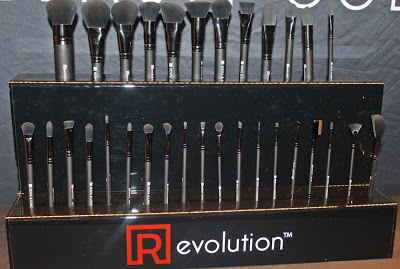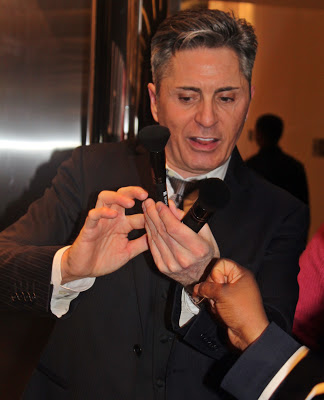 Using their 70 years of brush making experience and expertise, Royal & Langnickel collaborated with Emmy Award-winning makeup artist, Kevin James Bennett to create this cutting edge collection. The [R]evolution Collection features a unique balance of advanced functionality and sleek contemporary design ushers in a new age of makeup brushes.

The [R]evolution brush's unique construction and cutting-edge materials elevate their performance far beyond other synthetic brushes. Each brush head is made of DuPont™ Natrafil® fibers, which mimic the performance and feel of the finest natural hair. "The brushes are truly revolutionary," says Michael Dovellos, Director of New Business Development at Royal & Langnickel. "The technology behind the construction of the fibers is impressive. Each monofilament features a micro-studded surface that mimics the exterior cuticle of natural hair, allowing for precise pickup, release and blending of even powder makeup. The flagged filament tips have a soft, natural feel which will never be affected by age or wear."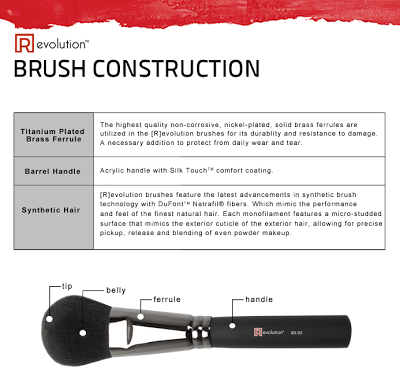 As with all its brush lines, durability was extremely important to Royal & Langnickel, as well as Bennett, since as a professional makeup artist, he personally knows the wear and tear makeup brushes go through.[R]evolution's handles are made of molded, high impact acrylic and coated in rubberized "soft touch" finish for added comfort and grip. They were specifically designed to withstand even the most intense
daily use and repeated cleansing. The "soft touch" coating on the acrylic handles give [R]evolution brushes a sensual, modern look and make them extremely comfortable to hold and use. Whether you're a professional artist or just a makeup lover, [R]evolution will transform your makeup application experience. To purchase these state-of-the-art brushes, visit www.royalbrush.com.