Veronica Brett,
www.veronicabrett.com
, the first luxury collection of swimwear created especially for breast cancer survivors, announces its first Pop-Up Shop. Featuring
swimwear and accessories, the
Veronica Brett Pop-Up Shop will be held on June 16th, from 1-4 pm, at Margaret Thatcher Projects, 539 West 23rd Street, Ground Fl
. One-piece swimsuits, bikinis, sarongs, and caftans will be available for purchase and will occupy the gallery space alongside the work of Carlos Estrada-Vega:
Building a Painting.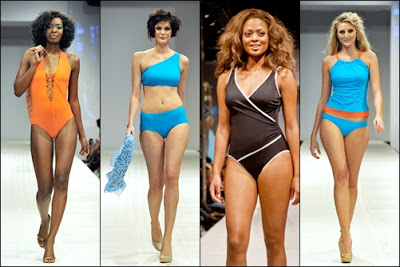 Pop-Up Shop customers will be able to select from colorful 1-pc and 2-pc swimsuits in the season's hottest colors: Tangerine Tango and brilliant Turquoise. Also on hand will be Veronica Brett classic swim styles in Black and Ivory. The Veronica Brett collection features elegant silhouettes including one-shoulder bikinis, plunging lace-up halters, and a retro boy short.
10% of all sales from the Pop-Up Shop to Young Survival Coalition. YSC was the first nonprofit organization to focus exclusively on the unique needs of young women affected by breast cancer. Founded by young survivors for young survivors, YSC offers free programs, support, and educational materials so that young women with breast cancer know they are not alone. For more information, visit www.youngsurvival.org.