Thanks to a crash course in Benefit Instant Beauty 101, yours truly is no beauty school dropout. I had the pleasure of attending Benefit's "Kick Some Class" introduction to their new Complexion and Lip & Cheek Kits –
How To Look the Best at Everything
AND
Sugarlicious, Go Tropicoral & Feelin' Dandy
– exclusive to Sephora. Benefit and Sephora collaborated to create the one-of-a-kind, solution-oriented beauty kits to will help beauty lovers everywhere get gorgeous instantly. Professor Maggie Ford Danielson (Benefit's Global Beauty Authority), educated us on how Benefit's instant beauty products and Sephora PRO's beauty brains offer a winning solution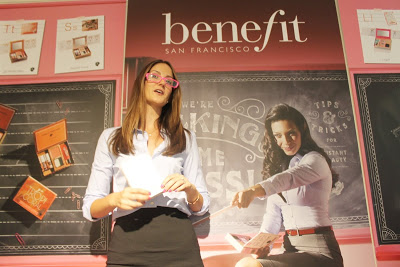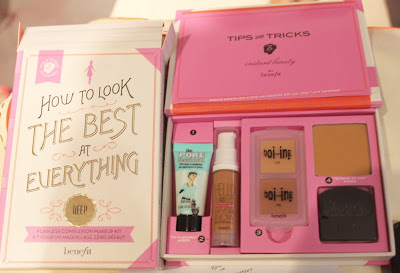 The Complexion AND Lip & Cheek Kits were developed to solve the never-ending task we go through of keeping our makeup looking good on the go! Sephora Pro Lead, Gilbert Soliz, gave some amazing tips to keeping our makeup looking fresh and showed how any makeup challenge or beauty problem can be solved instantly with these wonderful kits.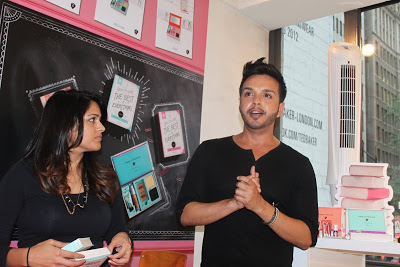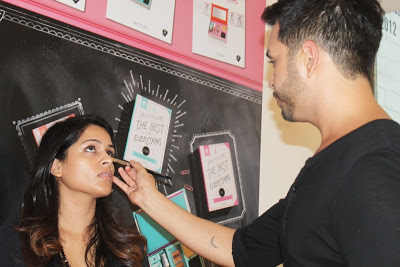 The How To Look the Best at Everything Complexion kits, which are available in Light, Medium and Deep and will retail for $30.00 contains:
POREfessional
Hello Flawless Oxygen Wow Brightening Makeup
2 Boi-ing Concealers
Hello Flawless Powder
The Sugarlicious, Go Tropicoral and Feelin' Dandy Lip & Cheek Kits will retail for $28.00 and contains:
Benetint
High Beam
Sugarbomb
Ultra Plush
All the beauty kits will be available on Benefitcosmetics.com's one-day flash sale on July 18th, Sephora.com on July 31st and in-store at Sephora, August 1st. Enjoy a few more photos from the educational event.