Last week I told you about NIVEA's "Kiss of the Year" Contest on Facebook and the introduction of Mario Lopez and his fiancee, Courtney Mazza as NIVEA's Kiss Ambassador Couple for New Years, check out the post here –
Mario Lopez and Courtney Mazza Join NIVEA to announce the "Kiss of the Year" Contest
. New Year's Eve is just about two months away, so besides making sure you have a date for that night, your lips must be kissably soft. NIVEA has the perfect lip care products to help you achieve those very soft lips and I'm here to give you the chance to win some of those amazing products.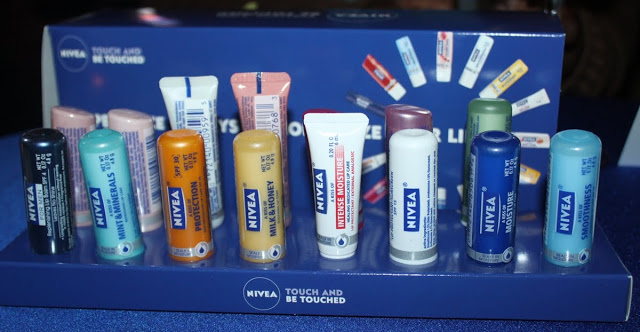 The Grand Prize – One very lucky winner will win the above assorted 15-Piece NIVEA Lip Care products which houses 15 ways to moisturize your lips.
Second Prize – 10 of you will win one of the two NIVEA Lip Care products featured below. Win either one A kiss of Shimmer (shea butter and jojoba oil keeps your lips soft, smooth, and kissable while leaving a glamorous, pearly shine) or Pure & Natural Olive & Lemon (the moisturizing effects of olive oil and the power of lemons soothe and nourish dry, rough lips) Lip Balms.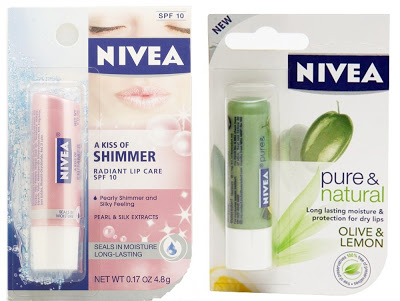 Whether you want to protect, moisturize, relieve and soothe, or plump your lips, NIVEA has a lip care product for you and eleven of you will get to try these wonderful products. To enter the giveaway, see Rafflecopter instructions below: