Katy Perry introduces her latest fragrance
Killer Queen by Katy Perry
($59.00), just in time for fall and we take you behind-the-scenes of the fragrance's advertising campaign with spectacular images of Katy Perry on set.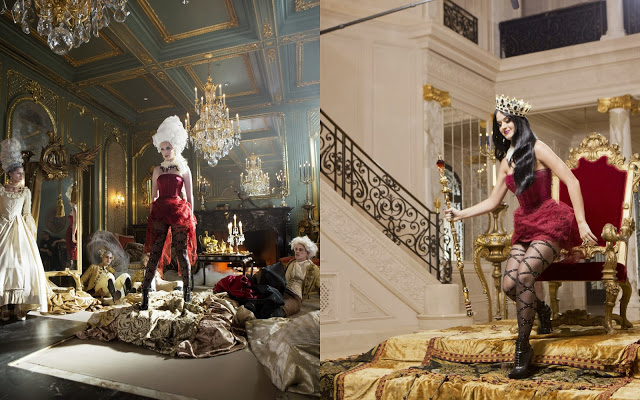 The new, strikingly gorgeous perfume captures Katy Perry's rebellious spirit, throwing convention to the wind. The bottle is inspired by a queen's scepter (hence the name) but I noticed it reminded me of the bottle that housed the fountain of youth elixir from the movie Death Becomes Her). The distinctly jewel-shaped bottle, in shades of royal red and gold, portray sexy sophistication and flawless luxury with a rich gold crown cap that showcases a custom crest. The faceted bottle rests languorously on its side, like a loose, precious gem fit for a Queen.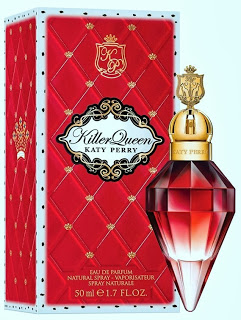 The fragrance is for women who are empowered and invincible, headstrong and beautiful, lethally gorgeous, and regally restless. An intoxicating and charmingly playful floriental (floral+oriental) fragrance with luscious notes:
Top Notes: Dark Plum, Wild Berry, Bergamot
Middle Notes: Natural Jasmine Sambac, Rainbow Plumeria, Red Velvet Flower
Base Notes: Cashmeran, Natural Patchouli Heart, Liquid Praline
Have you tried Katy Perry's new fragrance? What are your thoughts?