GUESS unveils their Holiday 2013 advertising campaign featuring the multiple award-winning, Bollywood icon, Priyanka Chopra. Priyanka, former Miss World 2000, actress, and recording artist, is one of the most recognized and celebrated Indian film actresses (you can currently hear her as the voice of Ishani, the reigning Pan-Asian champion from India in Disney Animation Studios's film Planes). In the campaign, Priyanka portrays a movie star at home in an elegant Mediterranean villa wearing some of the season's most stand-out dresses.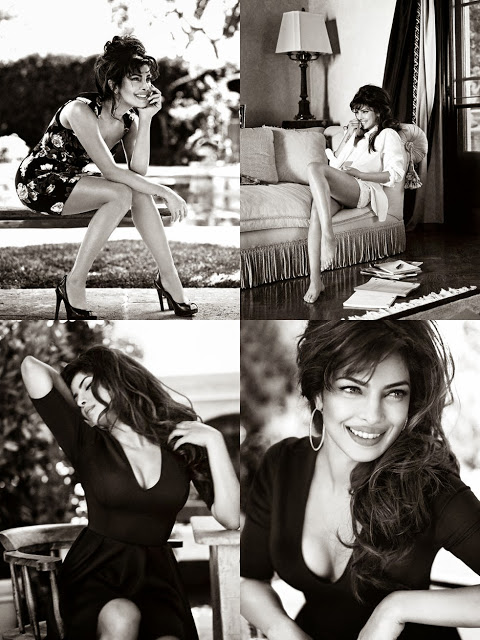 Guided by Paul Marciano, Creative Director for GUESS?, Inc., and shot by former GUESS collaborator and musician, Bryan Adams, the campaign captures Priyanka's free-spirited glamour in a collection of signature black and white photographs. "Priyanka's confidence, strength, and sensuality reflect the qualities I always look for in a model," said Marciano. "Priyanka reminds me of the young Sophia Loren and the top actresses of the 1950s. With the Indian movie industry exploding on a global stage, and GUESS having a brand presence in 87 countries, we could not have found a better global brand ambassador. Choosing Priyanka reinforces our celebration of multi-talented, dynamic and accomplished women."
The campaign is stunningly beautiful. Looking at the images, I can't help but think she's channeling Brigitte Bardot or Sophia Loren. It's great to see GUESS move from their typical "blond bombshell" to a "brown bombshell". I had the pleasure of meeting and interviewing Priyanka (see video interview below) at the GUESS and Marciano Spring 2014 Press Preview (she graciously posed me for in the floral printed dress she's wearing in one of the campaign photos). Although she's represented many popular brands such as Pepsi, Nokia, Garnier, etc, GUESS is the first US fashion label she's worked with.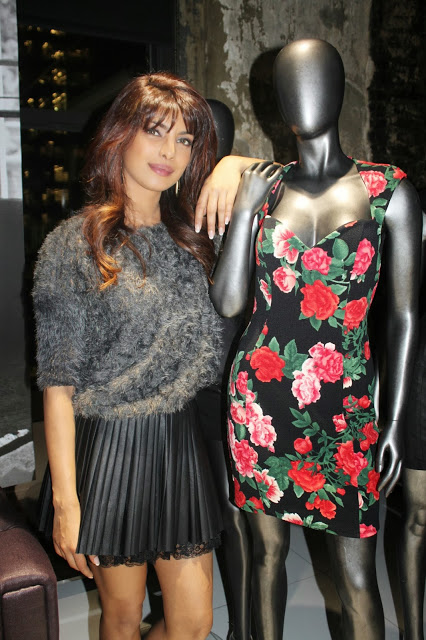 "For as long as I can remember, GUESS has been at the epicenter of fashion for women. I am honored to be face of the GUESS brand and this iconic holiday campaign. GUESS is aspirational, inspirational and so relatable to women from across the world and I think this is a remarkable opportunity which in its own way, erases boundaries and makes the world a smaller place. When you look good, you feel great…and to me, that's what Paul Marciano captured in these pictures and what GUESS is all about."
Check out the video of the interview below: