There's no denying that Valentine's Day is a day for celebrating couples. Whether the day involves dinner at a romantic restaurant, flowers or some other gift (from sweet to raunchy, like a
pocket pussy
for example) to show how much you love your sweetheart. Why not go further and help strengthen your relationship with these wonderful, interactive Valentine's Day couples gift ideas.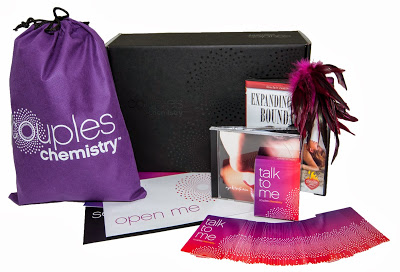 You don't need to have relationship troubles to want to strengthen it, just a willingness to enhance it. Want to have better communication with your sweetie? a deeper level of intimacy? Or, perhaps you want to step up your sex life and get to using something raunchy, like fucking machines. Who knows! Couples Chemistry is the perfect place to start. Based on Kinsey Institute research, the insightful and confidential online quiz reveals the top desires couples need to explore together to strengthen their relationship and deepen intimacy. After taking the quiz, couples are sent customized Love Kits like the starter kit shown above, the contents of which are selected based on the quiz results and remain a mystery until delivered. Get working on your Love Kit at CouplesChemistry.com.
Want more intimacy in the bedroom? The Sinclair Institute offers a vast amount of intimacy education for committed couples who prefer not step foot into adult toy stores. With the help of a diverse team of professional sex educators and therapists, The Sinclair Institute has developed a library of videos and products that help couples deepen their relationship in the privacy of their own home. Discover a more intimate relationship today.
The New InterCourses: An Aphrodisiac Cookbook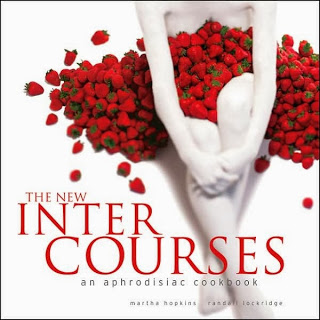 Whether you and your sweetheart are great cooks or not, this couples cookbook, which features 145 recipes from Edible Orange Blossom Panna Cotta to Honey-drenched Figs and Curried Oysters with Chardonnay, are a perfect way to bring you two closer. Filled with artful photographs pairing the curves of the human body with the textures, colors, and shapes of the most notoriously aphrodisiactic foods. You will never look at food the same way again. Get your copy of The New Inter Courses: An Aphrodisiac Cookbook today.