We love indie designers at My life on and off the Guest List, which is why we try to highlight them whenever we can. We had the pleasure to check out a few indie designers thanks to Manufacture New York, a hybrid fashion incubator, and factory dedicated to giving indie fashion designers the resources and skills needed. While attending the LAUNCH NYC X MNY Fall 2014 Runway Shows, we were introduced to three such designers – Abacaxi, Vaunt & Sol, and Heart & Noble – whose collections were all manufactured in New York.
ABACAXI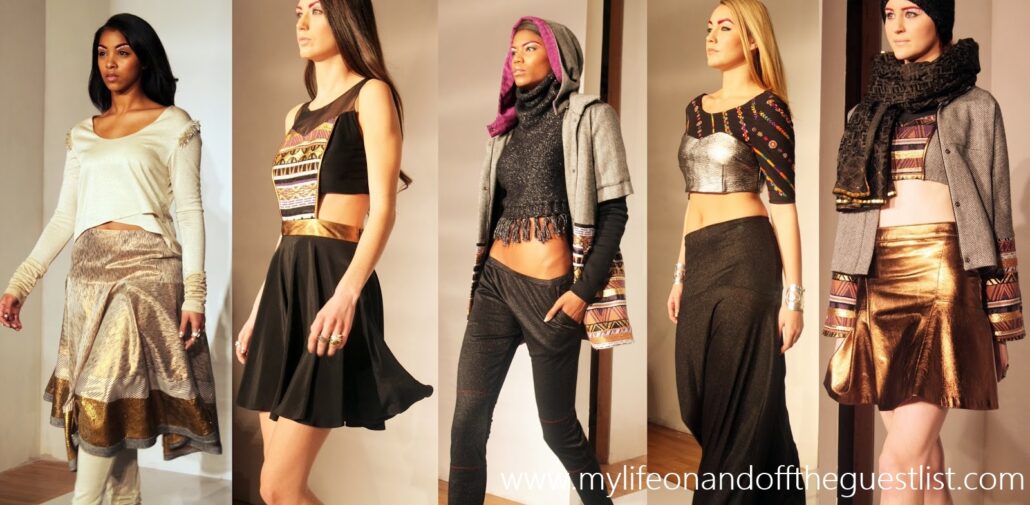 For her Fall 2014 collection, Abacaxi designer, Sheena Sood was inspired by "a magical trip to Ladakh, a remote region in the Himalayas". We were quite taken with her use of mixed fabrications that made up her of eclectic, wearable pieces. Metallic tribal prints liven up classic tweeds; playful shapes and bold colors add a modern twist to her traditional fabrics. Our favorite collection from the show, she also has our attention with her jewelry. There's a stunning panja bracelet (also known as Kundan or slave bracelet) that is calling our name. Check out her collection at www.abacaxi-nyc.com.
 VAUNT & SOL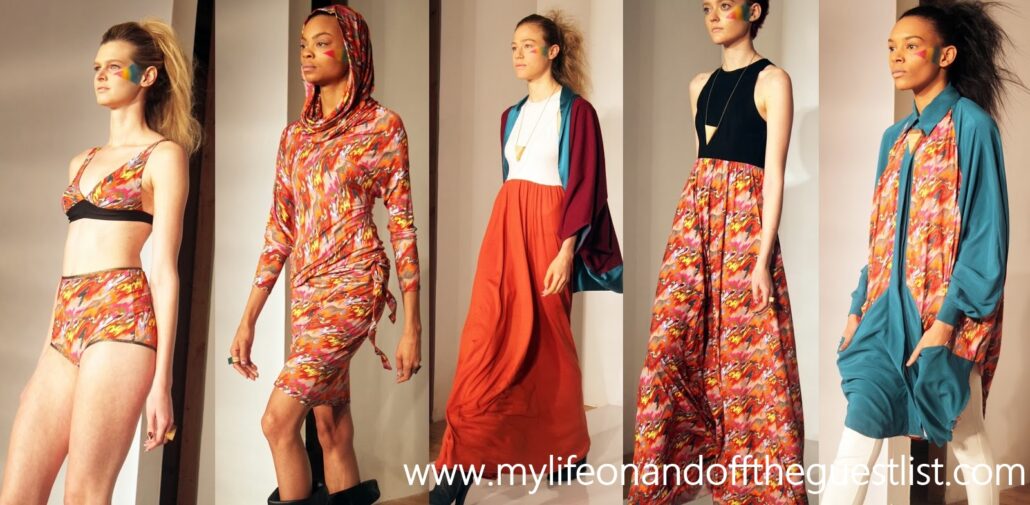 For their Fall 2014 Collection, Vaunt & Sol collaborated with artist, Monica Canilao, whose raw and delicate paintings pay homage to traditional handcrafts. The fashion label prefers to be guided by the selected artist's aesthetic, so this season we see lots of draped silhouettes infused with technicolor paint drips, organic textiles, and limited edition prints. Get to know Vaunt & Sol at www.vauntandsol.com.
HEART & NOBLE

Highlighting accessories, the Heart & Noble Fall 2014 Collection showcases stunning, laser cut neck pieces in acrylic. All of the necklaces are created by Cristina Gabriele, are inspired by everyday objects and feature no clasp ends and are sewn together with flexible threading. Check out her collection at www.heartandnoble.co.uk.
What do you think of the designers and their looks from the LAUNCH NYC X MNY Fall 2014 Runway Shows? Share your thoughts in the comments.