You didn't even need to watch last night's broadcast of the 72nd Annual Golden Globes to know that the evening's hosts, Tina Fey, and Amy Poehler, killed it. In their third, and supposedly final, time hosting the dynamic duo brought their searing, self-deprecating and sarcastic humor to millions of viewers once again. Almost no one was safe as the two targeted everyone from Emma Stone, Julia Louis-Dreyfus, George Clooney, Kim Jong Un, Russell Crowe, Joaquin Phoenix, Wes Anderson, too, in the most polarizing and gasp-inducing moment of the night (just look at Jessica Chastain's reaction), the embattled Bill Cosby.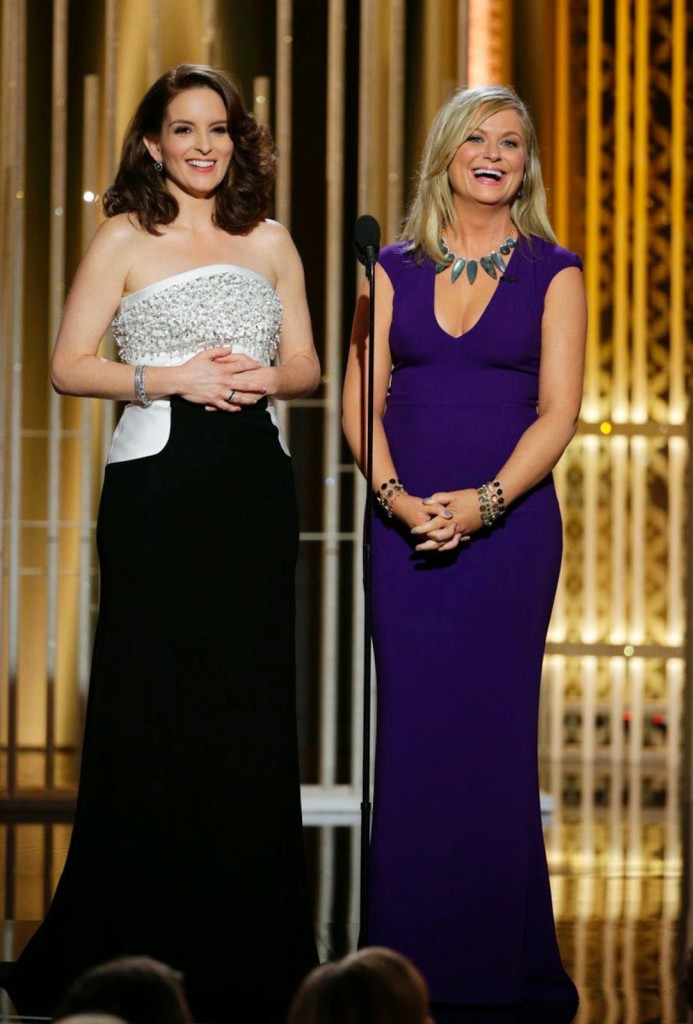 Photo courtesy of New York Daily News
Of course, the night wasn't all about jokes, it was also after all, about films and television. There were many surprises in the television category since yet again, internet shows upset many of the network favorites. Prime examples of this were Jeffrey Tambor's win for Best Actor in a TV Comedy for Amazon's
Transparent
(which also picked up Best TV Comedy) and Kevin Spacey's grab for Best Actor in a TV Drama for Netflix's
House of Cards
.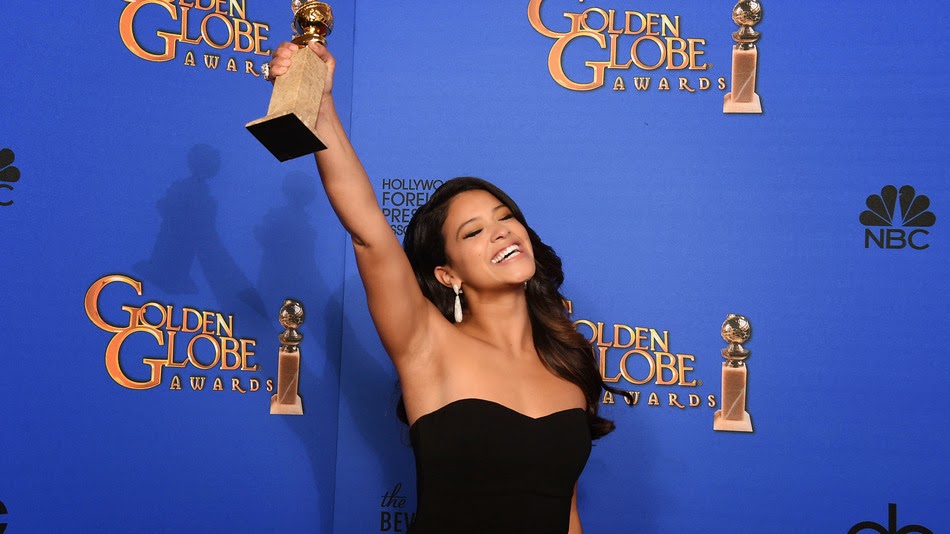 Photo courtesy of The Hollywood Reporter
Those weren't the only surprises of the night when it came to TV, either. Newcomer and first-time nominee Gina Rodriguez overcame veterans and took home Best Actress in a TV Comedy for Jane the Virgin. Another upset was both Jessica Lange's and Frances McDormand's losses in Best Actress in a Miniseries or TV Movie to winner Maggie Gyllenhaal. Matthew Bomer then took home the men's counterpart for his phenomenal performance in The Normal Heart. Showtime's The Affair went on to take home two big awards: Best TV drama and Best Actress in a TV Drama (thanks to Ruth Wilson). Still, one of the biggest shocks of the evening came when cult favorite Fargo beat out fan favorites The Normal Heart and True Detective for Best Miniseries or TV Movie. It was a remarkable win and telling sign for companies like HBO, Showtime, FX, Netflix, YouTube, Amazon, DirecTV, and even Yahoo – all of whom have put their necks, and money, on the line to create original series.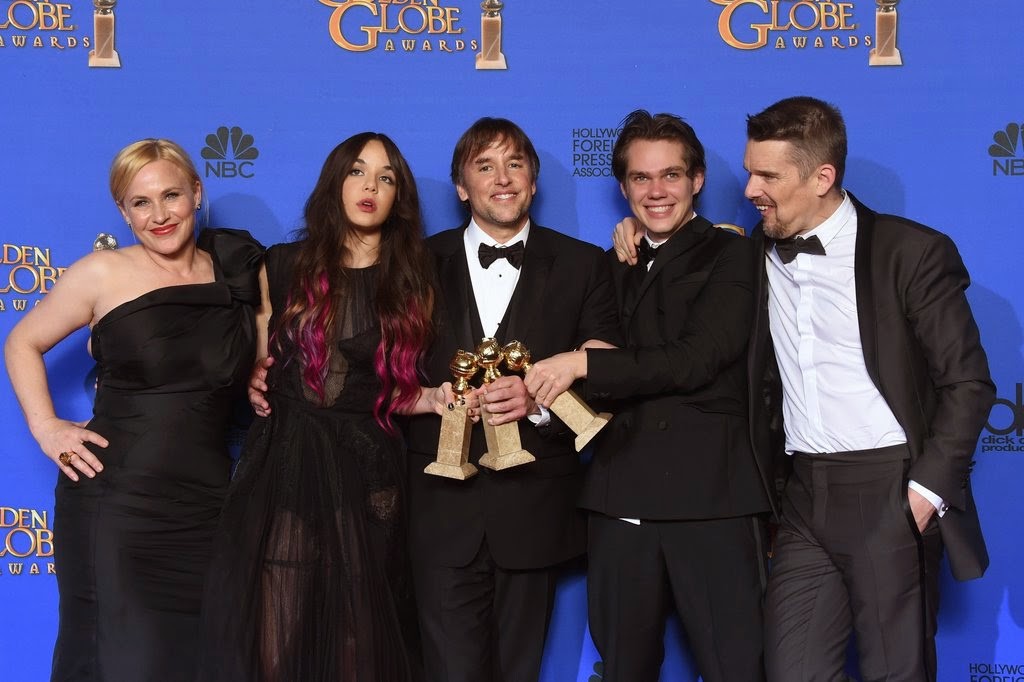 Photo courtesy of New York Times
As for film, the big winner of the night was the groundbreaking Boyhood, which took home a Best Director award for Richard Linklater, the coveted Best Motion Picture Drama award, and Best Supporting Actress for Patricia Arquette. Meanwhile, Wes Anderson's critically adored Grand Budapest Hotel took home Best Motion Picture Comedy or Musical. Other big winners included Amy Adams for Best Actress in a Comedy or Musical for Big Eyes while the men's equivalent was taken home by Michael Keaton for Birdman.
The two most anticipated awards of the night, Best Actor, and Actress in a Motion Picture Drama went to Julianne Moore for her portrayal of a woman with early-onset Alzheimer's in Still Alice and Eddie Redmayne for his transformation into a young Stephen Hawking for The Theory of Everything.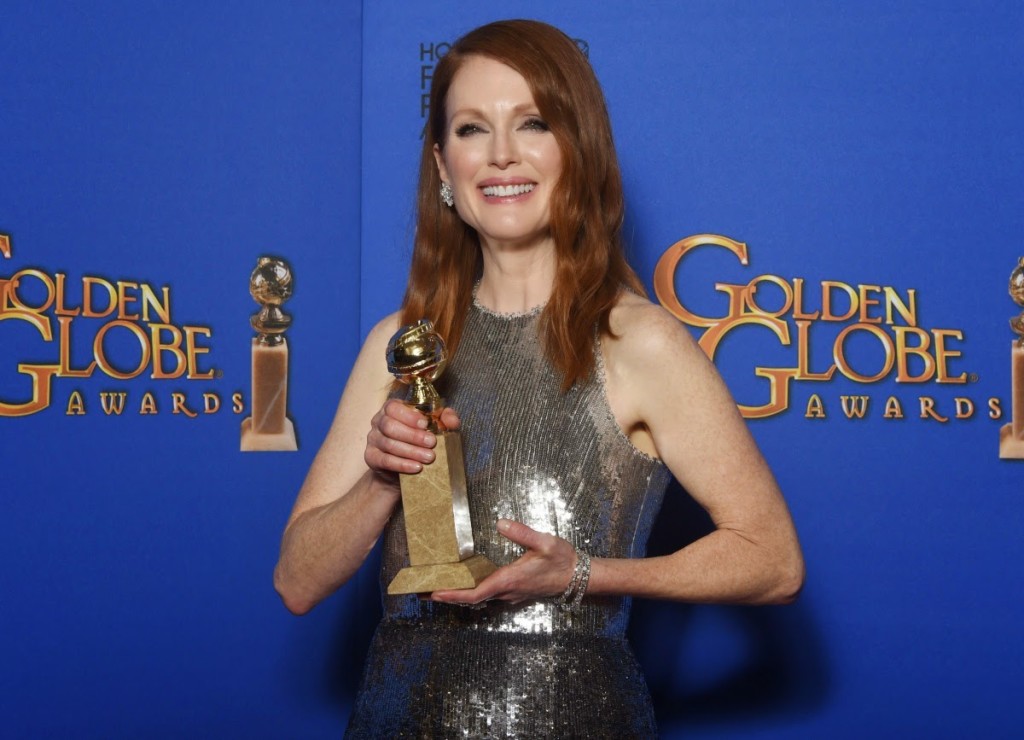 Photo courtesy of AAP
The reason the Globes are so hotly anticipated is partially due to the fact that they are often regarded as the best indicators as to who might win big at the Oscars. The Hollywood Reporter points out that, "the Globes have been on the mark in 11 of the past 20 years. One of its two winners for Best Drama or Comedy/Musical has gone on to win the award that matters most – and the Globes were startlingly accurate from 1993 to 2003 when they matched the Oscar 10 out of 11 times until stumbling with 2004's Aviator."
If that truly is the case, it would appear that the Oscar is Boyhood's to lose, and with so few truly great films in the running, it might just be an across-the-board prediction. The same article also points out that in the last 20 years, the Globes have predicted the winners for Best Actor 60% of the time, Supporting Actor close to 65% correctly, and Supporting Actress with 55% accuracy. Of course, its strongest predictions are for Best Actress, where 85% of the Globe winners have gone on to win the Academy Award – meaning this might finally be Julianne Moore's year to take home a well-deserved Oscar.
Of course, the Academy has also been known to snub favorites and pick surprise winners in the past. The strongest bets to take home an Oscar based on both critical response and buzz, however, are still Boyhood for Best Picture and Julianne Moore for Best Actress.
Thank you to Guest Blogger, Spencer Blohm, for covering The Golden Globes and sharing his Oscar predictions. Did your favorites win? What are your Oscar predictions?