Ladies and gentlemen, the next big thing truly is coming soon. Next month, the long-awaited
Samsung Galaxy S5
finally arrives and we are very excited because we've been fans of Samsung's Galaxy range for quite a while. We know why we're excited, so we're here to tell you why you should be. The Samsung Galaxy S5 continues with its introduction of new experiences, industry leading technology and meaningful innovations that you never knew you needed.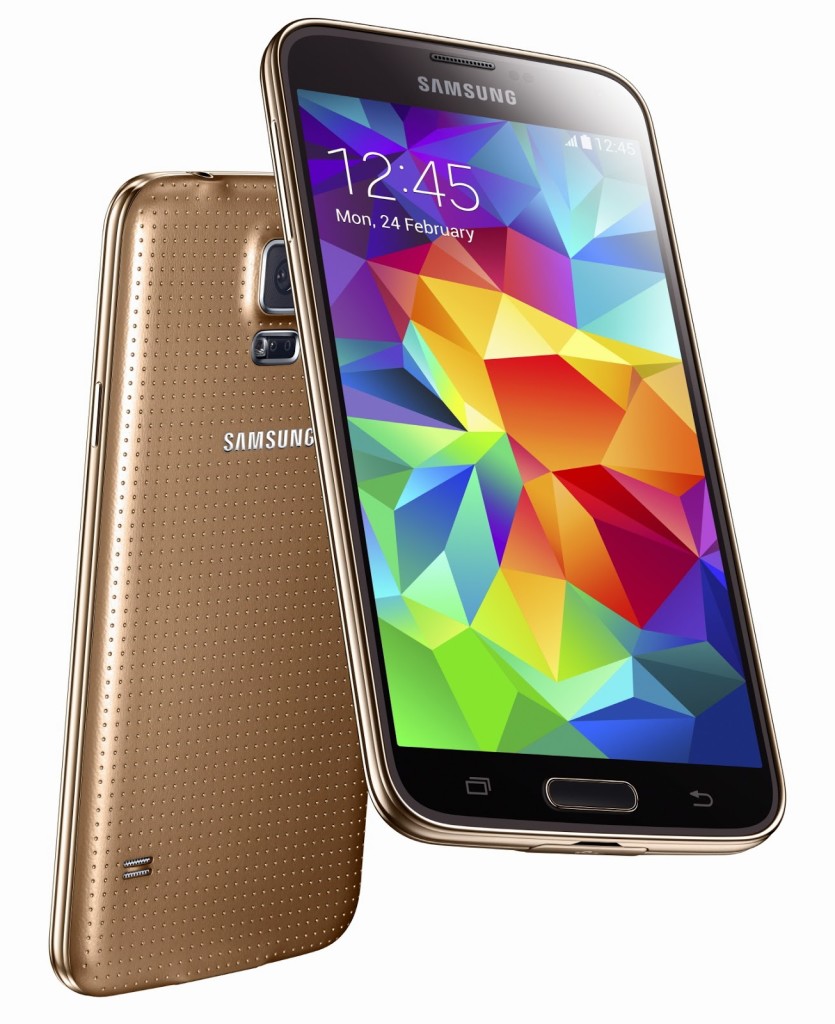 The Galaxy S 5 boasts unrivaled experiences, new features designed with you in mind and experiences to improve your everyday life. Imagine paying for things with your fingerprint, expanding your microSD memory card slot to a massive 128GB, enjoying elements only seen on DSLR cameras, such as taking video that adapts to your surrounding light, etc. These are just a few of the amazing things available on the Samsung Galaxy S 5.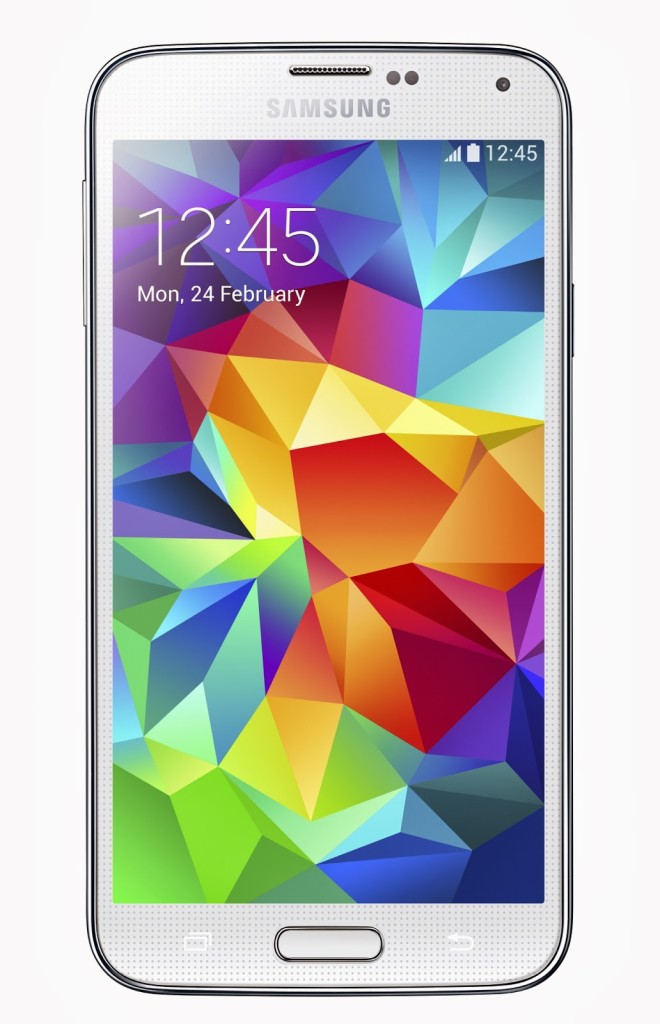 The Galaxy S 5 features a brilliant 5.1-inch display powered by technology that enables you to enjoy amazing new camera experiences, lightning fast data connections, and health and wellness monitoring. With an adaptive Full HD Super AMOLED® display, colors are richer, blacks are darker and you get a faster response time for clearer, high-speed content. The S 5 also boasts wide viewing angles and crisp HD video on it's bright bold display that adapts to bright outdoor sunlight or indoor ambient lighting – anytime, anywhere!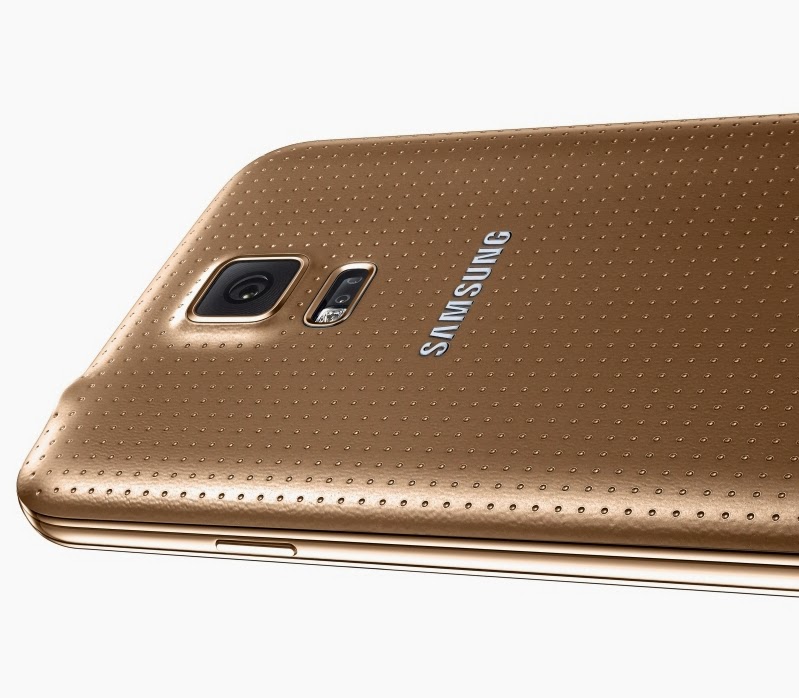 The new camera features and simplified controls, paired with the 16 megapixel rear facing camera elevate the photo-taking experience, which means sharper photos and a 2-megapixel front-facing camera for less grainy selfies. With the Galaxy S 5's HDR (aka dynamic range of luminosity), you can see what your photos will look like before you even take them, while the amazing 4K allows you to take video in four times the HD resolution.
Phase Detection Autofocus: Advanced auto focus speeds for capturing a shot quickly – first smartphone with phase detection autofocus, a feature usually found in DSLR cameras
Real-Time HDR: High Dynamic Range (HDR) preview mode makes it easier to choose when to use HDR – like trying to photograph a beautiful sunset. It also enables users to capture HDR photos or videos with no shutter lag or post-processing.
Selective Focus Mode: Blur images near or far for a creative, one-of-a-kind shot
Shot and More Mode: The camera chooses and recommends Drama Shot, Best Photo, Best Face or Eraser shot after the picture is taken to create the best photo
Studio: Add effects to photos and edit movies with a complete suite of editing tools within the Gallery
The features we're really looking forward to is the Ultra Power Saving Mode, Water Safety, and the Built-in Fingerprint Sensor. Is your battery running low? In Ultra Power, the Galaxy S 5 will reduce itself to a battery power, monochrome-colored saving mode, giving you more power and longer battery life. Just as with the Samsung Galaxy S 4 Active, if you drop the S 5 in water, it will still function (no need to rush to find some rice like with other phones). the built-in fingerprint sensor unlocks and locks the Galaxy S 5 and provides secure password protection to use PayPal for secure payments. The Galaxy S 5 also supports the latest mobile wallets, including Isis (a consortium among various carrier partners) and Google Wallet™.
The Galaxy S 5 is packed with leading technology enhancements, including Quick Connect, which locates the nearest devices to share content, files, or your screen through Bluetooth®, Wi-Fi® or Wi-Fi Direct™. Features Download Booster, an innovative Wi-Fi technology for boosting data speed by bonding Wi-Fi and LTE simultaneously for the fastest browsing, streaming, downloads, and better coverage than ever before whether you're at home or on the go.
With S Health™ consumers can access health info, track and map workouts and make and track healthier eating choices right on the Galaxy S 5.It also boasts the world's first built-in heart rate monitor (HRM) which provides real-time data before and after your workout when you place a finger on a sensor by the rear-facing camera. Key platform components of S Health include:
Nutrition: Meal tracking and planning with nutritional information
Fitness: HRM, exercise log, mapped runs and location tracking
The Galaxy S 5 will be available in Electric Blue, Copper Gold, Charcoal Black and Shimmery White. Accessories will include a Wallet Case, S View Flip Cover, and Wireless Charging Covers and Wireless Charging S View Flip Covers in an array of colors. It will be available to U.S. next month across various channels including AT&T, Sprint, T-Mobile, Verizon Wireless, MetroPCS and U.S. Cellular. Samsung Experience Shops in Best Buy, as well as Amazon, Costco, RadioShack, Sam's Club, Target, and Walmart, will also carry the Galaxy S 5.