It would probably (not really) surprise you guys to hear that I am sometimes up at 3am editing photos, or setting up blog posts to finish later, etc (I am currently implementing
Bounce's Turn In. Turn Off Pledge
a few days a week). When I'm not running from event to event, I am sitting in front of my computer for hours on end updating or researching for my posts. As you can imagine, this can take a toll on the body – bags under the eyes, skin and hair that looks dry, and most days, a lack of energy. Thankfully I have a solution to this unhealthy problem thanks to
Vemma Nutrition
and their vitamin and antioxidant-rich
Vemma Renew
beverage and their nutrition-rich, energy drink,
Verve
.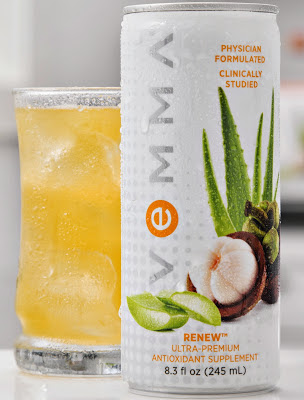 With Vemma Renew, you restore from the inside out. This convenient, ultra-premium nutritional beverage features plant-sourced silica which maintains healthy skin, nails and hair. Vemma Renew's refreshing fruit flavor provides a delicious way to get the nutrients your body needs to maintain optimal health. that means there is no need to take a multivitamin supplement if you drink Vemma Renew everyday. What makes Vemma renew so amazing? In a word – Mangosteen. Known as Garcinia mangostana, this incredible superfruit has been hailed as the "Queen of Fruits" and has been used for centuries to treat anti-aging, supports collagen production, weight loss, immune system booster, anti-cancer, anti-inflammatory, antibacterial, etc. One of the most powerful liquid antioxidants, Vemma Renew has only 45 calories, is caffeine-free, non-carbonated, and non-GMO. It contains no artificial flavors, colors or high fructose corn syrup.
If you're like us, continuous stressful days may have you experiencing moments of lethargy and exhaustion. Just as Vemma Renew repairs from the inside, Verve Energy Drink provides the best of both worlds – the powerful energy you need and the premium nutrition you're lacking. This the all-in-one energy is the natural choice for those who want a fast-acting energy blend, an ultra-premium vitamin and a mineral supplement along with a powerful superjuice of mangosteen and aloe phytonutrients. Available in five varieties (Bold, Partea, Mojoe, Zero Sugar, and Low-Carb Shot), Verve boasts 12 full-spectrum vitamins, 80 mg of natural caffeine (the Low-Carb Shot has 160 mg of natural caffeine and Partea has 40mg), a low natural sugar content (zero Sugar has no sugar), a refreshing, lightly carbonated tropical flavor (except in Mojoe which has coconut cream and Arabica/Robusta coffee blend), contains no artificial flavors or colors, and is gluten-free.
To purchase or learn more about Vemma Renew, Verve Energy Drinks, and the other nutritional beverages from Vemma Nutrition, visit their online store at https://www.vemma.com/store/.