Can you believe Christmas is next week? We are exactly one week away from Christmas Eve but don't worry, there's still time to get great gifts for those on your list. In fact, today we're sharing gadget gifts that are sure to wow your recipients on your list this holiday season. As they say, "the future is technology", and the gadget gifts we're showing you today will not disappoint.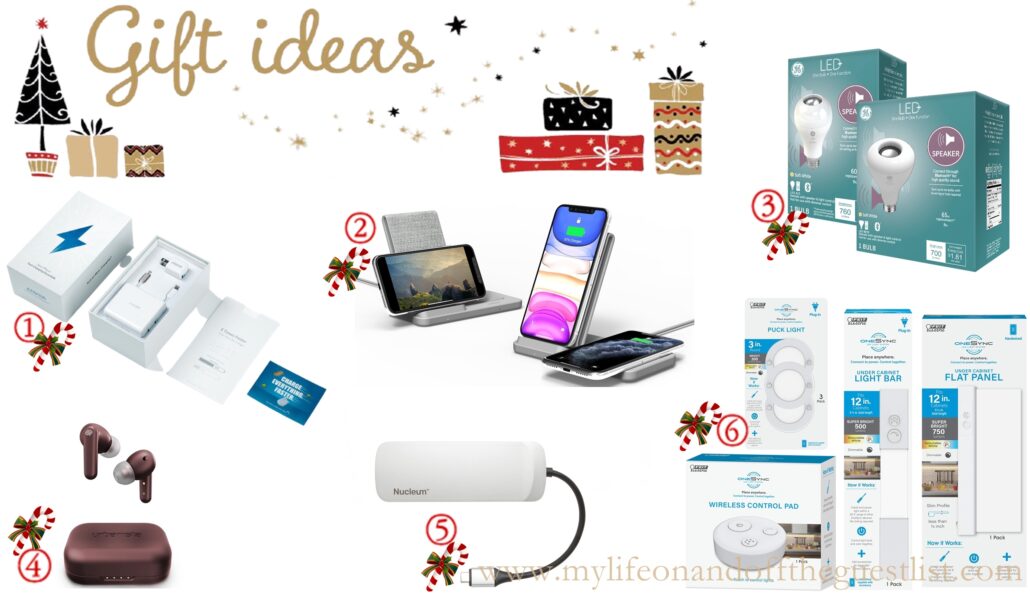 We're highlighting conventional and unconventional tech gifts from some of our favorite gadget brands, including Anker, GE, Urbanista, iOttie, Kingston technology, and Feit Electric. Some of these will add better function and some fun to your winter pandemic life. Let's get to know these really cool holiday gadget gifts.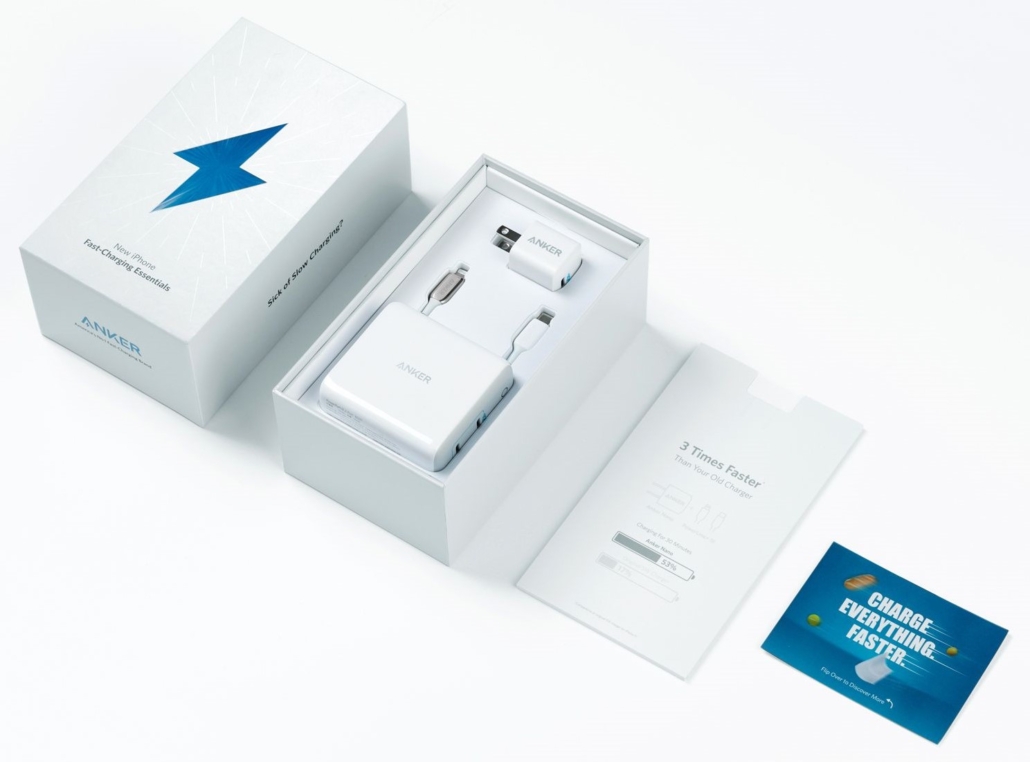 A dead or almost dead phone can be extremely stressful. Being homebound has everyone spending more time on Social Media or participating in Zoom meetings, dates, hangouts, etc. All of this can drain your phone's better rather quickly. The Anker Nano Charging Kit comes with everything you need to get and stay powered up quickly. The kit includes the Anker Nano, a 60W 2-port charger, a C-to-C cable, and a C-to-lightning cable, which makes a holistic charging solution for all new Apple products, including iPhone 12, new iPad and Macbook, as well as other smartphones and tablets. Charge all your devices 3X faster than the standard iPhone charger, with this 20W ultra-small charger. At only 1″ thick, the Anker Nano proves great things come in small packages.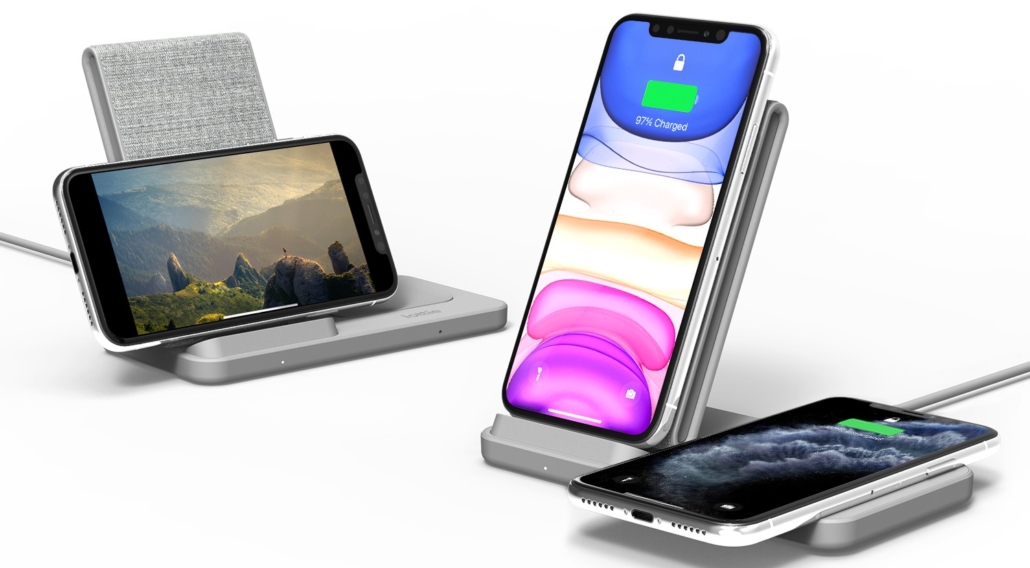 The newest launch from iOttie is another charging must-have. We love it because we have been experienced damaged charging ports and/or faulty charging cords and this fantastic gadget can rescue your device from being "unchargeable". This dual charging device features fast-charging solutions compatible with any Qi-enabled smartphone or accessory. Key features include two LED charging indicators, ideal viewing in landscape and portrait modes, and a sleek and subtle fabric-wrapped and rubberized design. Not only does it work incredibly fast, but its design aesthetic is also perfect as desk decor whether it's work or home office. We think the iON Wireless Duo Fast Charging Stand + Pad will be a big holiday gift hit for anyone.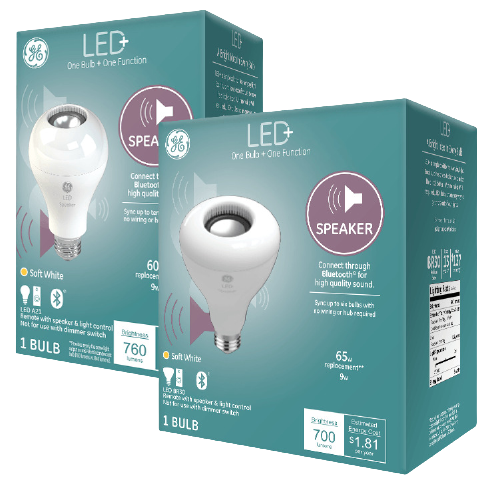 Welcome to the new way to enjoy your favorite music, podcasts, and other audio. Fill your favorite room with joyous sounds with the  LED+ Speaker Bulb. This innovative lightbulb includes a built-in speaker that connects to your smartphone and tablet via Bluetooth. The best part, no additional app is required. To fill your entire home, just link up to 10 bulbs for a simple wireless sound solution. Installation is fast and easy; you don't need a hub or wifi, just screw in the bulb and pair to Bluetooth for a wireless multi-room sound system. The LED+ Speaker Bulbs are compatible with fixtures that require a general-purpose A19/21, floodlight BR30, or 6-inch recessed lighting fixture.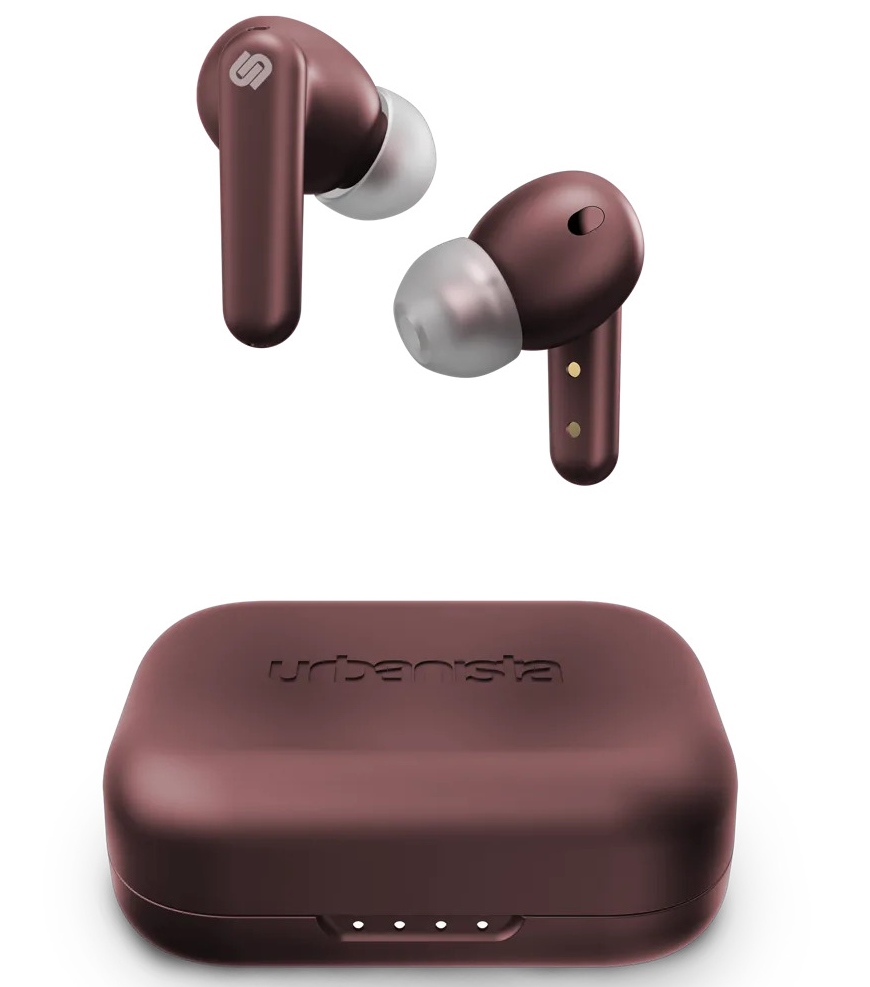 Next on our 2020 gadget gift guide is Urbanista's most advanced in-ear true wireless earphone with active noise canceling and ambient sound modes, the London In-Ear True Wireless Earphones. With the London Earphones, you can choose to silence the outside world or let the sound in. It features Active Noise Cancelling that reduces unwanted sound with superior precision, while the new Ambient Sound Mode will enforce and define outside voices without the need to lower the volume or hit pause. The London also boasts 5hrs of playtime with an additional 4 charges in the case, customizable silicon tips, 25hr battery life, in-ear detection, touch control, and is compatible with all Qi-certified chargers. Available in five great colors, you'll truly get the most out of your listening experience.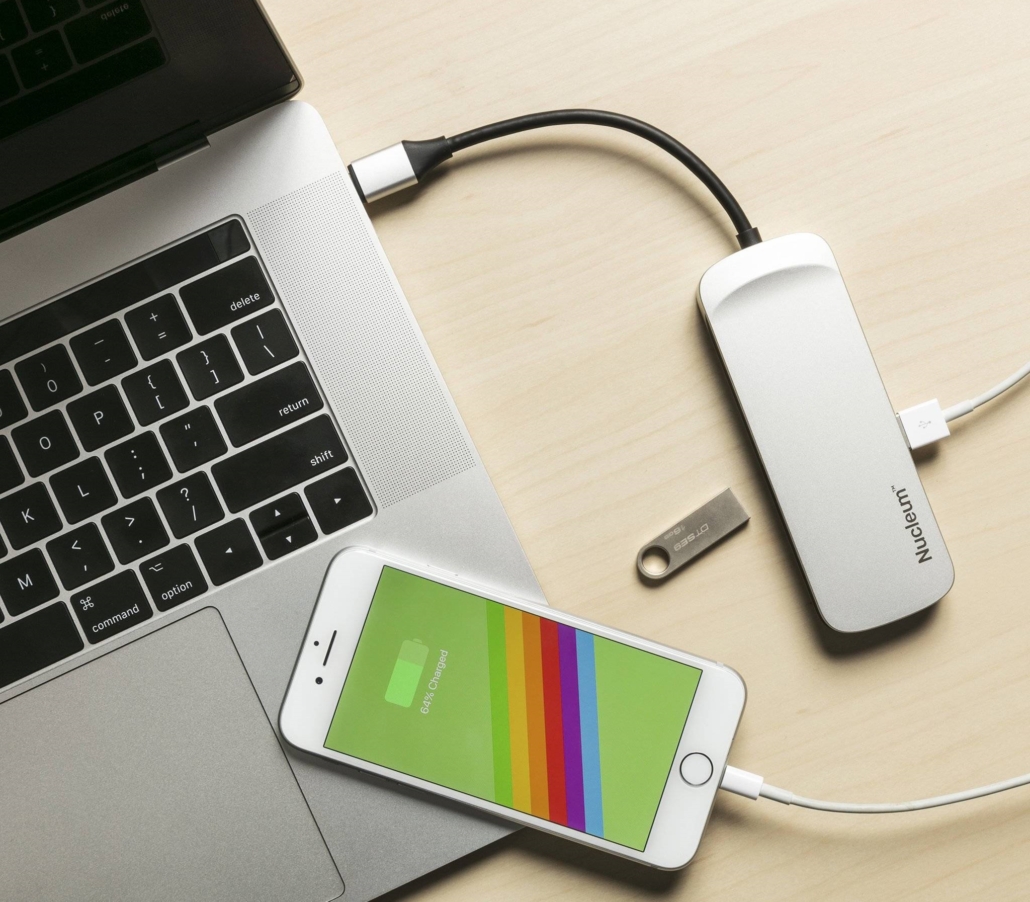 For those who are tired of lugging around heavy laptops and wish your notebook had all the great features that laptops do, there is a solution. The Nucleum USB-C Hub from Kingston Technology features an HDMI Output, USB-A, SD, and MicroSD Card Reader; allowing you to connect up to 7 devices, like a mouse, monitor, and other accessories to your notebook. The 7-in-1 Type-C Adapter connects USB 3.0, 4K USB C to HDMI, SD Card and microSD card ports, USB Type-C Thunderbolt 3 Data port, and USB Type-C Power Pass through port for Macs.
Need to make space or declutter your memory? Use the Nucleum to offload photos and videos. This multi-tasking gadget is incredibly travel-friendly. It also allows you to power up one device, charge another, and a connect to USB Flash drive simultaneously. In a world where we need a multitude of things done, the Kingston Technology Nucleum USB-C Hub is here to help.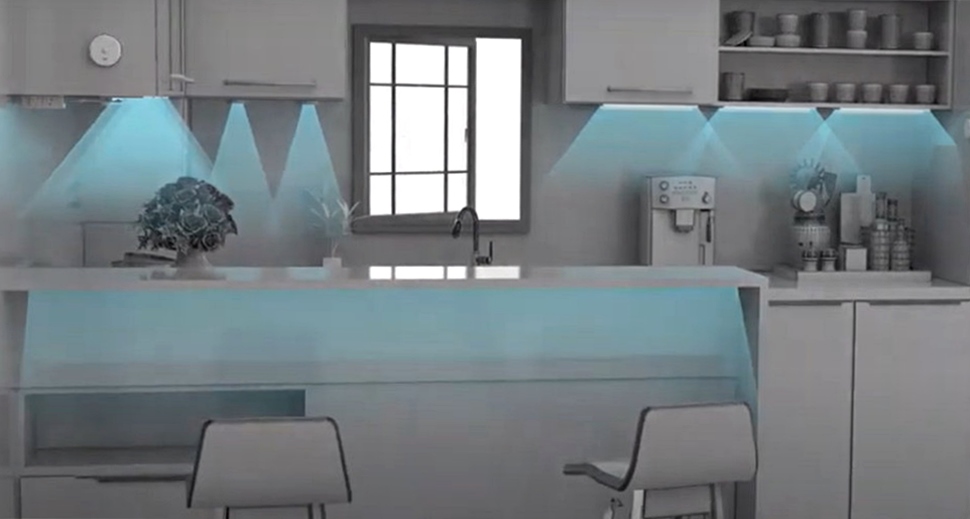 We've stated many times that we've been spending more time in our kitchen. This pandemic has made us realize there are several things we need to make staying at home a better experience; whether it's pantry staples or kitchen tools. The Feit Electric OneSync Under Cabinet LED Lighting System falls under the latter category. Sometimes the overhead kitchen lights don't quite hit under the kitchen cabinets; especially if you are using energy-efficient come sin.  bulbs. And that's where the Feit Electric OneSync Under Cabinet LED Lighting System comes in. Illuminate under your cabinets and control the lighting system within a 50ft. range, even if they are on different walls.
No matter which of these gadget gifts you give this holiday season, we know the recipient will be very happy with your choice. We'd love to hear which of these are your favorites and which you'll probably also buy for yourself.