Nicki Minaj has expanded her collection for Kmart to include swimwear. Just in time for the warmer weather, the fashionable and extroverted rapper/singer adds swimwear styles that, like her, are bold, sexy and statement-makers. The small collection introduces five swimsuit styles, three of which are featured below. They are reminiscent of the hot pink Herve Leger swimsuit she recently wore in her High School music video – very much her style and personality.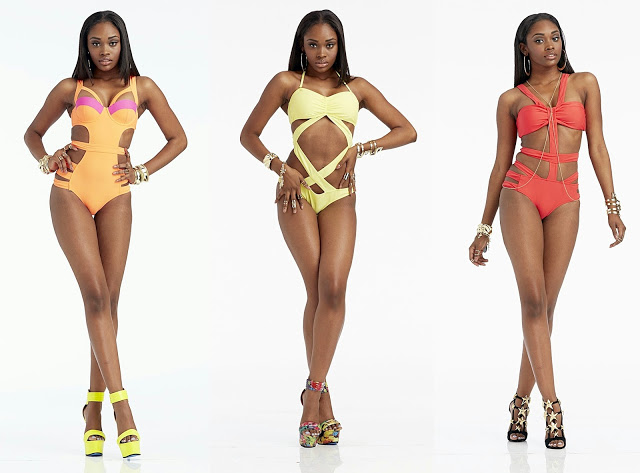 featuring sexy cut-outs, color blocking and silhouettes that celebrate and showcase the woman's body, you can clearly see that she loves everything sexy and is not afraid to say that. Pure speculation on our part, or maybe hope, but we're going to believe the other two swimwear styles are two-pieces swimsuits. We're sure to be seeing the Barbz rocking these styles this summer.
On a separate note, we're actually surprised she didn't wear one of her swimsuits in her recent video, but that may just have been timing with samples. What do you think of Nicki Minaj's swimwear collection? The swimwear will be sold at Kmart and on www.shopyourway.com and will retail for $34.99.