'Turkish treats have long been a cherished culinary treasure in Europe, known for their rich flavors and unique textures. Now, the exciting news is that you can experience the magic of Turkish snacks right here in the US, thanks to the Turkish Munchies Snack Box. This carefully curated assortment of the finest Turkish treats is a delightful journey for your taste buds.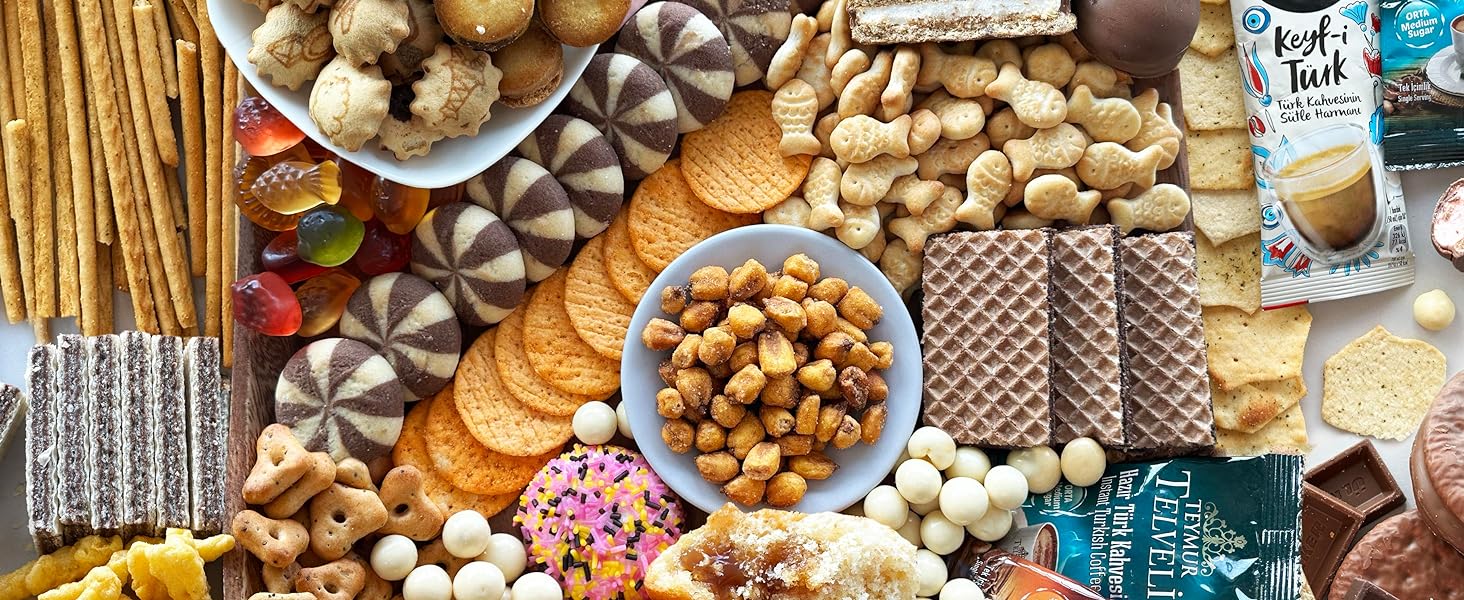 When it comes to embarking on culinary adventures, there's something incredibly alluring about exploring the tastes of a distant land. Turkish cuisine, with its diverse heritage, has been capturing the hearts (and stomachs) of snack enthusiasts around the globe. With Turkish Munchies Snack Boxes, you can now embark on a flavor-packed journey through Turkey's culinary landscape, all from the comfort of your own home.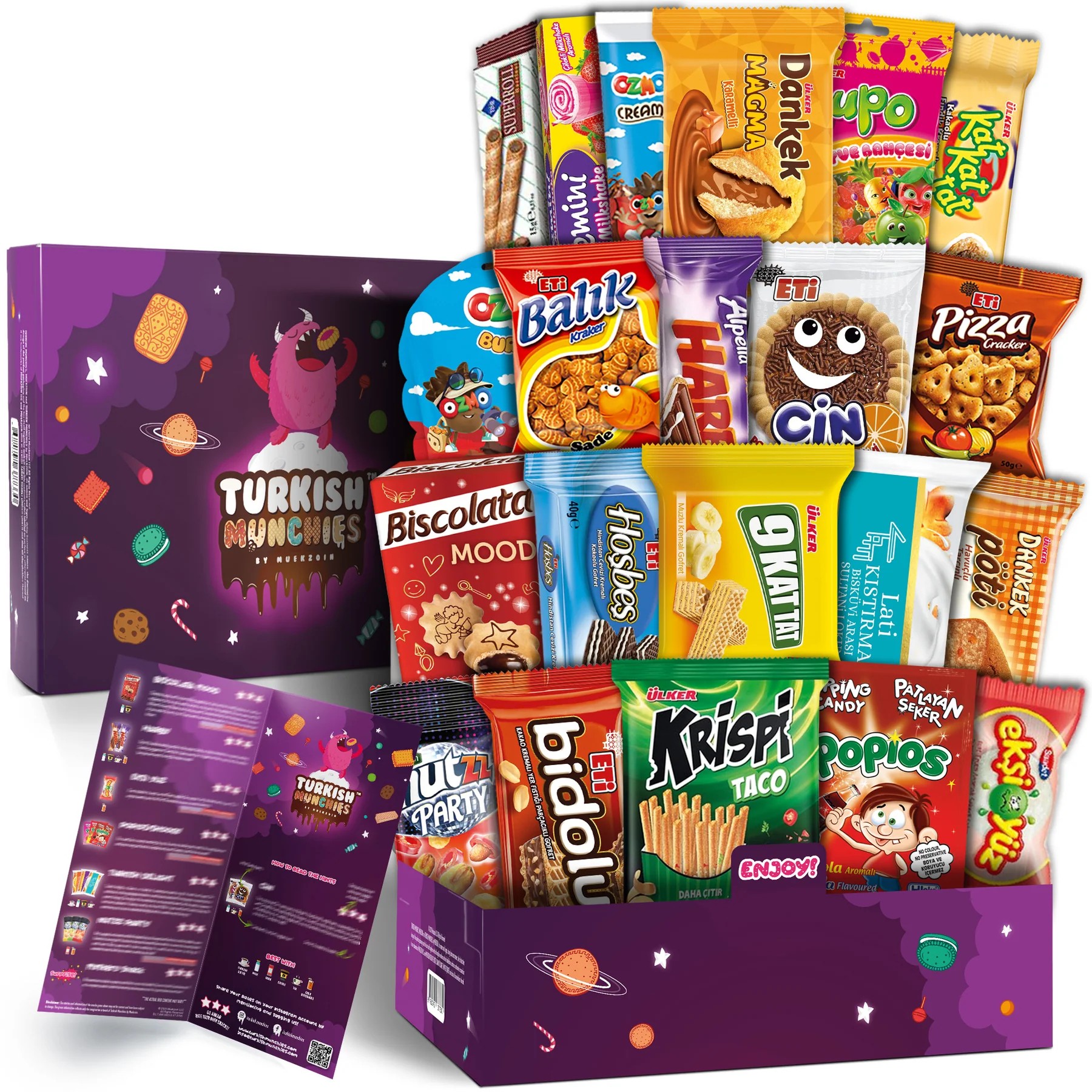 These snack boxes offer an array of packaged Turkish treats, ensuring that there's something to please every palate. From the satisfying crunch of Turkish nuts to the mouthwatering sweetness of Turkish sweets, from savory chips to unique and intriguing snacks, you'll find it all neatly packaged and ready to enjoy. For those of you who are already familiar with the snacks and want uninterrupted delights, you can also purchase a Turkish Munchies Snack Box monthly subscription for 3 months, 6 months, or 12 months.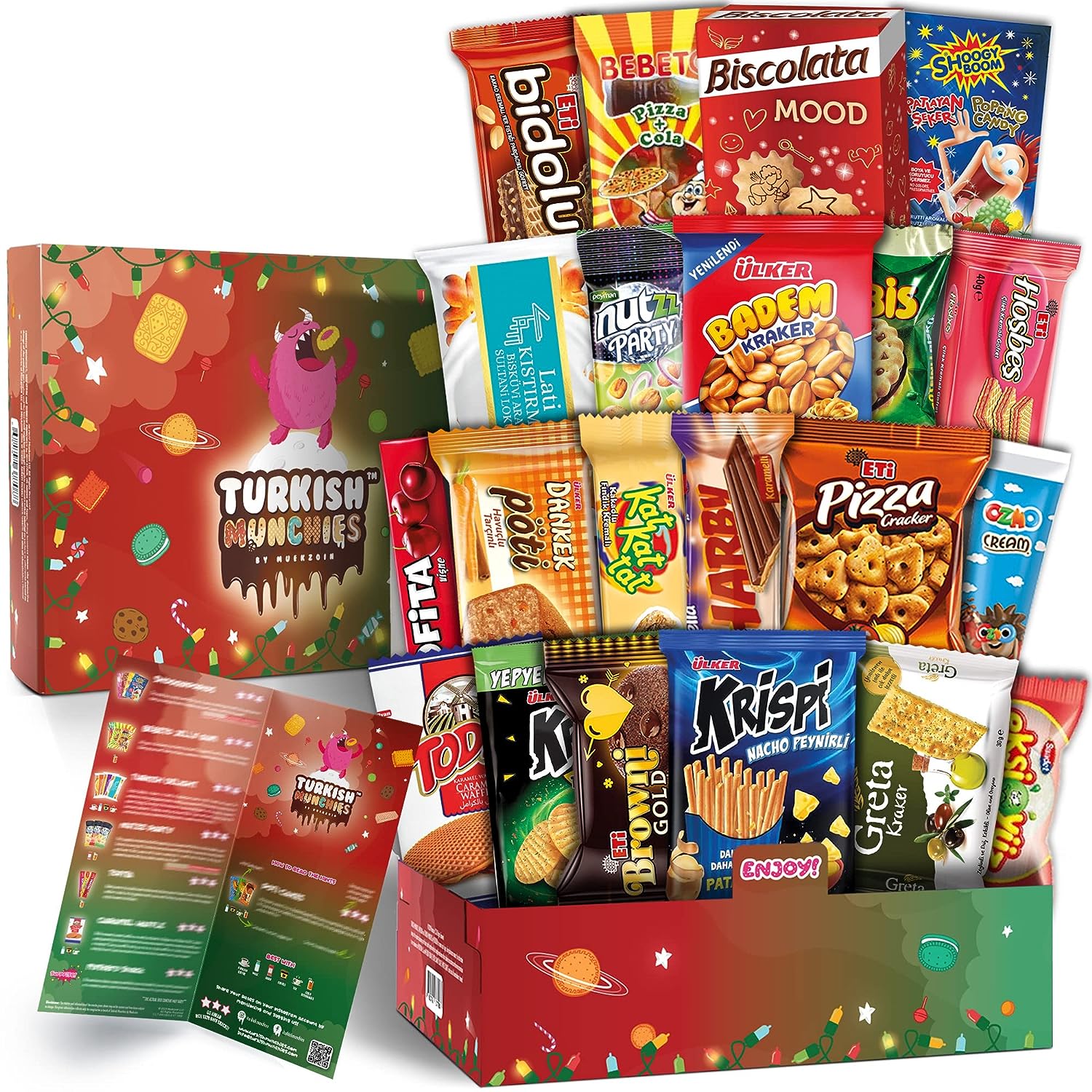 One of the most remarkable aspects of Turkish Munchies Snack Boxes is their affordability. Despite the exotic appeal of Turkish snacks, these boxes are reasonably priced, making them accessible to everyone. You can savor the rich and diverse flavors of Turkey without worrying about your budget. There are 12 different editions to choose from, including the Exotic Edition, Chocolate Edition, Gourmet Edition, Celebration Edition, Traditional Edition, and more. with prices starting at just $14.95, there's a box to suit every taste and occasion.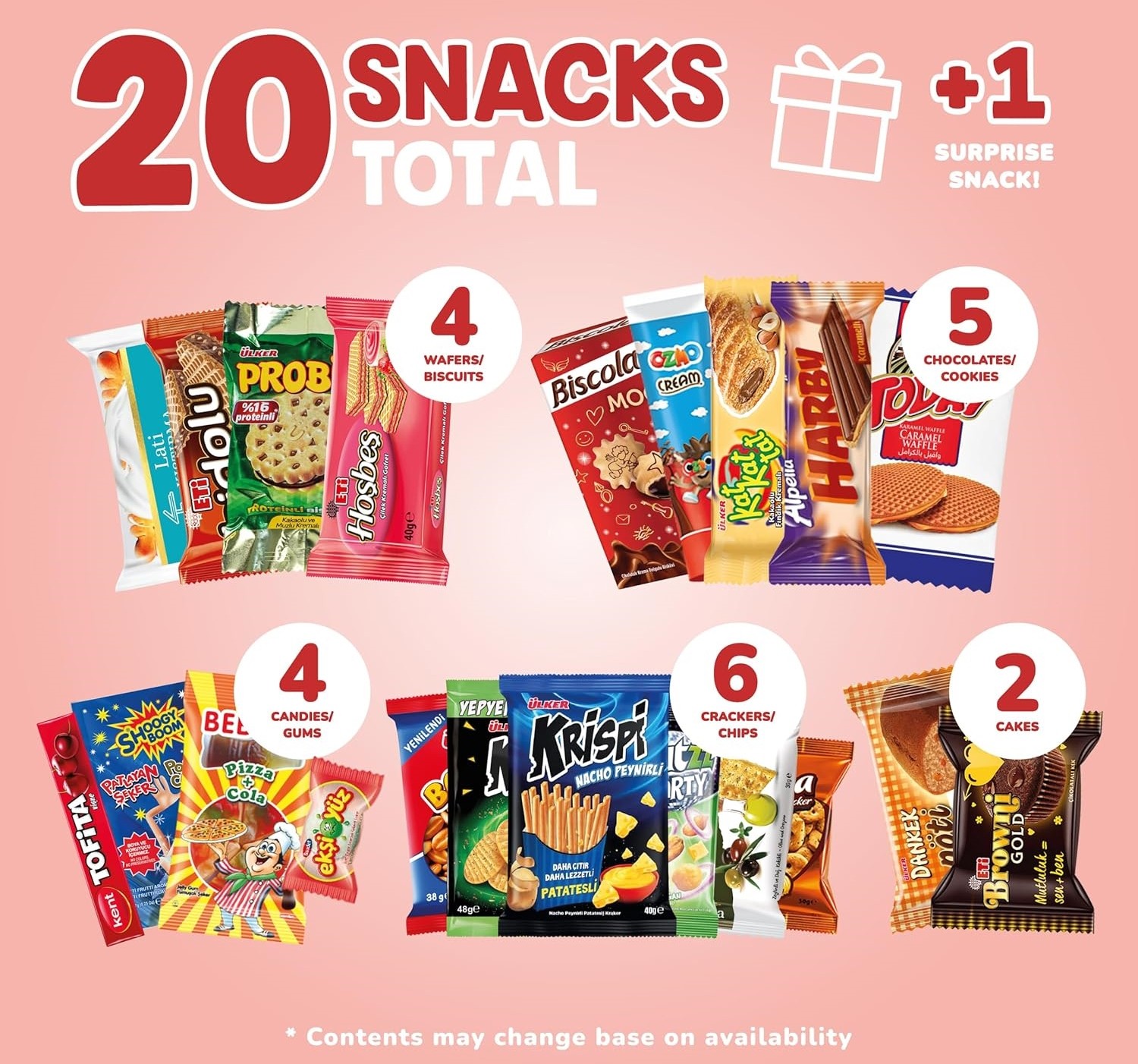 We had the pleasure of trying out the Celebration Edition, which features over 20 full-size, carefully selected snacks. This box also includes a handy cheat sheet that provides allergen information, beverage pairings, and information about the snacks. The variety in this box is truly incredible, offering a delightful balance of sweet and salty treats that left us thoroughly satisfied and eager to explore more of Turkey's culinary delights.
So, whether you're an adventurous snacker or simply seeking a taste of Turkey, Turkish Munchies Snack Boxes are your passport to a world of delightful flavors and a true culinary adventure without leaving your doorstep. Don't miss out on the opportunity to indulge in these exquisite Turkish treats.