We've swooned over
TYLT
and their amazing products for a while now, some of which we've shared with you. Their
ALIN Screen Protector
currently protects the screen on our smartphone, their
VÜ Wireless Charger
is a visual and charging wonder, and we have our eyes on the
Y-CHARGE Dual USB Car Chargers
. TYLT is expanding their modern tech accessories with a launch of a new travel charger that will be an essential gadget to everyone who travels, whether it be across the country, the world or to your local Starbucks or workspace. TYLT recently launched a Kickstarter campaign for its highly anticipated
Energi 2K Travel Charger
(pictured below). Utilizing the company's game changing, patented technology, the brightly colored Energi 2K travel charger, available in four colors, is an affordable 2-in-1 USB, wall charger that also doubles as a portable battery for on-the-go charging.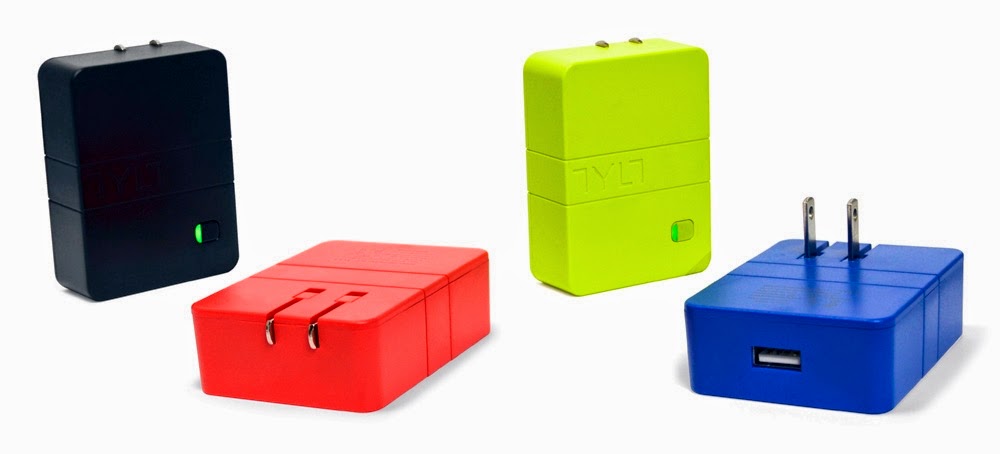 Previously unveiled at the 2014 CES show, where it was named a Best of Show Finalist by iLounge and one of Travel + Leisure's Best New Travel Gadgets for 2014, the Energi 2K charger will double your phone's battery capacity. Along with it's other features (see below), we see this must-have charger as the most convenient travel charger available.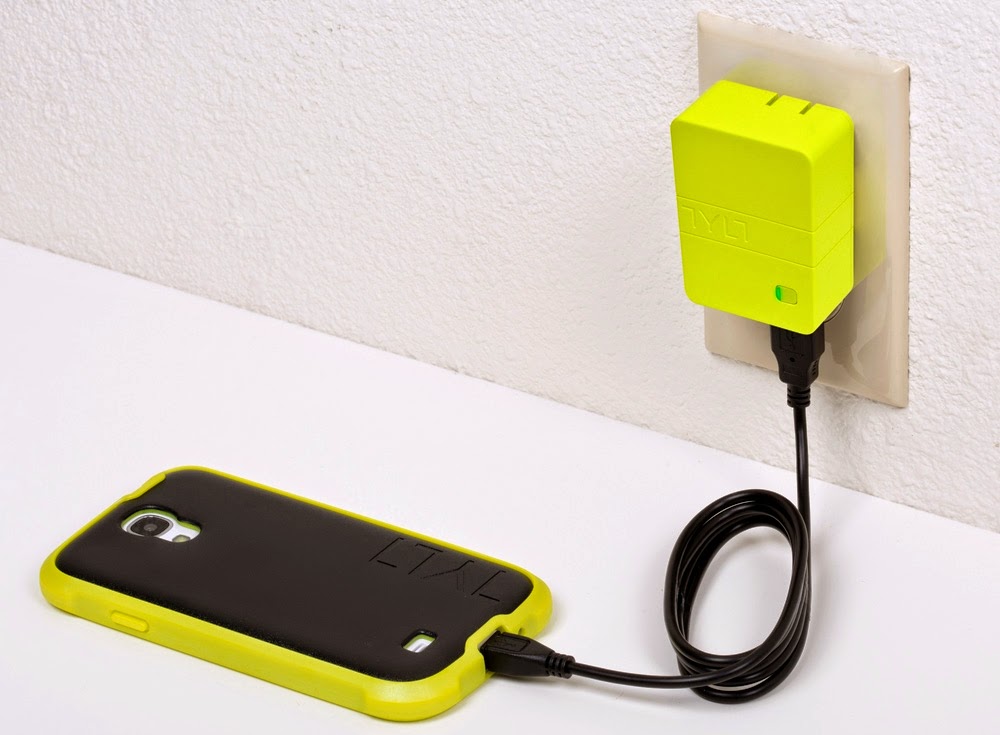 The boldly-hued battery packs boasts the following features:
An early bird Kickstarter price of $20.00, a 50% discount from the $40.00 retail price
A foldable AC wall prongs that allows you to recharge anywhere
Internal, rechargeable 2,200mAh battery
Passthru charging, charges your phone first then the internal battery of the Energi 2K
Universal USB port
1 amp circuit for rapid charging
LED battery status indicator
Auto shut off to save power
With two previously successful Kickstarter campaigns for their
Energi+ Backpack
and the aforementioned, VU Wireless Charger, this latest launch from TYLT is already gaining fans in the Kickstarter community. TYLT is seeking $50,000 for UL testing fees and an initial production run and plans to deliver product to backers in July 2014.
We are definitely looking forward to adding this newest device to our mobile commuting arsenal, there's nothing worse than not being able to send a text/email or take a great phone and your phone battery dies.