Big pain relief comes in a small package. It is a known fact that when it comes to the human body, there will be pain, but that doesn't mean there is no escape from it; and that escape doesn't have to include pharmaceuticals. For those who suffer from back, shoulder, knee, ankle, and neck pain, get ready to get back to a pain-free life……even while you sleep. Say goodbye to painkillers that make you feel groggy, drowsy and with a sense of continued discomfort when you say hello to the 
Micro Therapy Pro Painmaster
.

The Micro Therapy Pro™ features on the spot 24-hr pain relief due to small, pulsating currents of electricity that begins immediately after you apply it to your body. The Micro Current Therapy effectively stops pain as it soothes and relieves your sore muscles. The drug-free pulses deliver natural, restorative energy to the source of your body's pain, which makes this small device a great find for Diabetics or those who are already inundated with taking multiple medications. Combined with an ondamed biofeedback machine, you may find that you no longer need to take any pain-relief medication at all. When you attach the Micro Therapy Pro MCT Patches, you feel gentle, pain free microamps that penetrate the inflamed cells, to effectively deliver relieve pain with no discomfort and minimal side effects. Each patch is placed on either side of pain (treatment) area and users can be rest assured there is no tingling or throbbing of any kind when the reusable patches are placed on your body.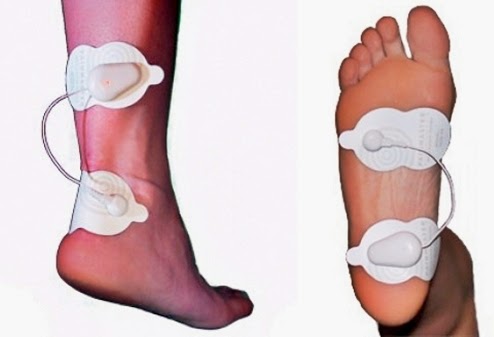 You can purchase this amazing little device for $49.95 on http://www.microtherapypro.com but for a limited time will receive $10.00 off when you use discount code: 10OFF. What's included in the package?
 One set of Micro Therapy Pro™ patches
 One circuit (connecting cable with built-in battery for up to 300 hours of use)
 User instructions
For more information and to answer any questions you may have, visit the Micro Therapy Pro FAQ page.