At one point, we traveled extensively, it was a great joy in our lives as we love to travel. We love the temporary escape from our reality, opening the window to a view that's not the usual, experiencing new people, cultures, foods, and the wonderful sights each destination has to offer. Today we're highlighting
Maharashtra
, a state in the western region of India and India's second-most populated state. We actually meant to cover this previously but…..life. Anyway, we had the pleasure of being a guest at a travel event for Maharashtra, India and delighted in the music, dancing and food featured at the event.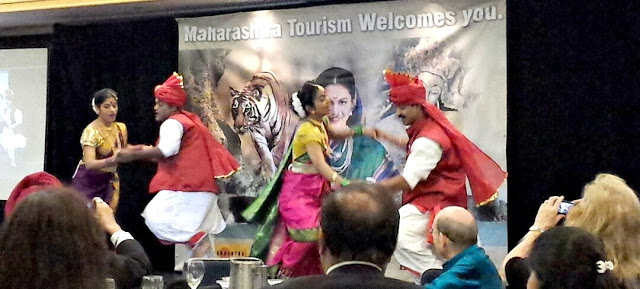 Maharashtra is the wealthiest and most developed state in India, but you may be more familiar with its state capital and largest city, Mumbai. Though Mumbai is the most popular, Maharashtra has 35 districts. There are lots of things to enjoy, like visiting the Mumbai Monorail, the first mono railway in India, the Bandra-Worli Sea Link, India's first cable-stayed bridge, the Gateway of India in Mumbai, the Ajanta Caves in Aurangabad, the Statue of Chhatrapati Shivaji Maharaj, and a statue of Ganesha. Along with lots of beautiful sights to see, there are lots of delicious culinary wonders to delight in, a foodie's dream. At the Maharashtra Tourism event, I heartily enjoyed a variety of dishes…..see some of the cuisine I enjoyed below: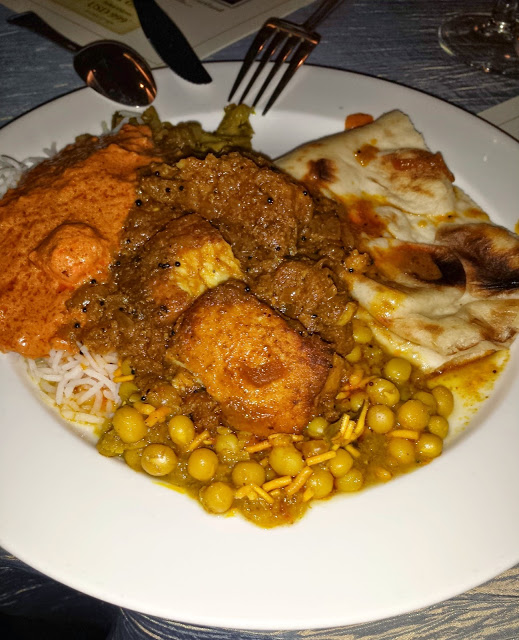 Maharashtra cuisine features amazing dishes that range from mild to very spicy. Some of the popular dishes include puran poli (a traditional type of sweet flatbread), ukadiche Modak (a steamed or fried coconut-filled sweet dumpling), and batata vada (potato fritters). The is divided into two wide categories of cuisine – Konkani, and Varadi. Although they are different, both cuisines use lots of seafood and coconut. Some other ingredients used in dishes from Maharashtra include onion, garlic, ginger, red chilli powder, green chilies, lentils, and tamarind. Non-vegetarian and vegetarian dishes are generally eaten with boiled rice or soft roti bread, and the most popular fish is bombil, also known as the Bombay duck.
The beauty of Maharashtra isn't just in its sights and foods, as they have many different types of beautiful dances. The Povada is the dance form that describes the life of Maratha ruler, Shri Chhatrapati Shivaji Maharaj; the Lavani and Koli dances entertains you with mesmerizing music and rhythmic movements; the Dhangri Gaja dance pays respect to the God Biruba; the Dindi and Kala are the religious folk dances, and the Tamasha is the most popular folk dance. We enjoyed a sampling of, and took video of the beautiful dances performed during the event, enjoy them below:
We hope to visit Maharashtra one day and experience it's stunning beauty first hand, it is definitely on our travel wish list.