Here's something wonderful to celebrate Upper Eastsiders and beauty lovers,
Sephora
is opening up a stunning new location at Lexington Avenue and 60th Street this Thursday, July 31st. We love that the beauty haven is slowly taking over New York, our dream is to see a Sephora as much as we see Starbucks. The new location will occupy over 7,000 square feet, and will offer a unique beauty retail experience to all, highlighting the best in class services and incomparable assortment of beauty products from around the world, in an environment so energetic, it takes on a life on its own.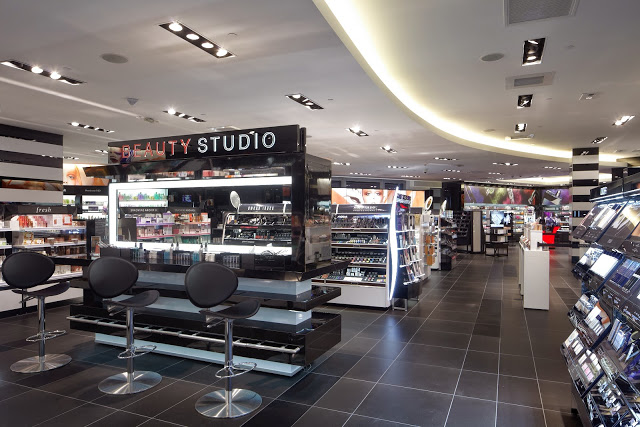 To celebrate the grand opening, Sephora is teaming up with the decadent Van Leeuwen's Artisanal Ice Cream Truck, to bring you their ice cream and sorbet from 12 to 3 PM, free when you show a receipt of purchase from the new store (their Ginger and Earl Grey ice creams are incredible). While you Beauty Insiders take in the unsurpassed beauty of the store during the opening, you can also receive an exclusive Sephora Lex at 60th tote bag with your purchase**. The new location will feature over 13,000 beauty products from more than 200 brands in makeup, nails, skincare, fragrance, and haircare, including Benefit, FORMULA X, Hourglass, Josie Maran, Kat Von D, MAKE UP FOR EVER, Marc Jacobs Beauty, NARS, Algenist, Caudalie, Dior, Elizabeth and James, Alterna, Bumble and bumble, and Sephora's own collection of makeup, skincare, tools and accessories.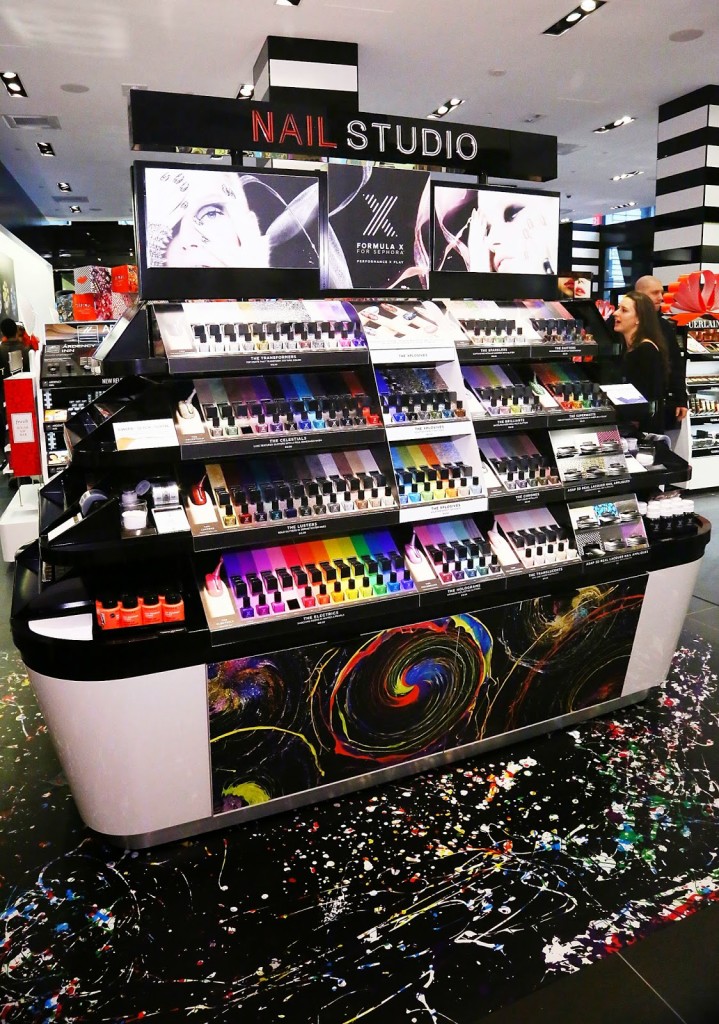 The Sephora Lex at 60th grand opening beauty indulgences include:

Try a complimentary Mini Makeover at the Sephora Beauty Studio: the destination in store for one-on-one beauty sessions with our experts. Services offered include: Blush and Bronze, Flawless Foundation + COLOR IQ, Treat and Conceal, Smoky Eye, False Lashes, Perfect Lips, Everyday Eye and Essential Eyeliner.
Get a Custom Makeover: get the look you want, for every day or a special event, custom-created in a private 60-minute makeup session with an expert artist. Plus, get tips and techniques to recreate it on your own. Minimum $50 purchase required.
Test our IQ Services: Use Sephora's revolutionary in store technology to discover your perfect foundation match with Color IQ and the most precise skincare recommendations based on your individual concerns with Skincare IQ.
Take a Class: Sephora's newest Sunday morning educational course is now available at Lex at 60th. Sephora Classes offer private group instruction on a variety of techniques and subjects in a fun and casual atmosphere. Hosed by our seasoned instructors before store hours, you can learn skincare basics, how to apply false lashes and other on-trend topics designed to sharpen your beauty skills. Complimentary for all Beauty Insiders, you can book your appointment online or in-store.
Also, there's more to come from in September. Sephora will introduce new services to help us fulfill our beauty needs for fall and beyond. What can you expect?
The Sephora Brow Studio, powered by Anastasia, for the best in class brow waxing and shaping services at a dedicated brow service station, which will also feature Sephora's complimentary mini makeover service for brows.
Store to Door product ordering, complimentary for all Sephora Beauty Insiders. If a shade or product is unavailable while shopping at Sephora Lex at 60th, our associates can place the clients order via iPod Touch, delivering the product to the client's home, waiving the shipping costs with no minimum spend required.
Are you as excited as we are for this newest grand opening? We're going to make sure we get to enjoy what the newest Sephora location has to offer. We hope to see you fellow beauty addicts there.
**This is only valid at Sephora Lex at 60th (located at 750 Lexington Ave) beginning July 31st and will continue while supplies last. The exclusive tote offer is one per person and not redeemable for cash or credit.