No matter what you're going through, stress, fatigue, pain – your skin shows it all. The result is you looking older, worn out, and unhealthy. No one wants their skin to look old and aged, which is why there are many products out there to try and keep the skin looking young and healthy. A lot of people seem to be incorporating
nad+ supplements
into their daily routine to ensure their skin looks as good as possible. Of course, there are other products that offer similar results. Just because some supplements work for some people, it doesn't mean they'll work effectively for your skin. That's why it's important to try a range of different supplements to get back to your own self internally, like introducing
okg
into your diet to promote healthy skin. There is something you can use externally that will have you looking wonderful again. Everyone wants flawless skin so finding a suitable solution is key.
Lindi Skin, an exclusive skincare collection that features a full line of products that soothes the side effects of chemotherapy and radiation to the skin to amazing results. It was also discovered to offer exceptional anti-aging and repair properties. Their breakthrough range of skincare products is based on the Lindi Skin formulation that takes full advantage of the extraordinary properties of nature's most powerful nutraceutical, Astaxanthin (a potent antioxidant).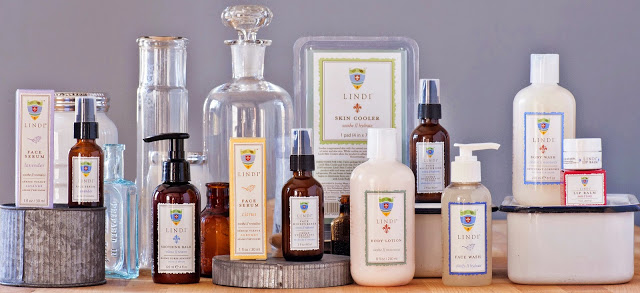 The Lindi Skin collection offers unprecedented anti-aging and skin repair benefits with their line up of powerful anti-aging products including:
Lindi Face Wash – a gentle alternative to soap that washes without stripping and works to achieve optimal pH balance
Lindi Face Moisturizer – a wonderful moisturizer for when you need an extra level of moisture for excessive dryness and improved appearance for rough skin and flaking
Lindi Lavender or Citrus Face Serum – a soothing serum formulated with the highest concentration of Lindi's proprietary LSA Complex ®, loaded with botanicals, antioxidants and vitamins
Lindi Eye Hydrator – this nutrient-rich gel soothes dryness in the sensitive area around the eyes, and the appearance of puffiness and improve skin tone
Lindi Lip Balm – rich in Vitamin E and natural extracts, this lip balm not only soothes and provide a protective layer to parched lips, it does double-duty to help keep nails and cuticles healthy
Lindi Body Wash – a unique, gentle, non-foaming soap alternative with moisturizing ingredients that refreshes the body and scalp as it leaves you feeling luxurious
Lindi Body Lotion – a light, refreshing and luxurious skin-quenching lotion that delivers a combination of antioxidants and hydrating ingredients that nourish the skin and strengthen its natural barrier o prevent moisture loss
Lindi Soothing Balm – originally formulated for dry, cracked hands and feet, this highly emollient lotion is perfect for any intensely dehydrated areas of the skin. It is especially beneficial to painful, cracked and peeling skin, and is great at helping relieve discomfort from sunburns.
With their LSA Complex, one of the most powerful anti-aging formulas on the market, Lindi Skin's incredible formula combines state-of-the-art skincare technology with innovative, natural ingredients to deliver a super-charged blend of highly effective nutraceuticals. They are potent anti-aging and anti-oxidant ingredients that help soothe damaged, irritated skin as well as minimize the signs of aging and protect against UV damage:
Astaxanthin ~ (Algae Extract) ~ Anti-oxidant, anti-irritant
Oat Beta-Glucan ~ Strong anti-inflammatory
Bisabolol ~ (Extract of Chamomile) ~ Anti-irritant
Portulaca ~ Analgesic, anti-inflammatory
Curcumin ~ (Extract of Tumeric) ~ Wound Healing
Red Raspberry Seed ~ Anti-bacterial, anti-oxidant
Grape Seed ~ Anti-oxidant
White Birch Extract ~ Anti-bacteria, anti-viral
Willow Herb ~ Anti-microbial, anti-irritant
White Tea ~ Powerful anti-oxidant
We've loved how soft and supple our skin has been feeling since using Lindi Skin, prompting us to save what little we have left for those very harsh NYC winter months. Our skin tends to get really dry and flaky which of course makes us look older. With the powerfully moisturizing products from Lindi Skin, we know, we're not so worried about dry skin this upcoming winter.
Want to get to know more about this amazing skincare brand? Lindi Skin is available online at www.lindiskin.com and select CVS stores nationwide. You can also purchase the range at leading medical centers, pharmacies, specialty boutiques and spas across the country.