Our birthday welcomes the month of November (November 1st), so we take our title of "Fall Baby" very seriously. So, naturally, when we heard about the Maison Margiela Fragrances REPLICA Autumn Vibes Eau de Toilette launch, we couldn't help but be excited about this aptly named fragrance.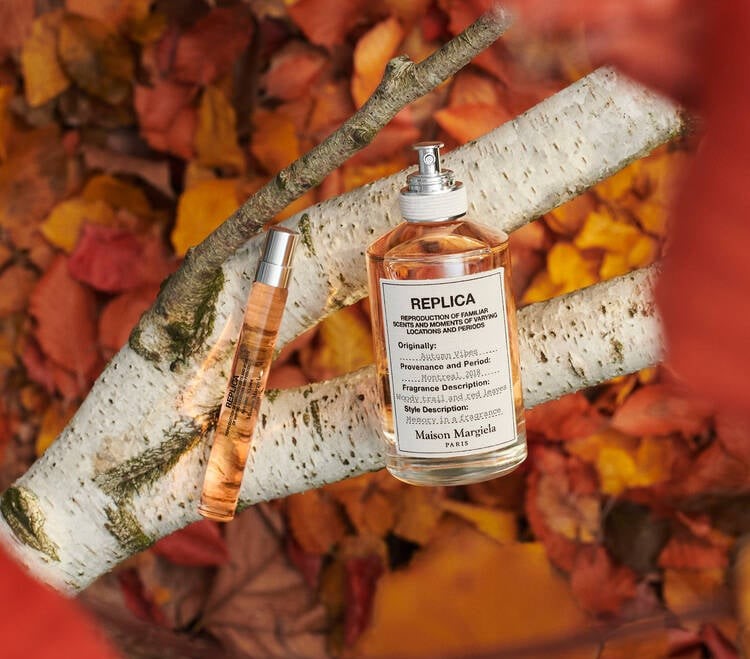 It was "love at first whiff" of Maison Margiela Fragrances REPLICA Autumn Vibes eau de toilette. We love earthy scents that are also sweet and spicy and this checks off everything we love about the fall season. Welcome to what will surely be your newest fragrance obsession. This earthy and addictive eau de toilette is inspired by a breath of fresh air on a colorful fall day. With Autumn Vibes, you can't help but make note of the best moments the fall season brings.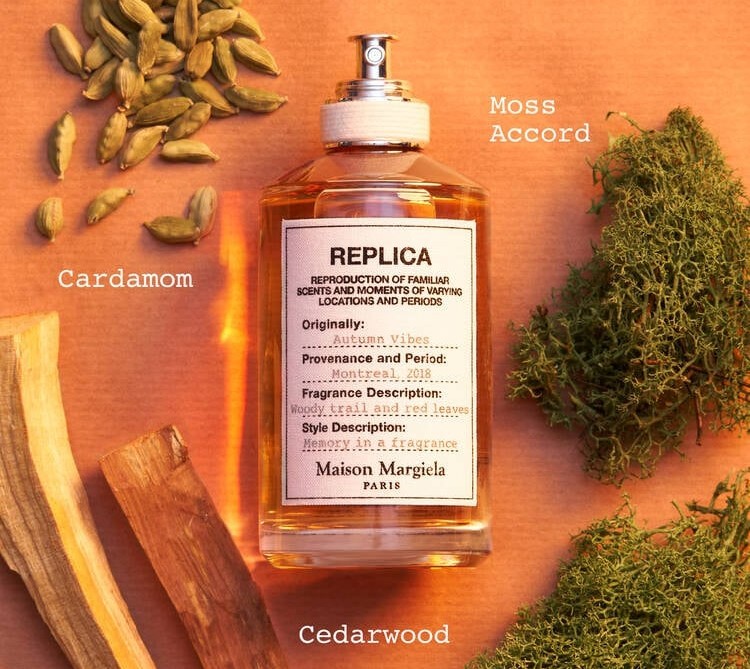 Maison Margiela Fragrances REPLICA Autumn Vibes is a crisp, woody scent that balances spicy cardamom alongside warm notes of cedarwood and moss accord, instantly transporting you to vivid Autumn memories. Cardamom offers spicy, camphor-like, and slightly resinous notes, evoking the crunching of leaves on a vibrant forest floor. Cedarwood brings a creamy inflection to a typically dry and resinous facet after the finest cedarwood fractions are selected. Moss Accord adds a warm mineral tone giving this eau de toilette an earthy, bark-like inflection. The complete notes are listed below.
TOP NOTES:
– Pink Pepper CO2 Essence
– Cardamom Essence
MIDDLE NOTES:
– Carrot seeds Essence
– Nutmeg Essence
– Olibanum Essence
BASE NOTES:
– Cedarwood Heart Essence
– Moss Accord
– Fir Balsam Absolute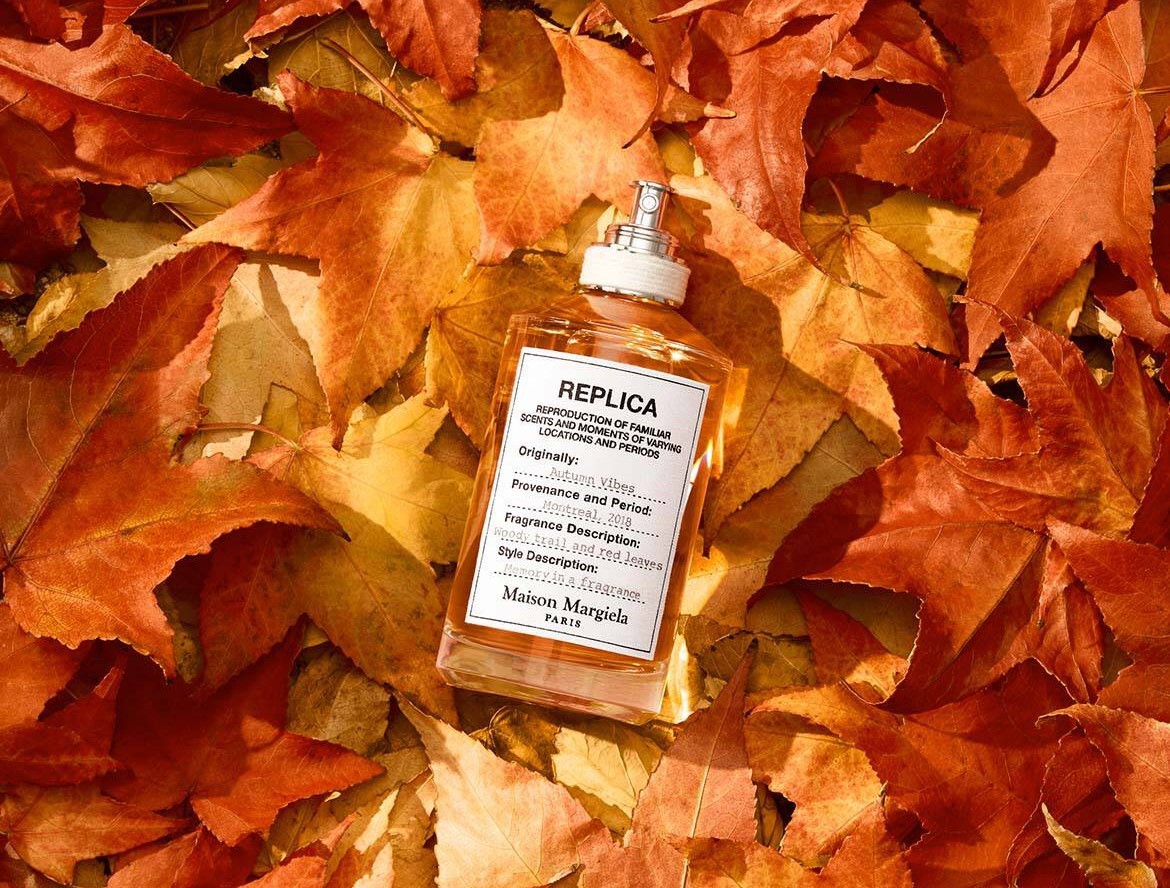 The vibrant sensation of red leaves being crushed under your feet is created by the combination of Pink Pepper essence and Cardomom essence. These two fresh spices have slightly fragrant facets that reproduce the vibrant colors of autumn leaves and recreate a fresh spicy bite. Like us, you too will note the Maison Margiela Fragrances REPLICA Autumn Vibes is vibrant, woody, and invigorating.
Available in 3.4 oz/100ml for $144.00, 1.05 oz/30ml for $76.00, and a 0.3 oz/10ml Rollerball for $32.00, this perfect fall scent is a must for any Fall Baby or perfume lover on your holiday gift list. Get it now at www.maisonmargiela-fragrances.us.